Instead of recycling old glass jars, reuse them for easy DIY home projects!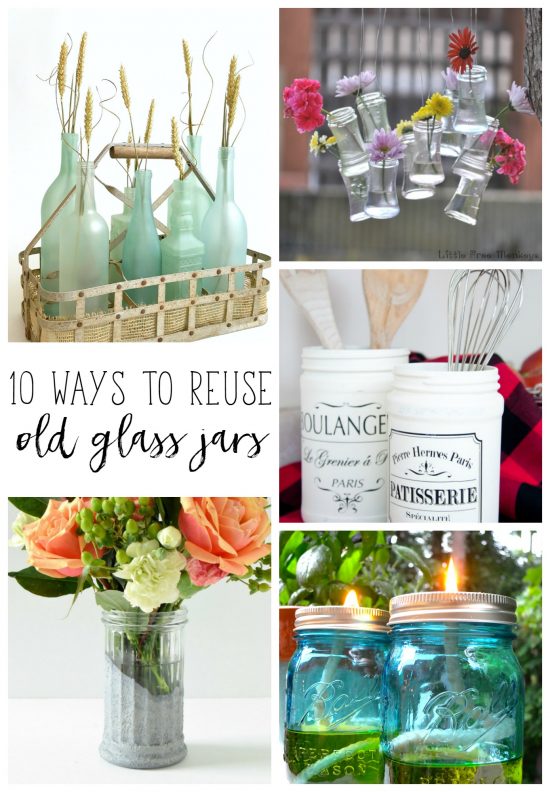 It's no secret around here that I have a slight obsession with glass jars.  I've created quite a few projects for around my house from old glass food jars and mason jars.  In fact, I have a stash in the basement of old glass jars just waiting to be reused and given a new life.
Katie, from Houseful of Handmade, shares my love for reusing and repurposing old glass jars, so we decided to bring you twenty awesome ways to save those jars from the recycling bin and to give them a new purpose.
I'll share with you ten of those ideas, and then you can head on over to Katie's post to see ten more creative ways to reuse those jars.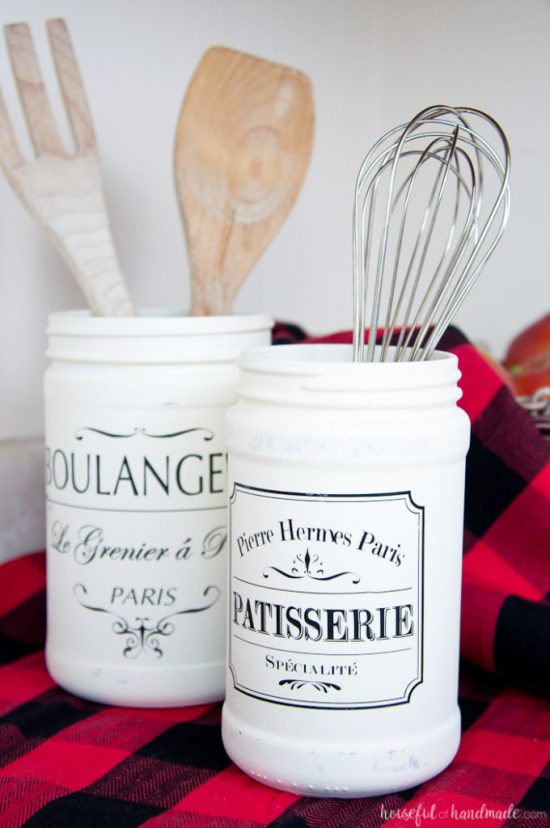 By painting glass jars and adding a fun graphic, you have a new farmhouse-inspired storage jar.  The best part?  Katie is offering these graphics for free!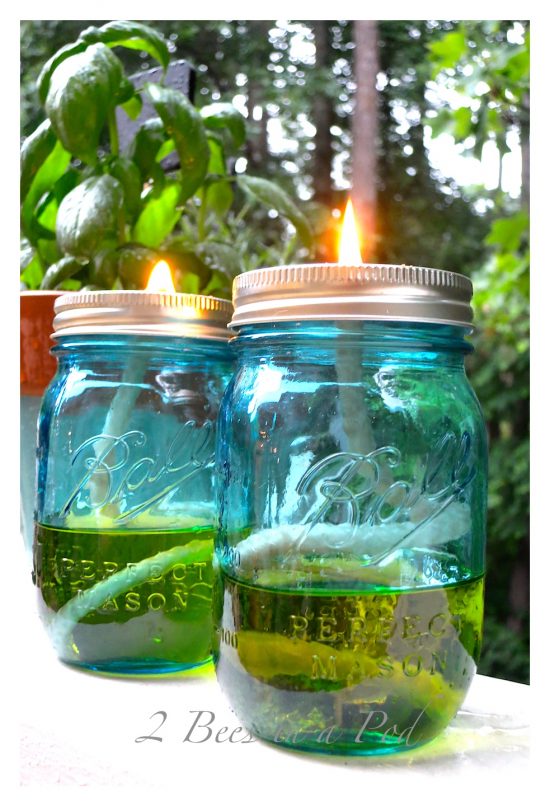 Glass jars can help ward off mosquitoes with these easy-to-make citronella candles citronella candles from 2 Bees in a Pod.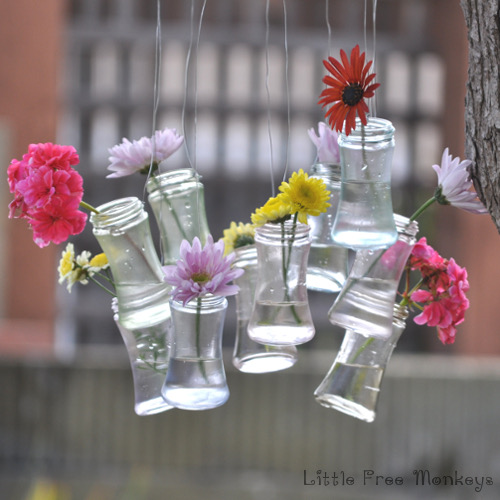 Small glass spice jars can be used to make a wind chime that doubles as a flower vase, too!  Anika's DIY life shares a full tutorial on how she created it.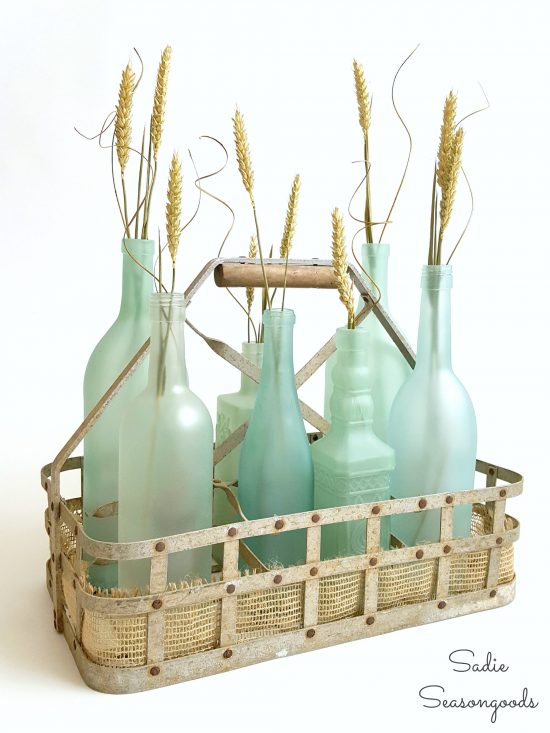 I love the look of sea glass, and I like it even better when it uses up old glass jars to make these coastal beauties old glass jars to make these coastal beauties like Sadie Seasongoods did!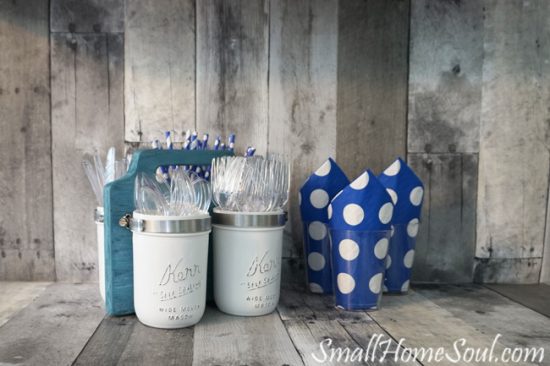 A piece of wood, some pipe clamps, and glass jars is all it takes to make this unique utensil caddy created by Small Home Soul.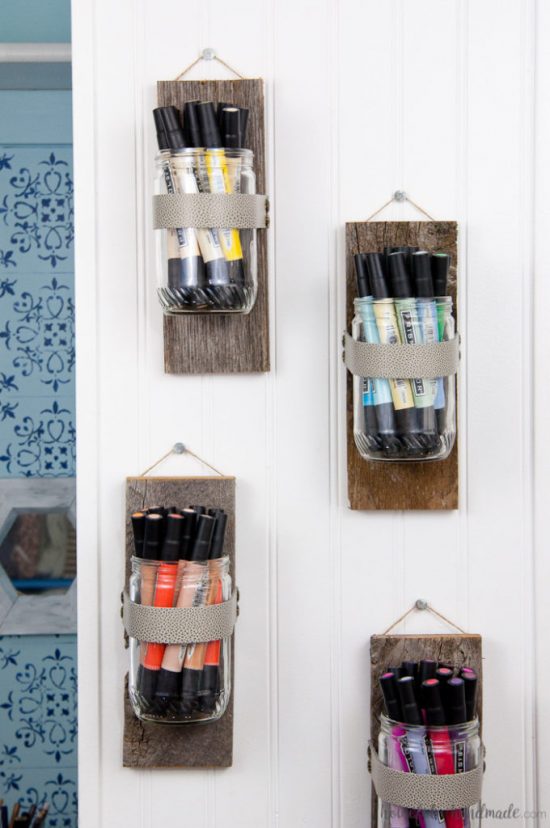 Another fantastic idea from Houseful of Handmade is to use old glass jars as a wall vase old glass jars as a wall vase.  The possibilities on what it can store are unlimited: flowers, craft supplies, even dry goods!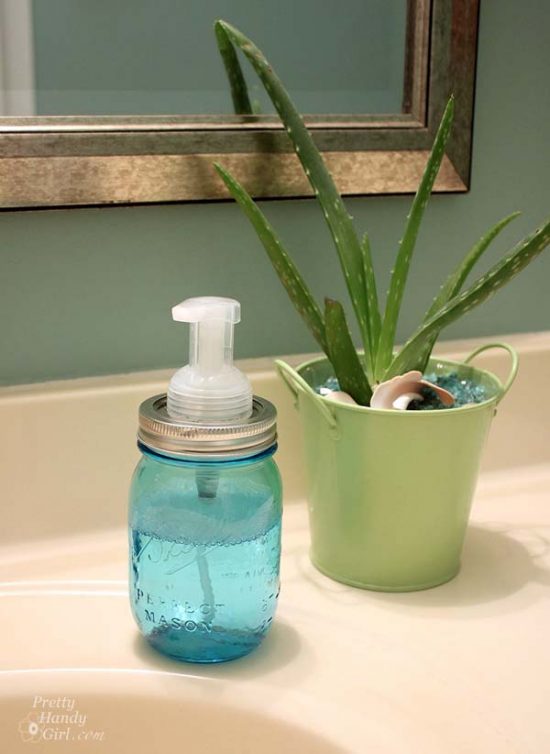 Pretty Handy Girl uses a mason jar to make this foaming soap pump, but you could reuse any glass jar to create this functional piece for your bathroom.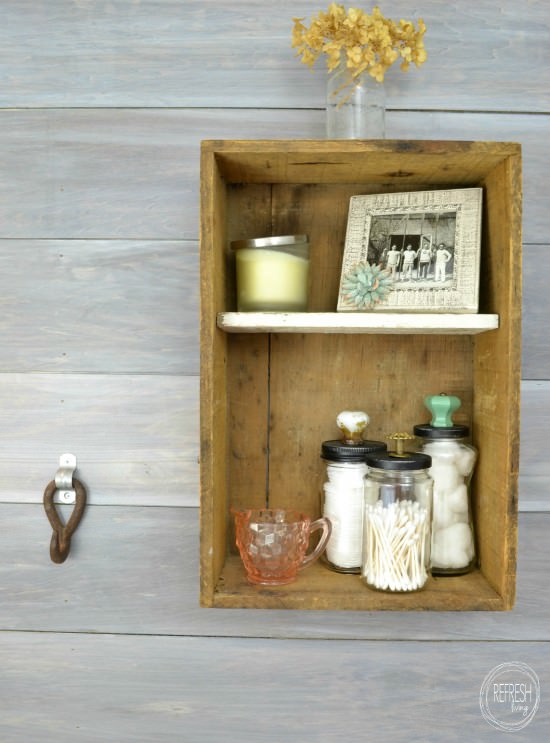 Of course, I had to share my favorite use for old glass jars as vintage bathroom storage jars.
This faux concrete treatment faux concrete treatment by Casa Watkins Living looks just like real concrete and is a great way to change the look of old glass jars.
Don't forget to pin it so you can refer back to these great ideas later!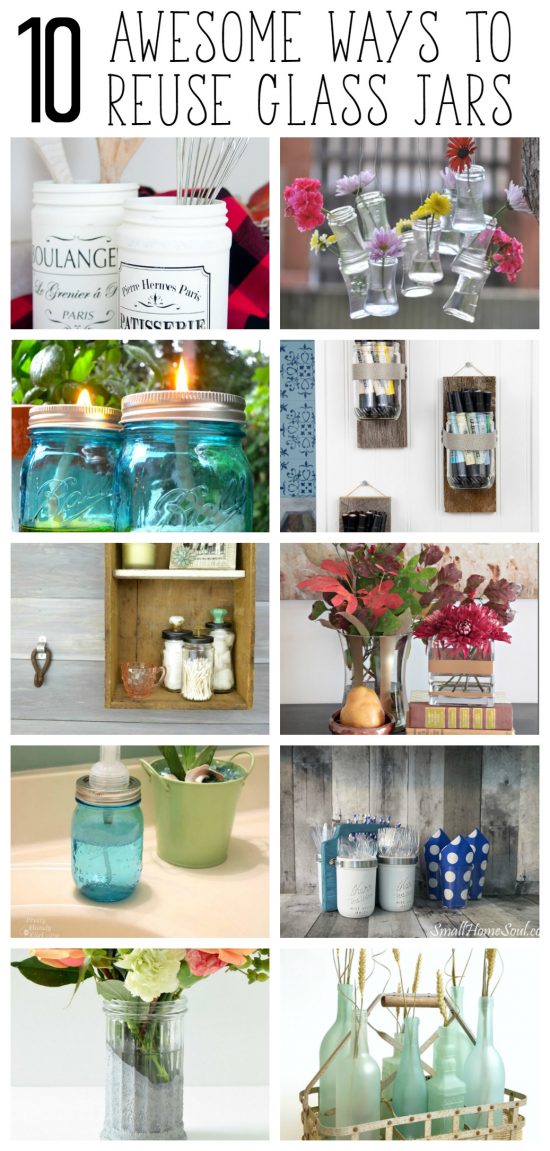 I might have a slight obsession for glass jars. Here are a few more ways I've used them around my house:

Join the Refresh Living DIY & Upcycling Community
Join the subscriber list to receive one to two emails per month with updates from the blog. PLUS, you'll gain access to my printables and graphics library. Every new design I create will be added here, and you'll have free access - forever!