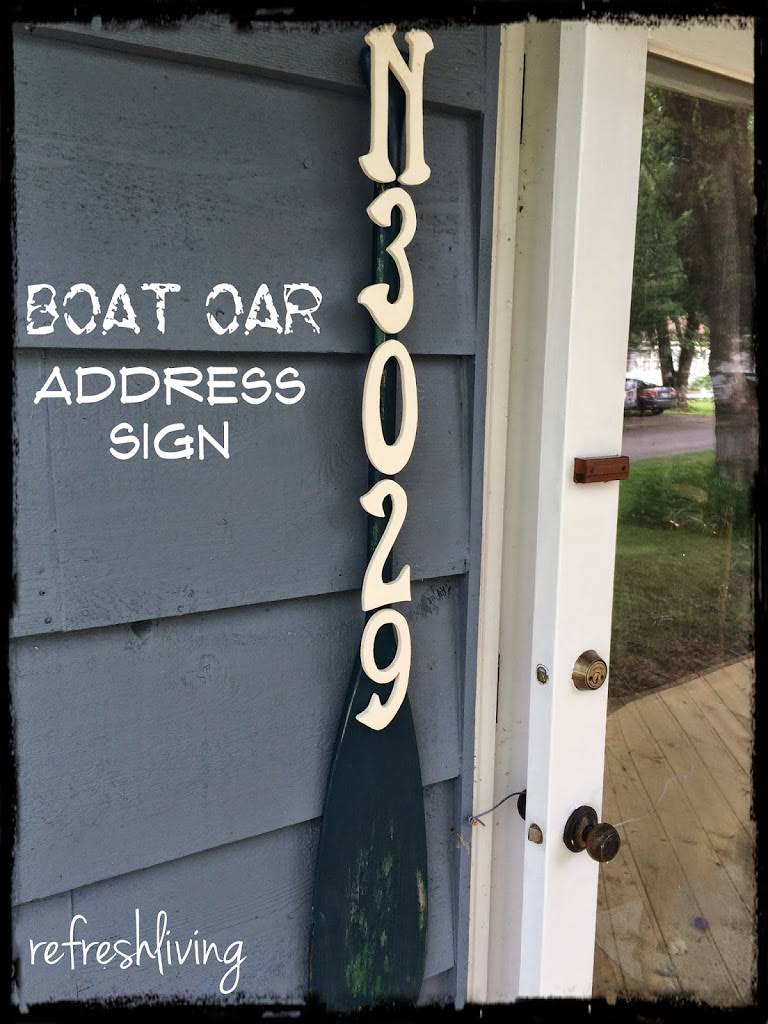 We're in the midst of refreshing our small cottage lake house in southern Wisconsin.  The outside has undergone big visual changes for a very little amount of money.  (It's amazing what garbage-picking and paint can do!)  Check out the before pics here.
All the sweat (and some tears), is really starting to pay off.  The big projects are wrapping up and now I can finally put my personal stamp on the place with the decor changes.  More on this soon, but for now,  here's our Lake House Oar Address!
This project was so simple.  I suppose the hardest part might be finding an old boat oar.  Thankfully, I literally tripped over one in the cottage garage.  (I'm beyond frustrated at just how much junk is in that garage.  Both my grandpa and dad are collectors, to say it nicely, and rarely throw anything away.  At times, this is awesome because I have found some treasures in their stashes of loot.  Other times, it's downright gross to find some of the things they've kept.)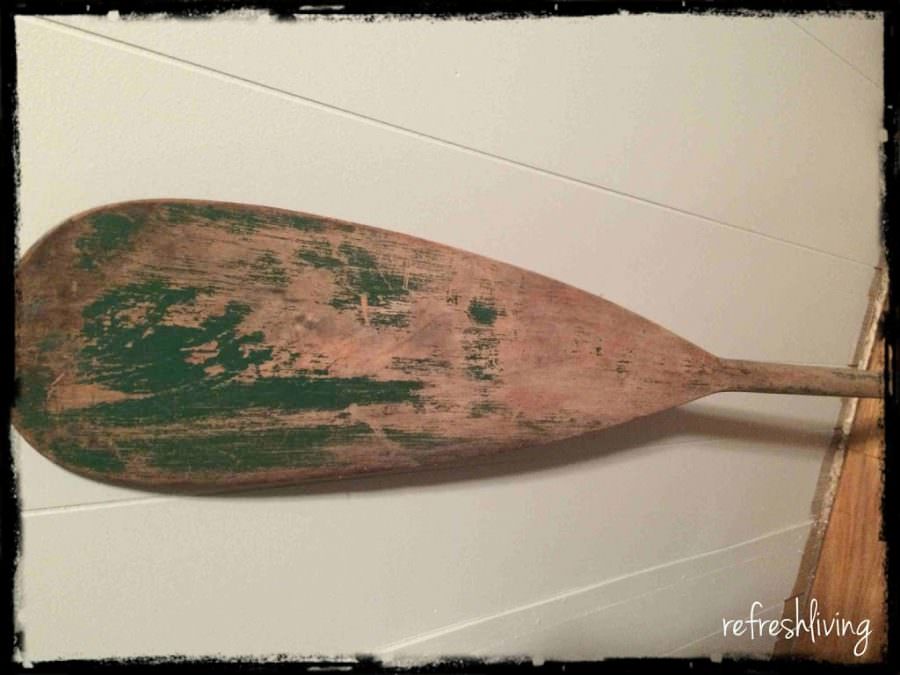 In any case, I was glad to find this one.  In fact, I debated leaving it alone.  I loved the bare wood with faint chippings of green.  But I needed to make it pop – nothing a little paint and distressing can't handle.
I grabbed a sample of paint in a dark blue (actually three shades darker than the color of the siding) and made my own chalk paint.  Because I wanted to distress it and let the original green show through, I covered those areas with wax.  Okay, I actually used a yellow Doc McStuffins crayon this time.  I didn't have my normal wax, but this worked out just fine.  A white crayon would be the best choice, but, of course, that one was apparently MIA.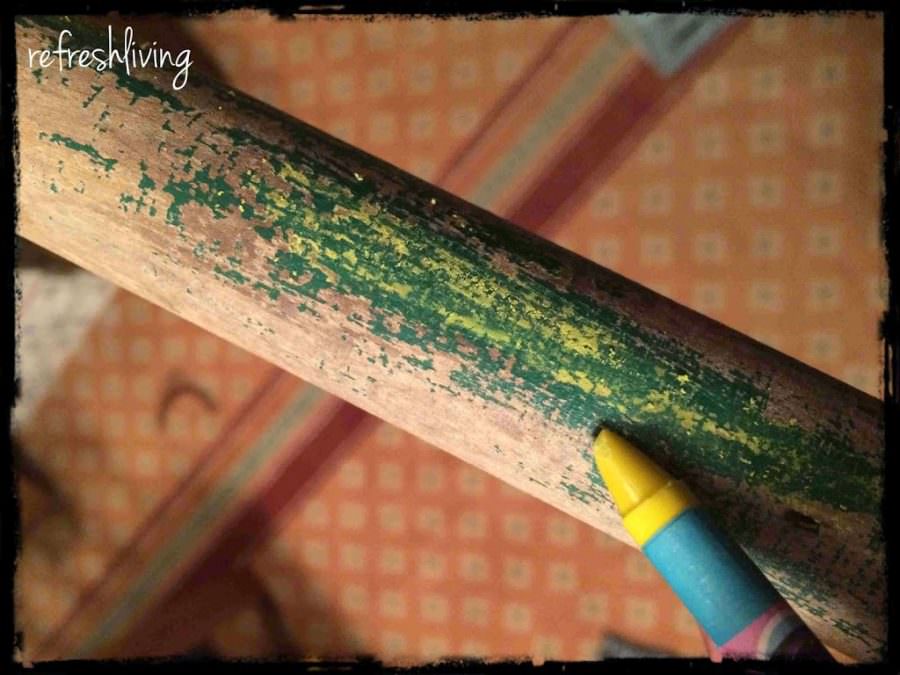 After two coats of paint with light sanding in between, I used 150 grit sandpaper to distress certain areas.  Because I used the wax crayon, the green areas begin to show through easily after dragging the sandpaper across the oar.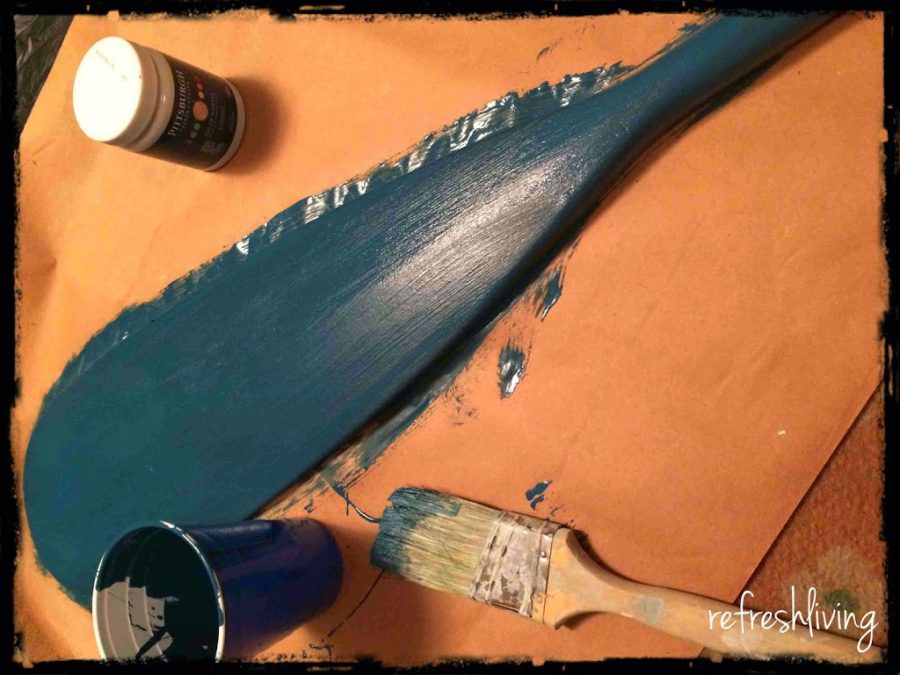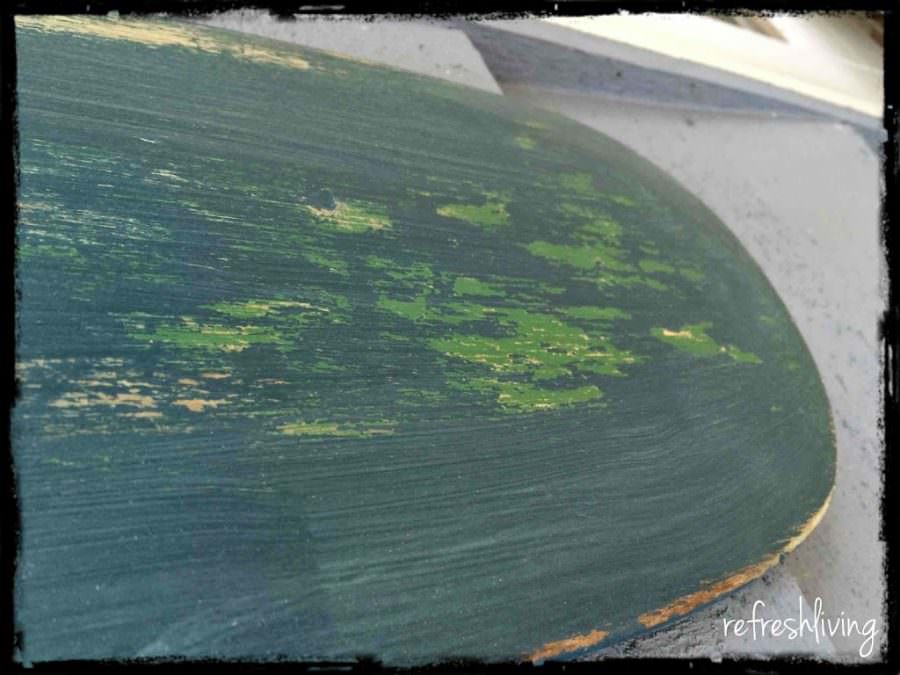 Two coats of Polyurethane finished it off.  Then, I spray painted some wooden numbers from the craft store and used Liquid Nails to adhere them to the oar.  I unscrewed an extra bracket from a picture frame and attached it to the back.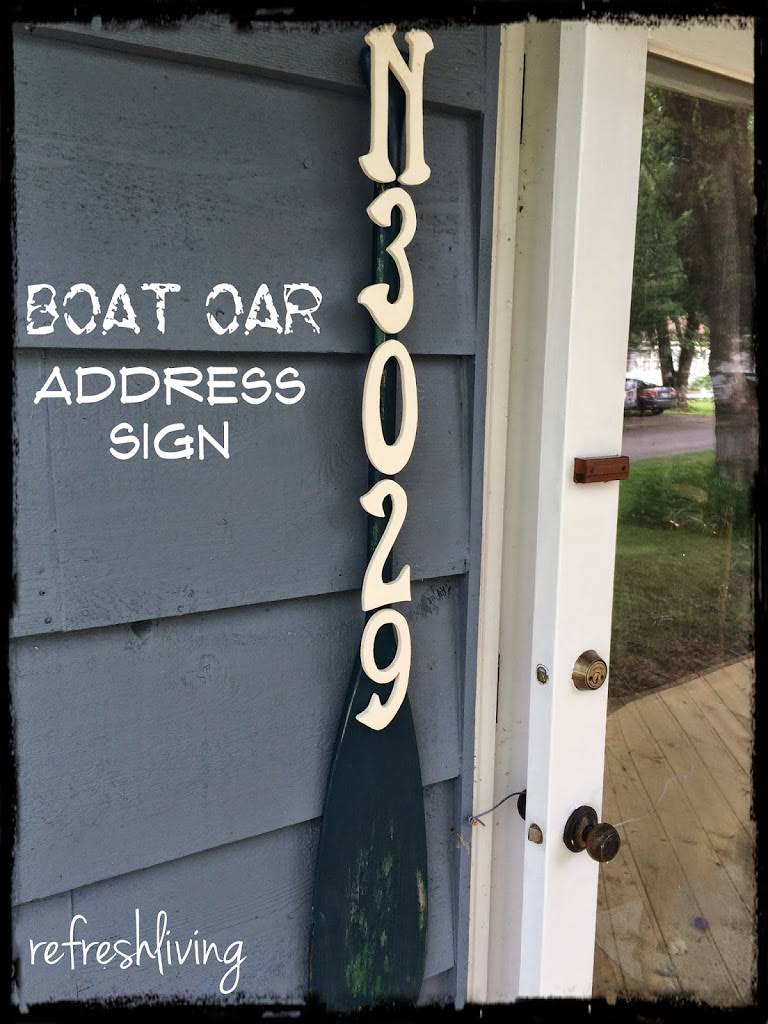 There's no missing this address now!  Feel free to come inside to view the before pics and well as the in progress pics.
Like what you see?   I'd love for you to follow along!
Send us some love with a like on Facebook, check out inspiring projects on Pinterest, follow along on Bloglovin', or have posts delivered to your inbox once a week. [mc4wp_form]
Join the Refresh Living DIY & Upcycling Community
Join the subscriber list to receive one to two emails per month with updates from the blog. PLUS, you'll gain access to my printables and graphics library. Every new design I create will be added here, and you'll have free access - forever!