I found this antique chicken feeder at a flea market last summer, and I knew I wanted to use it as a little planter for my dining room table.
I don't have too much of a problem with growing my garden and plants outdoors, but when it comes to indoor plants, I certainly do not have the magic touch.  Succulents are hardy little plants, and I've had the most success with keeping them alive in my house.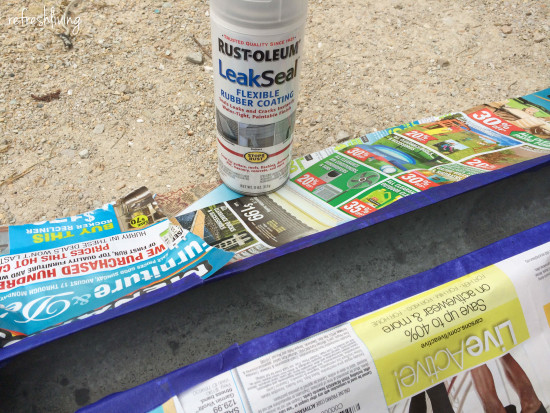 I sprayed the inside with flexible rubber sealant to close up some of those gaps between the edges.  Succulents do not need much water, so it's not like water would be seeping out anyways, but rather than chancing a puddle on the table that I probably wouldn't notice for hours, I thought I'd seal the inside.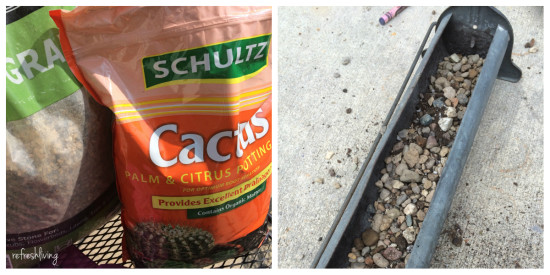 A layer of rocks on the bottom helps to keep the roots dry.  Succulents do not like to sit in water, so the rocks help with this.  I used cactus soil to fill up the seed feeder, and then planted a variety of succulents.  The layer on the top helps the leaves to not make contact with wet soil when it does need to be watered.
I love the rustic charm it adds to my dining room table.  I know, I know, this isn't actually a photo of my dining room table.  Maybe one day the wainscoting will be finished and I can actually take photos inside.  Maybe…
For now, this is as good as it gets.
Join the Refresh Living DIY & Upcycling Community
Join the subscriber list to receive one to two emails per month with updates from the blog. PLUS, you'll gain access to my printables and graphics library. Every new design I create will be added here, and you'll have free access - forever!