I made a promise to myself about 5 years ago: I will never install wallpaper on any of my walls.  The reason behind this strong statement?  The hours (and hours and hours) I put into removing the wall paper from two rooms in our lake house cottage.  It's simply awful. Now, I know wallpaper has come a long way from the 1970s wallpaper I was stripping away in little bits and pieces, but for now, I'm just not ready to back down on that promise.
Here's the problem with it, though – I love the wallpaper designs and patterns I've been seeing lately.  Bold, graphic, colorful – they just make me happy.  But, to solve my conflict, I figured out a way to use wallpaper in a large-scale way without actually putting it on the wall AND without spending a lot of money.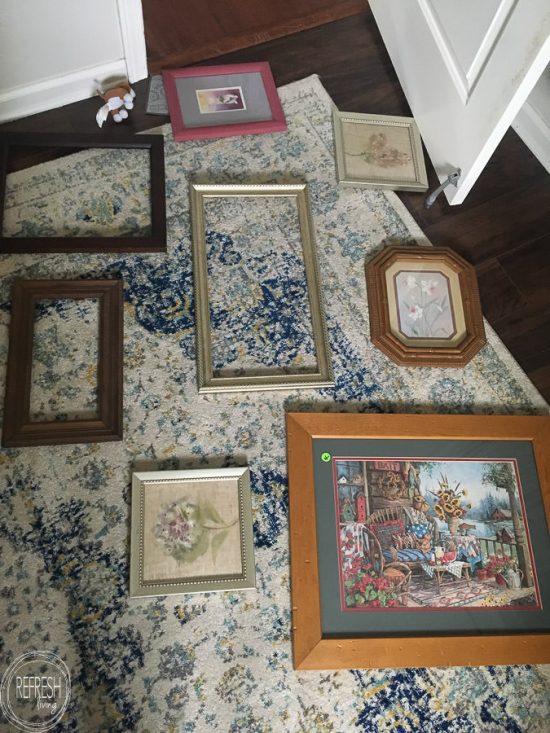 For awhile, I just scanned thrift stores, garage sales, and estate sales for large or interesting shaped frames.  I also made sure they were sturdy and made of wood. Of course, price was also a factor. None of these frames were more than $5, and most of them were under $2.
I've found the best places to find frames for cheap is at garage sales.  Lately, thrift stores around me have been hiking up their prices on frames, and most estate sales I visit usually have at least a few for sale, but they seem to be priced way too high these days as well.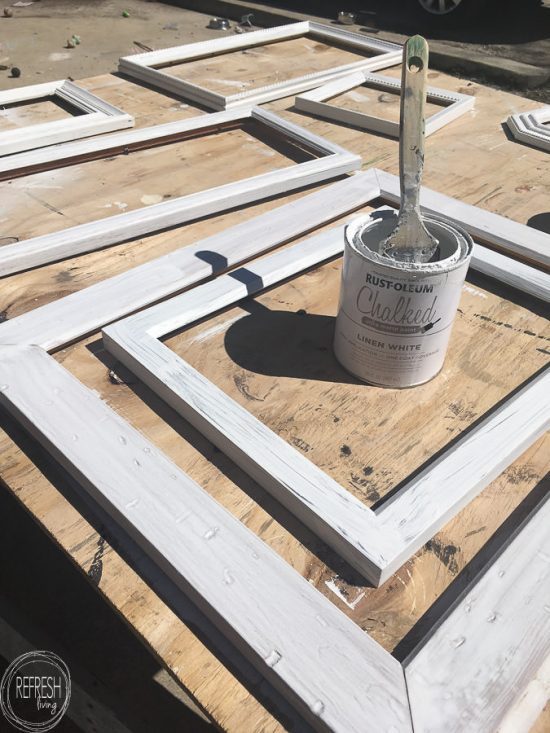 I simply painted all the frames in white chalk paint to match one another.  It ended up taking two coats of Rustoleum Chalked paint to cover these frames.  After they dried, I distressed them slightly and then sprayed a coat of clear acrylic spray over the top to help make clean-up of peanut butter finger prints easier.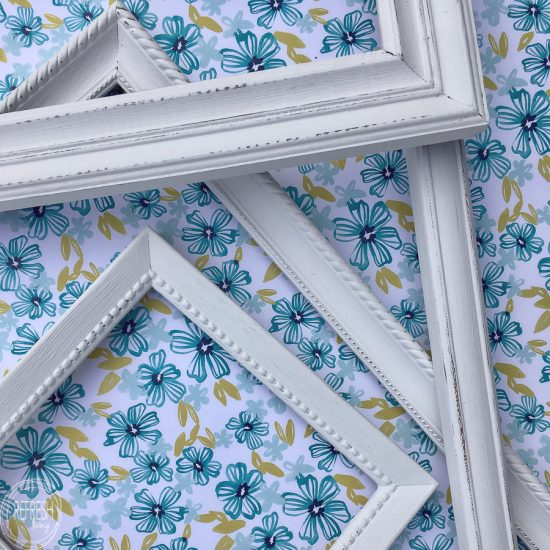 Then, I simply cut pieces of this decorative wrapping paper from Minted to match the sizes of the frames and put them all back together.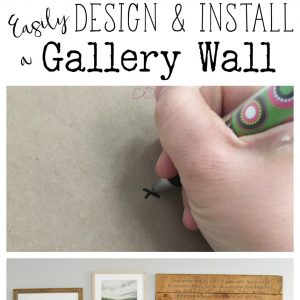 Once all the frames were put back together, I used this method for designing and installing a gallery wall the easy way and hung them up on my girls' bedroom wall with Command picture frame hanging tabs.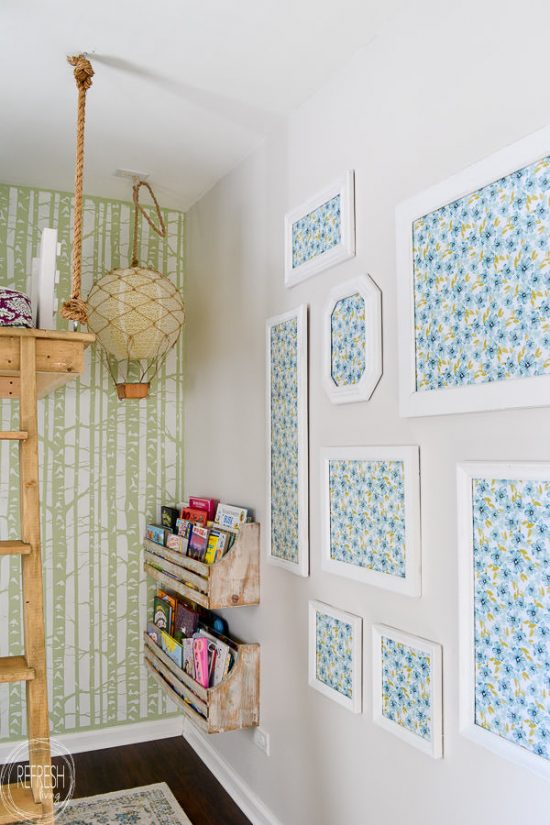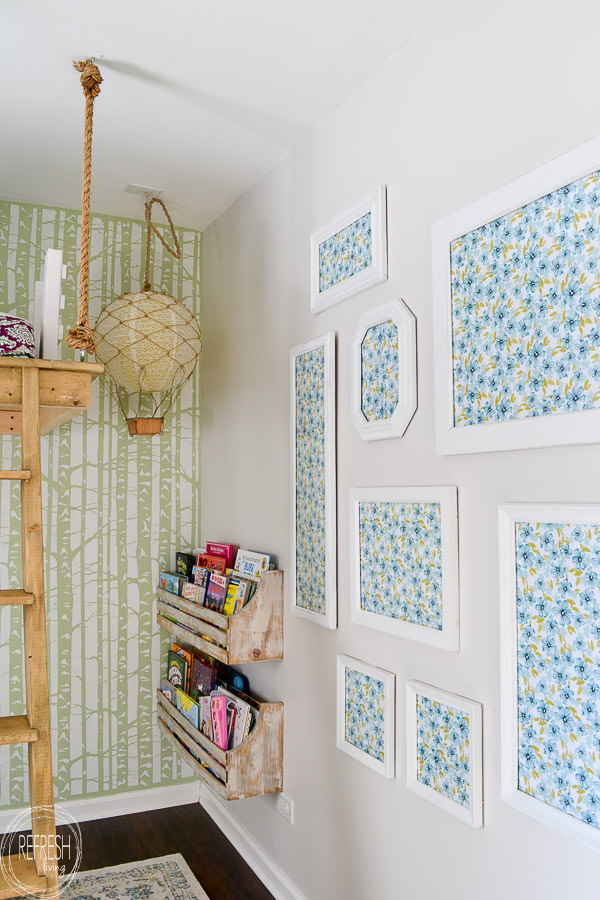 It was an easy project that ended up costing around $30.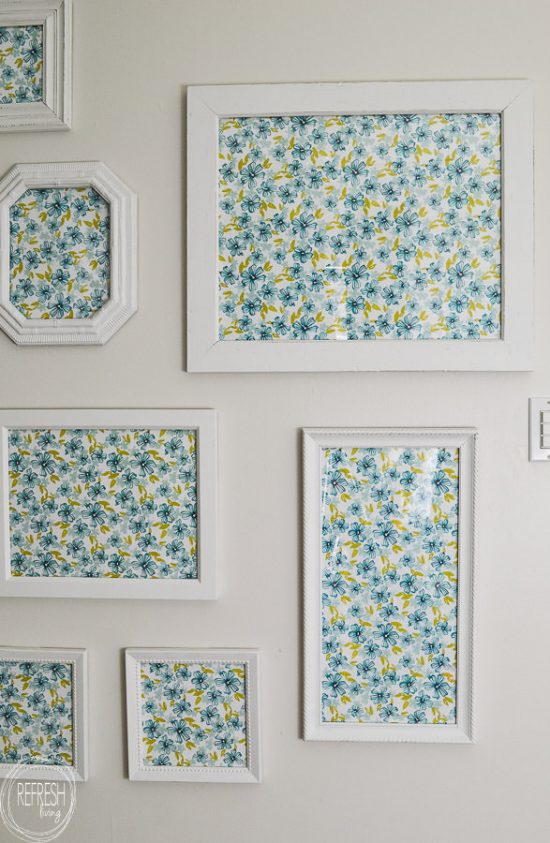 The best part of it all? Once my girls or I get sick of the pattern (and that's bound to happen soon, because I just like change a little too much around here), it will be so easy to change it out with another pattern of paper.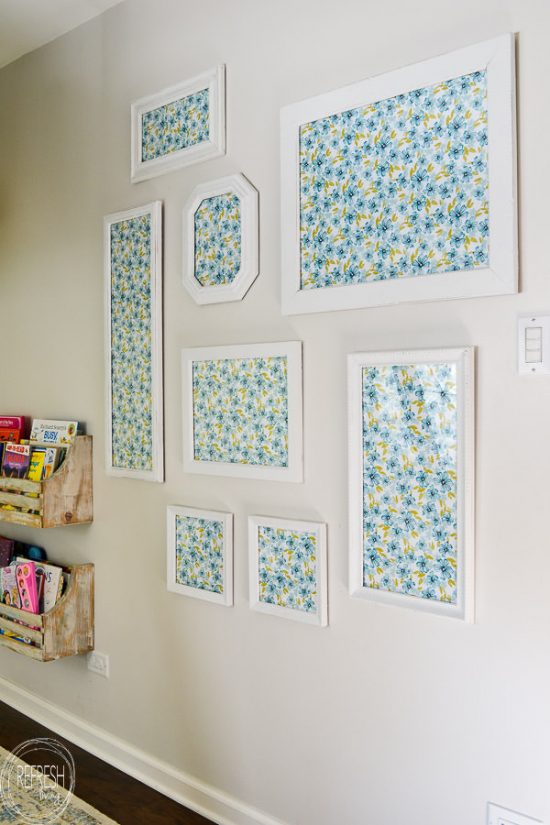 I used decorative wrapping paper in my frames, but you could also use fabric, wallpaper, decorative paper, or really any flat, patterned object, in the frames.  The possibilities are endless!
Feel free to check out my girls' shared bedroom space here.  It's full of DIY projects and makes the most use of a small room that holds two growing girls.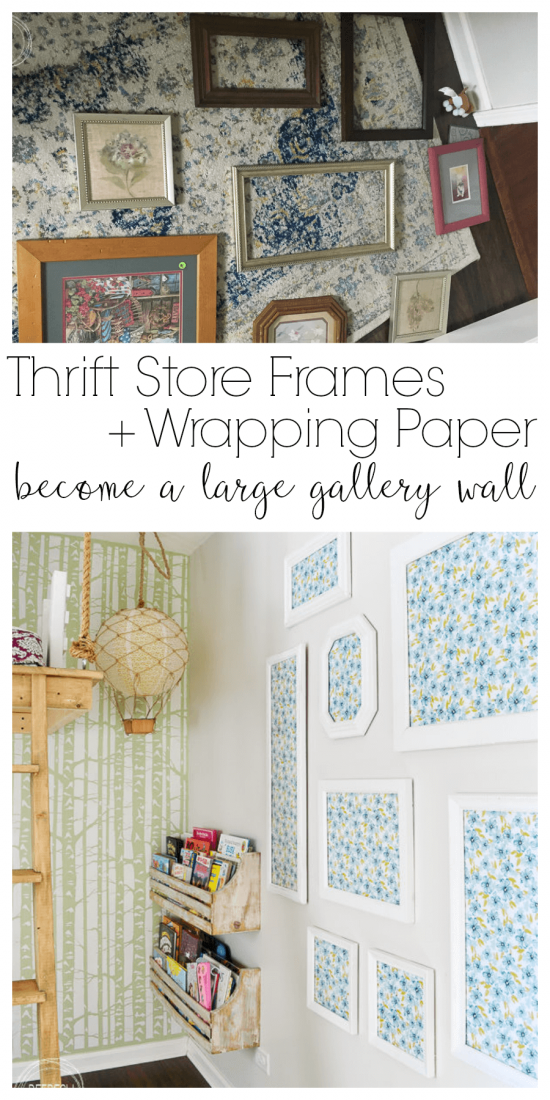 Like what you see? I'd love for you to follow along!

Join the Refresh Living DIY & Upcycling Community
Join the subscriber list to receive one to two emails per month with updates from the blog. PLUS, you'll gain access to my printables and graphics library. Every new design I create will be added here, and you'll have free access - forever!