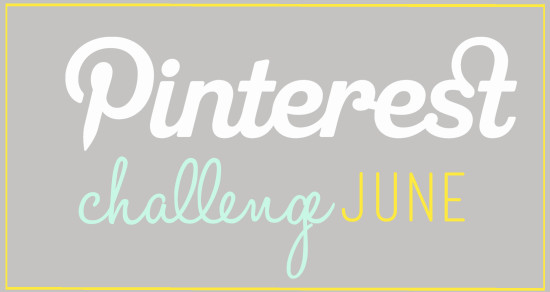 For this month's Pinterest Challenge, I headed to my gardening board and searched for some summertime inspiration.  I recently pinned this amazing DIY strawberry planter from A Piece of Rainbow, and knew I needed to create my own.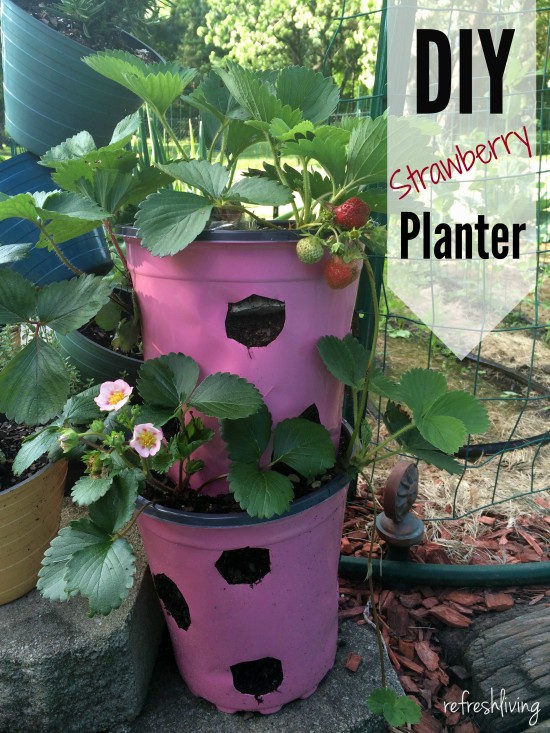 A couple of weeks ago, I purchased some new perennials to fill in an awkward area in our yard, and purposely kept the nursery pots after pinning this awesome strawberry planter.  Instead of throwing them in the recycling bin, I made something that will give us sweet fruit all summer long!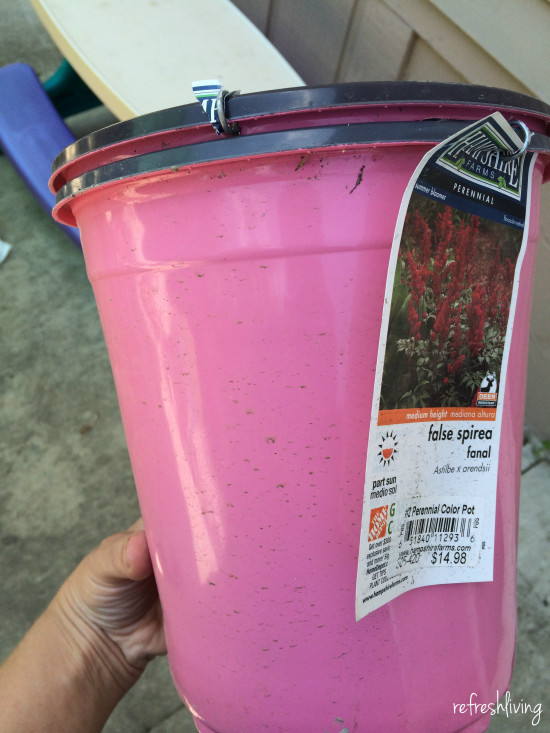 My nursery pots are small, 2 gallon pots and are fairly flimsy.  Because they are so thin, I just used an exacto knife to neatly cut out the holes.  The post I read recommended cutting the holes 1.25″ or less, mine are slightly larger, but I haven't had any issues with the soil draining out yet, and it's been through 3 weeks of lots of rain, so I think we'll be fine.
My nursery pot had holes in the bottom, but if yours doesn't, be sure to drill a few small holes for proper drainage.  I always add small rocks or gravel in the bottom of the pots as well to help with drainage.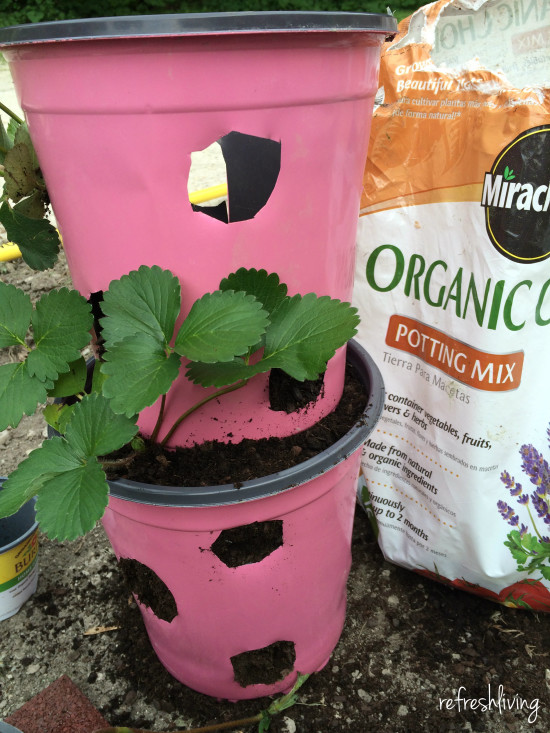 I then added potting soil into one pot.  I found that if I kept my hand covering the hole, filled up to that point with soil, and packed it in, while keeping my hand on the hole, it kept the soil in place without spilling out.   (Also, this organic potting mix seemed to pack much better than other potting mix I used for flower containers, so maybe that helped as well.)  I placed the second pot on top of it, filled it with a little gravel, and then added the water reservoir.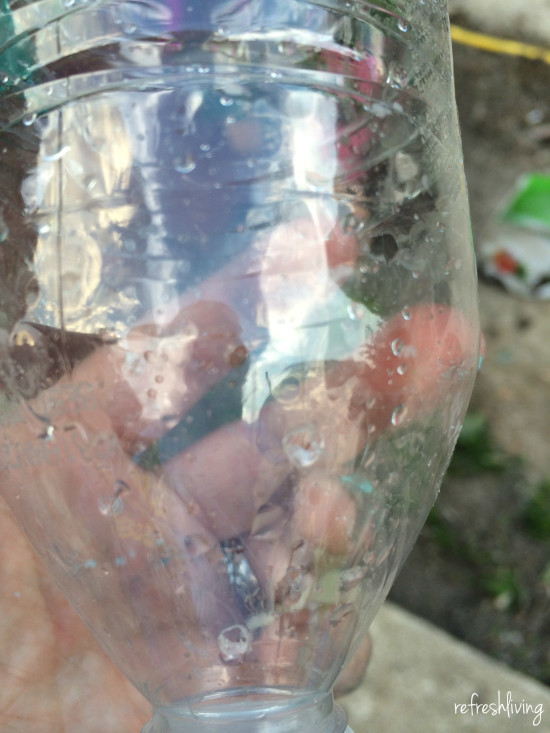 The reservoir is just a 20 oz. water bottle (remember, my pots are fairly small) with the top cut off, and holes drilled all over the bottle.  Once you place the cap on and put the water bottle cap side down in the pot, it slowly adds water to the top pot, which then drains down to the second pot.  I filled the rest of the top pot with soil, and then it was planting time!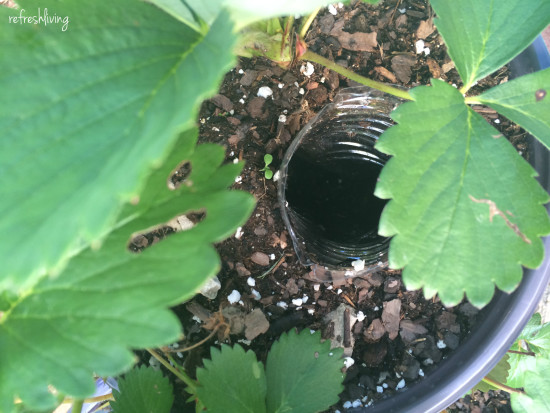 I only planted four established plants in my planter:  two on the top, one in a hole, and one in the top of the bottom pot.  If you had more, you can just place the plant inside the pot, feed it through the hole, and then continue filling the pot with soil.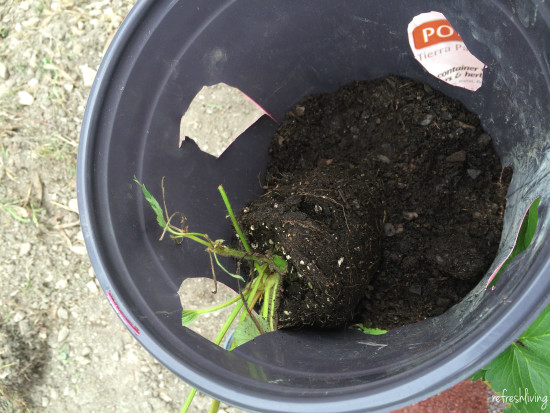 It's been growing extremely well so far!  There are quite a few open holes that I just planted seeds in, so we'll see how they do.  I've also taken some of the off growth shoots and placed them in the open holes, where they can root in.  I'm thinking that soon I will place this on top of an upside bucket or planter, so the shoots can continue to growing downwards.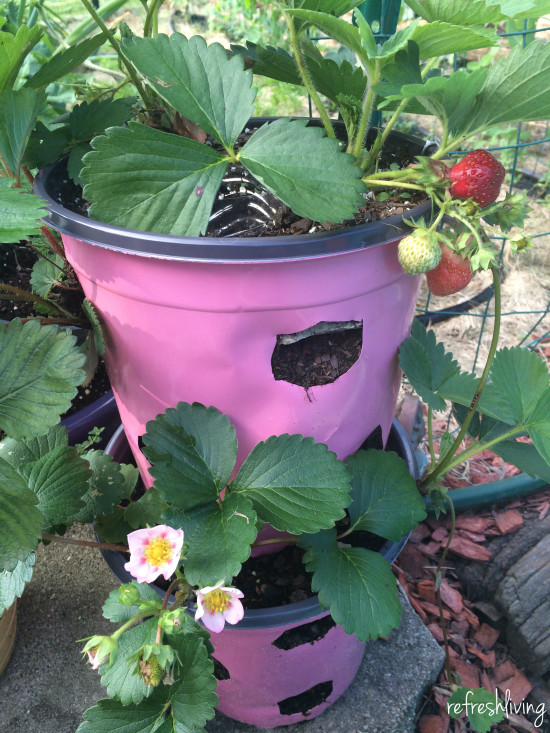 Although it's not the prettiest planter you've ever seen, I'll take FREE any day!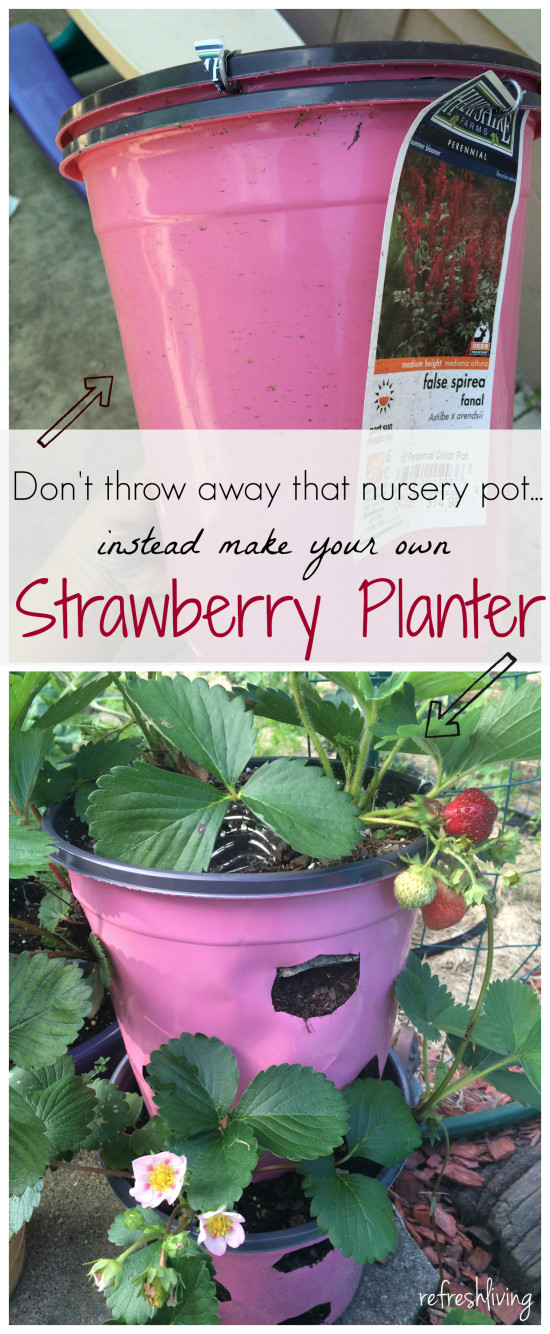 A few other bloggers have created projects inspired by Pinterest – be sure to check them out.  And while we're talking Pinterest, I'd sure love for you to follow me!
Jenny @ Refresh Living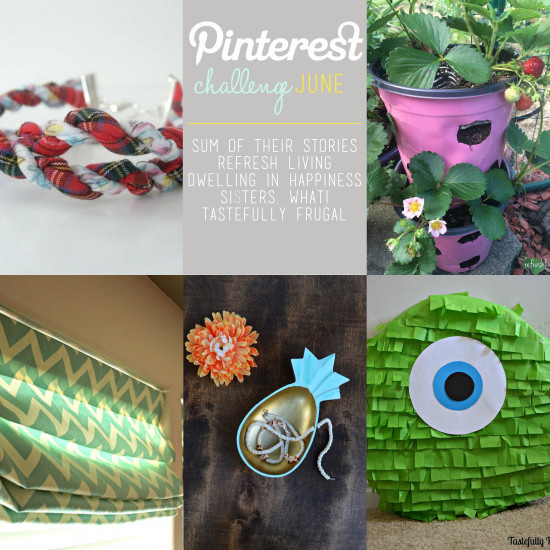 Scrapbusting Fabric Twine Bracelets || Sum of Their Stories
DIY Strawberry Planter || Refresh Living
DIY No Sew Faux Roman Shades || Dwelling in Happiness
Wood Pineapple Bowl Revived || Sisters, What!
Mike Wazowski Pinata || Tastefully Frugal
Like what you see?  I'd love for you to follow along!
Facebook || Pinterest || Instagram || Google + || Bloglovin'
Linking up with Remodelaholic, Savvy Southern Style, and these awesome parties!
Join the Refresh Living DIY & Upcycling Community
Join the subscriber list to receive one to two emails per month with updates from the blog. PLUS, you'll gain access to my printables and graphics library. Every new design I create will be added here, and you'll have free access - forever!