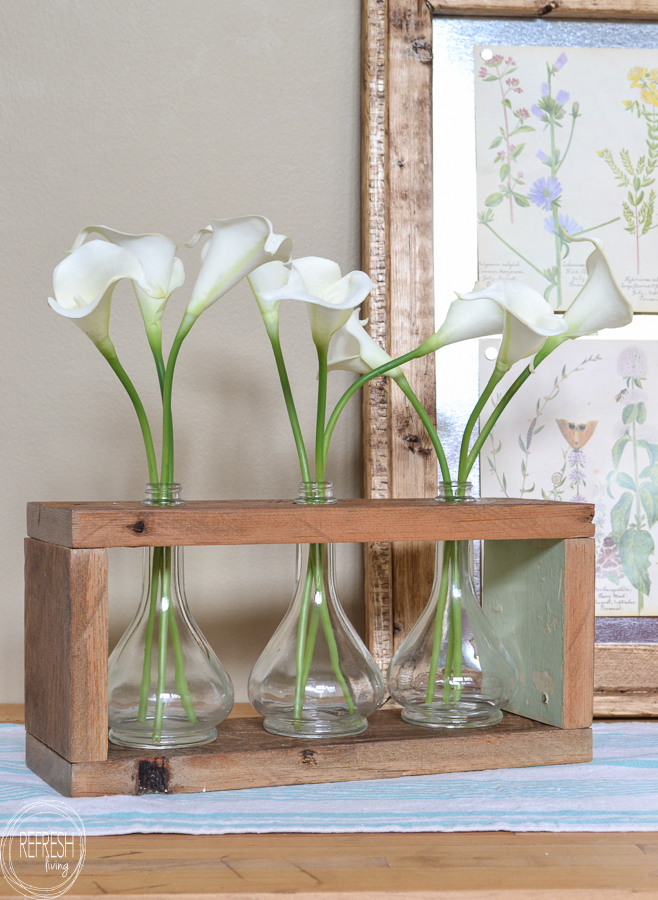 I have a special place in my heart for vintage glass jars.  In fact, there's something about any type of glass jar that makes my wheels start turning. I have a hard time passing up interestingly shaped jars and am always thinking of ways I can use them in a functional or decorative way.
These glass jars were used in an old barber shop.  There were at least 100 of them at an estate sale I went to, but I practiced restraint and only bought three.  Of course, now I'm kicking myself and wish I had picked up just a few more.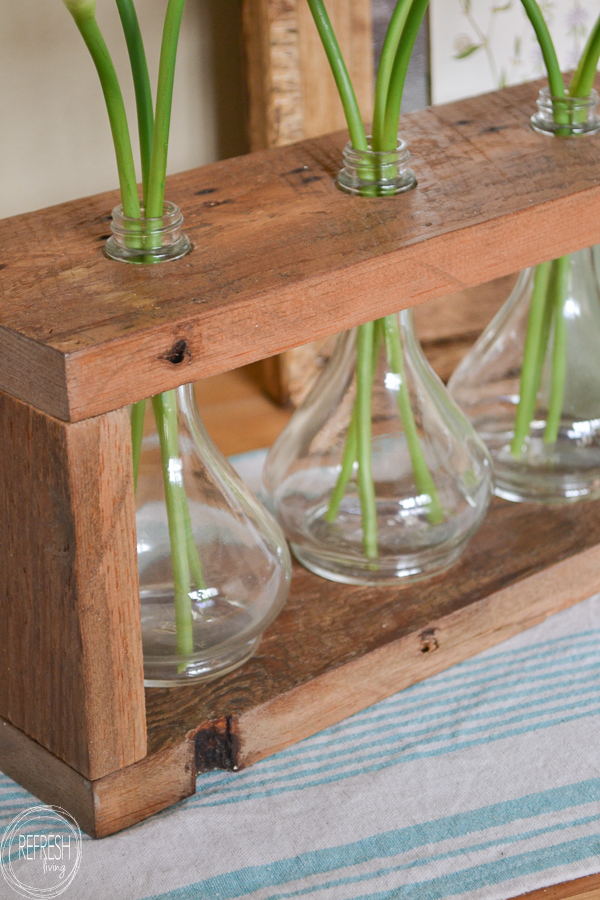 Of course, I had to use some reclaimed wood with plenty of character.  I love how the glass pairs with the wood.  I think this could be used as a centerpiece, or also just a unique flower vase, too.

Join the Refresh Living DIY & Upcycling Community
Join the subscriber list to receive one to two emails per month with updates from the blog. PLUS, you'll gain access to my printables and graphics library. Every new design I create will be added here, and you'll have free access - forever!