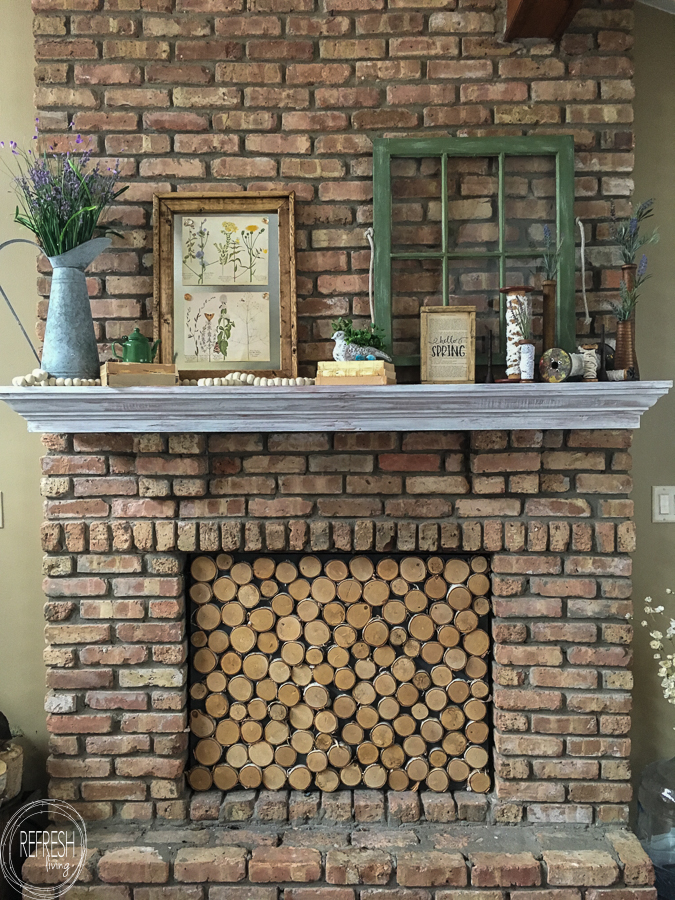 I've mentioned before that I never enjoyed decorating my mantel.  Honestly, I just never knew what to put up there, and even if I did have a vision for it, I didn't have any items to use anyway.  Now that I've started to really enjoy shopping at thrift stores, estate sales, and flea markets, I've found that I love finding vintage goodies that I can use to decorate my home.  After finding a few pieces that I love, I've found that I can reuse a lot of those items when decorating, and then I can just update them for different seasons.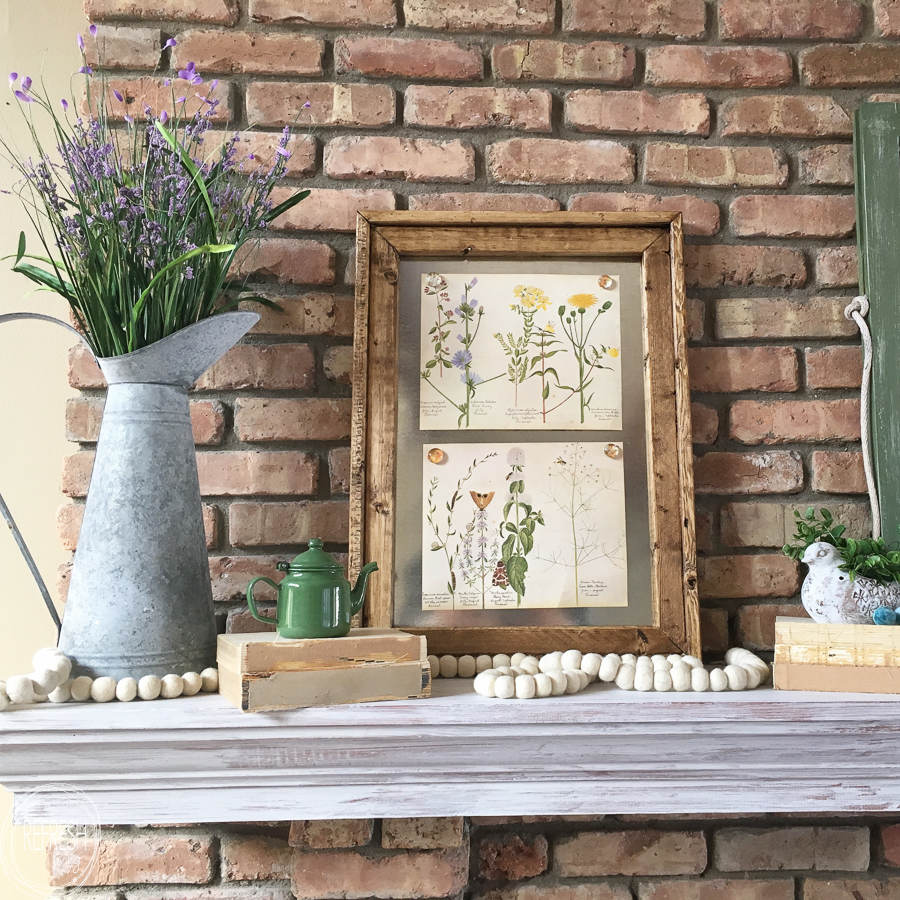 Here's how I used many of those vintage items to decorate my farmhouse inspired mantel for Spring!  After you've had a look at my mantel, head on over to see a ton of other inspiring mantel decorations in our Spring Mantel Blog Hop hosted by Amy of My Life from Home.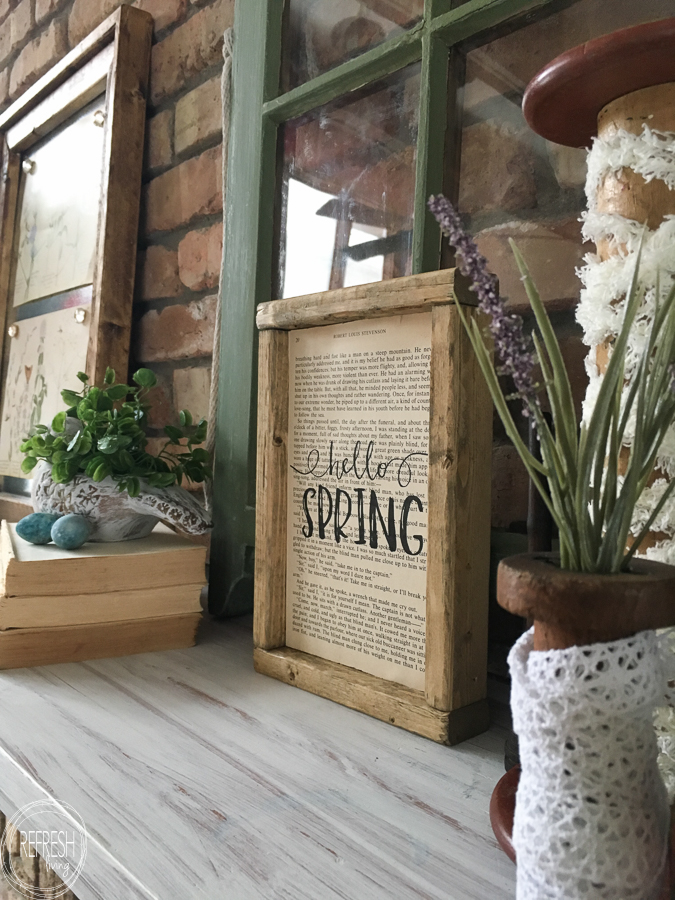 I've used this green window in most of my seasonal mantels during this past year.  I love the green, and the height it gives to the space.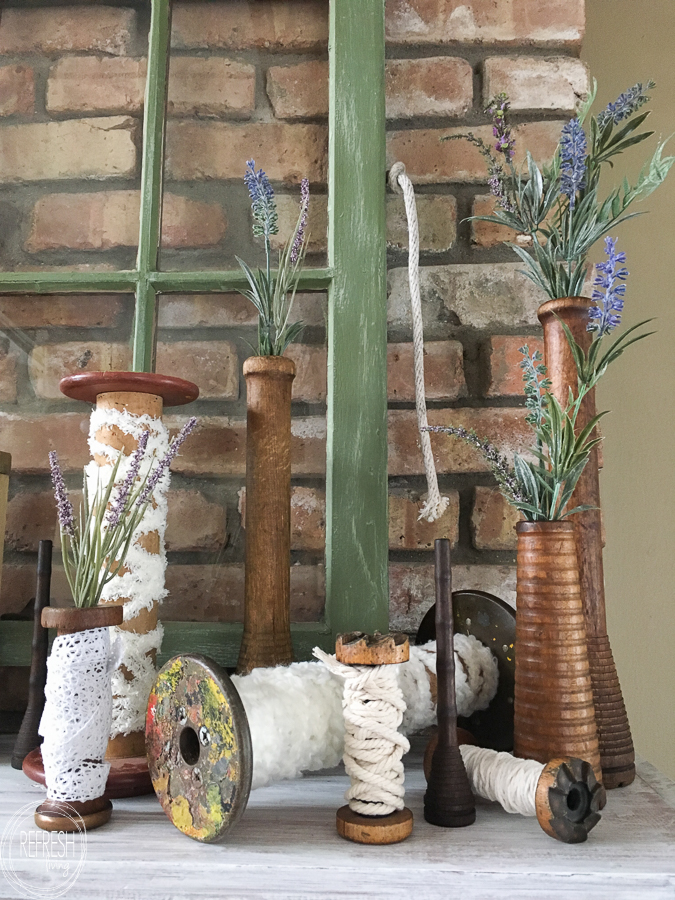 When I brought home two vintage spools a couple of weeks ago, I realized I had started a collection of something that I didn't even know I was collecting!  I'm always drawn to the natural look of spools, and I've been picking them up when I see them at garage sales lately.  I finally put them all together for the first time here.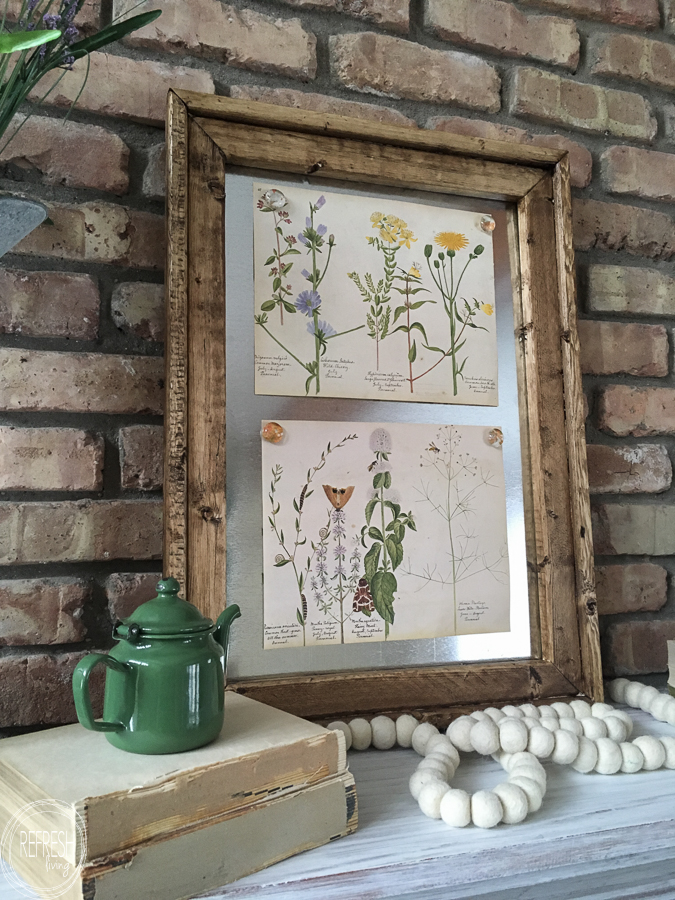 I found these two botanical prints at a garage sale and snagged them up right away.  They're even double sided, so I can change them up later.  Here's the best part: I added them to my FREE graphics library, so if you would like to print these images (or the ones on the back, too) you can click on the image below to sign up for my email newsletter, you'll gain access to these prints (and a ton of other home decor graphics as well)!
While we're on the topic of free printables, I also added this "welcome SPRING" graphic I used on my little book page sign.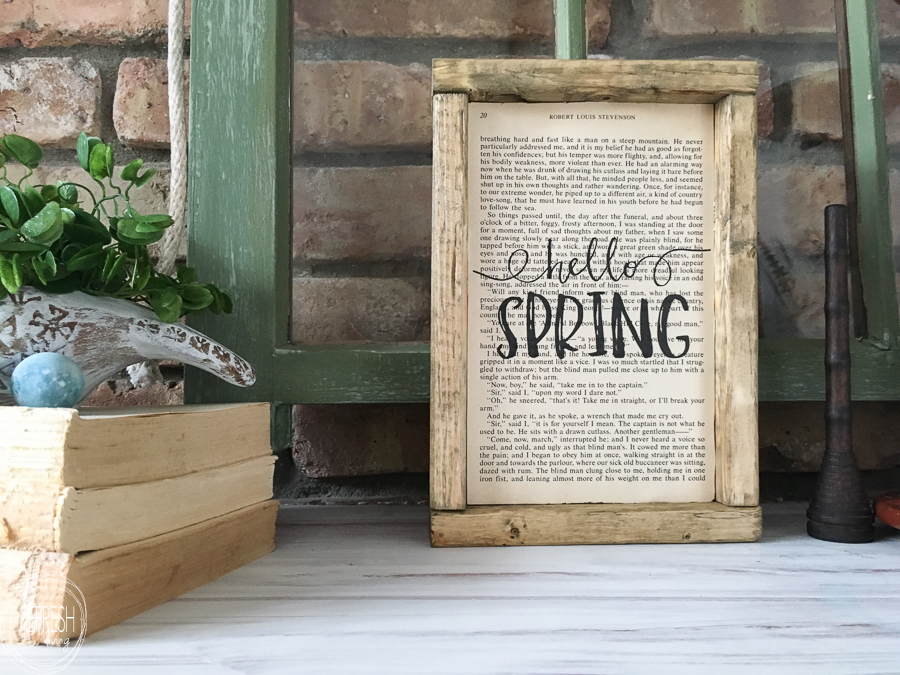 I'll have a full tutorial soon, but if you'd like to make something with this fun little graphic, just sign up for the newsletter!

When I think of Spring, the color that comes to my mind first is green.  It's also my favorite color, so I made sure to work in some greens to this otherwise neutral mantel.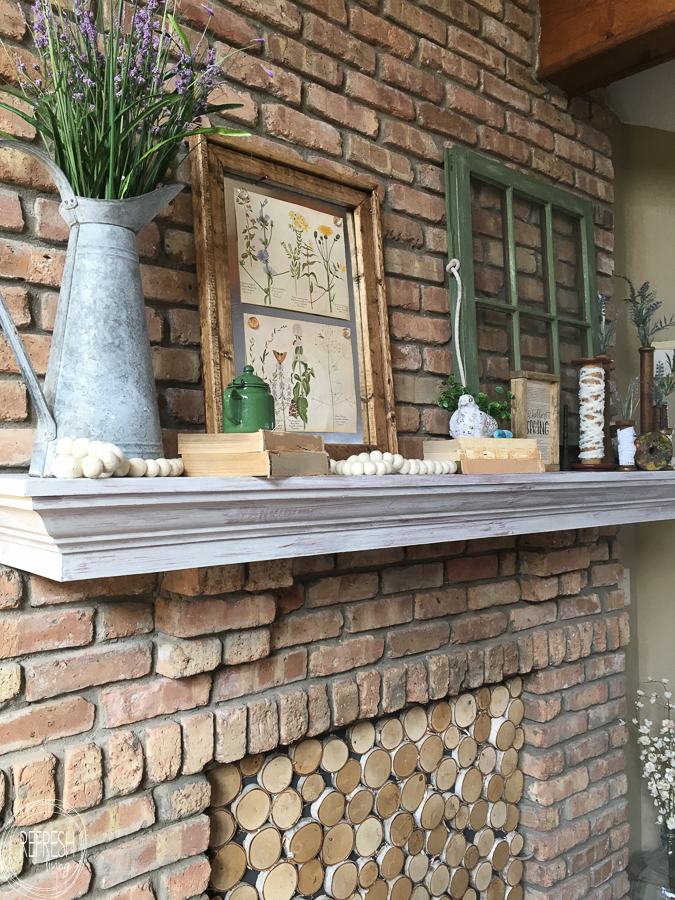 Although I never want to get started decorating my mantel, I always enjoy it when I'm done.  And since it's snowing right now, I know I still have quite a bit of time before this springtime mantel needs to come down.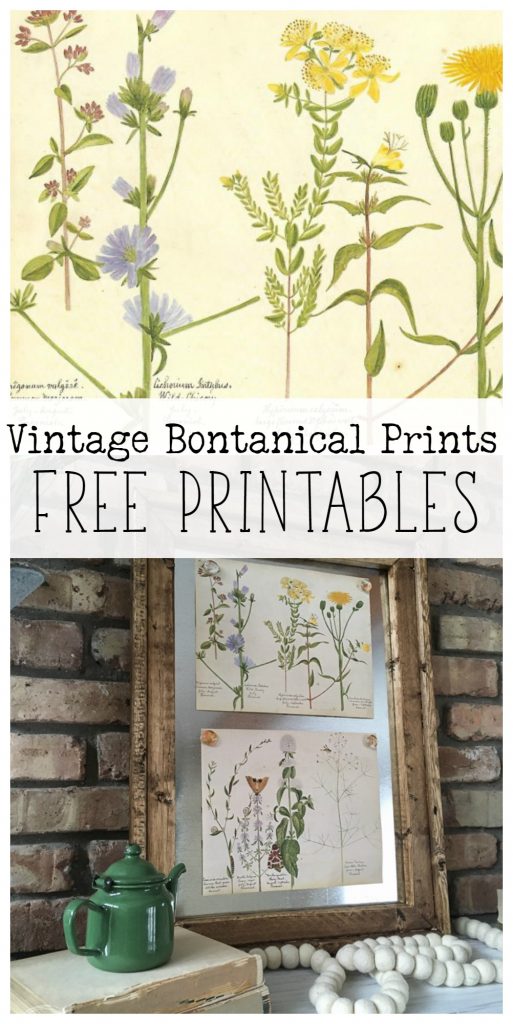 Don't forget to gain some inspiration from these other beautiful Spring mantels: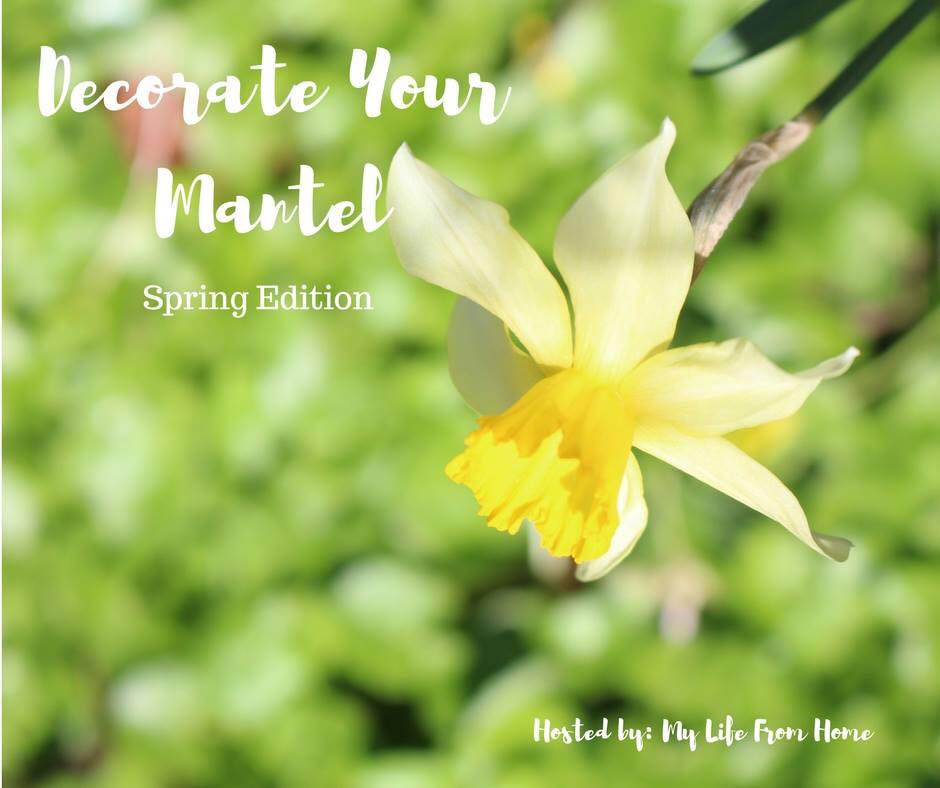 I love searching for vintage goodies to decorate.  You can find all of the other ways I decorate our home on a budget here.
Like what you see? I'd love for you to follow along!
The graphics library is free to all of my email subscribers; you can sign up by clicking the image below.

Join the Refresh Living DIY & Upcycling Community
Join the subscriber list to receive one to two emails per month with updates from the blog. PLUS, you'll gain access to my printables and graphics library. Every new design I create will be added here, and you'll have free access - forever!