This DIY succulent planter was created using an old trinket display case found at the thrift store.  With a little paint and some faux succulents, it's a planter that can be hung on the wall year after year. A wooden toy crate, like those from Melissa and Doug, could be painted and used to create a this succulent wall hanging, too!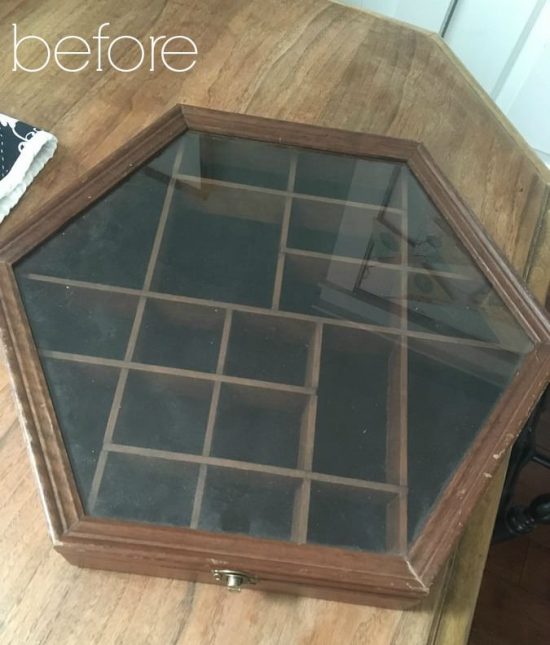 I stumbled upon this wooden trinket case at Goodwill a couple of months ago.  Originally, I just planned to take off the glass frame and make it into a mirror, but after looking at the wooden crate with all the little compartments, I knew I could reuse that part of the piece as well.
I'm a big fan of succulents, and I love planting them in unusual places. The quirky look of them combined with a vintage vessel just makes me smile. In fact, I'm such a fan of succulents, I devoted an entire post to how to plant succulents so they don't die.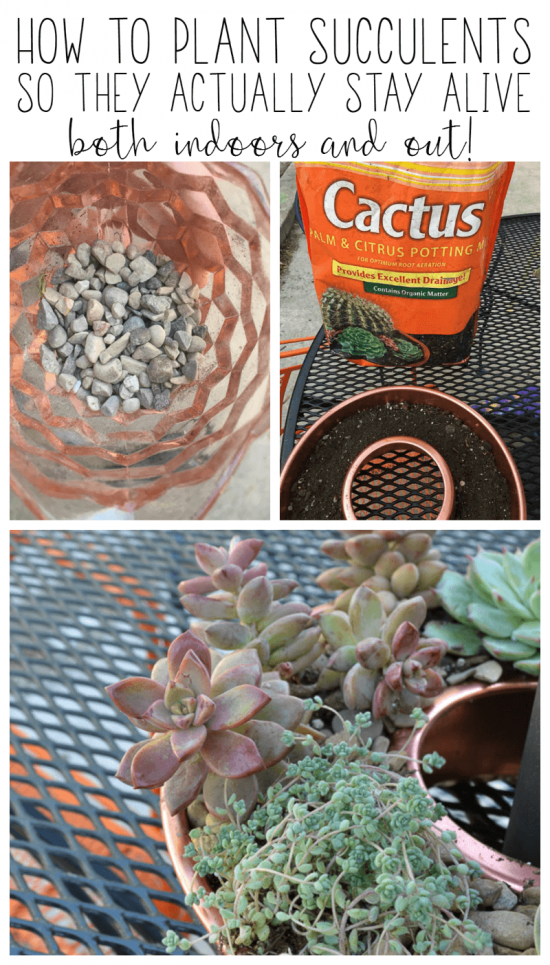 Okay, so it's clear that I love succulents, but I'll admit, I've only used real succulents in my home.  Because I plan to keep this succulent planter out only during the spring and summer, and then put it in storage during the fall and winter, I knew I couldn't use real succulents.  Those little guys wouldn't stand a chance at surviving for half of the year in the uninsulated garage during our northern Illinois winters.
Although I'd much rather prefer real plants over fake, I decided to go the faux route for this planter.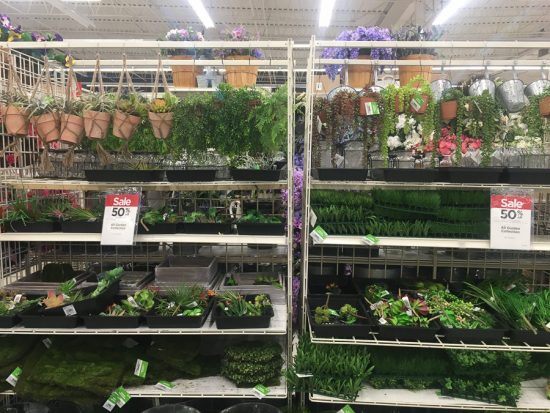 Thankfully, I was very surprised at the selection available, and how real they actually looked, when I went shopping at Michaels. Fake plants have come a long way since the time when my grandma used to decorate with them!
How to Make a DIY Succulent Planter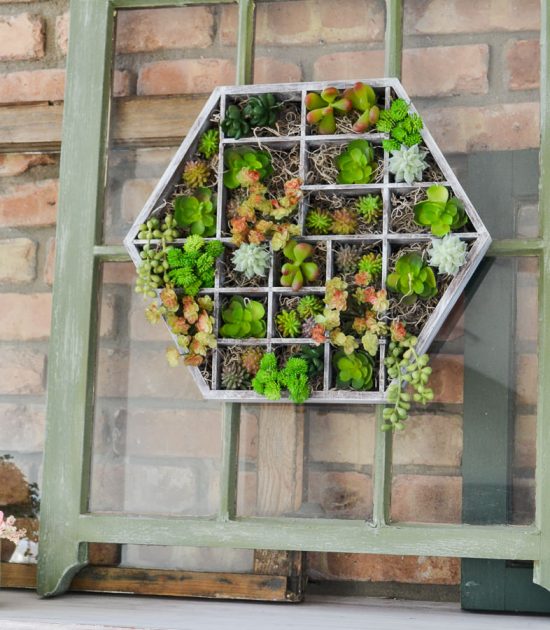 Supplies Needed to Make a Hanging Succulent Planter
To start, I unscrewed the top glass frame from the bottom box and removed the hinges.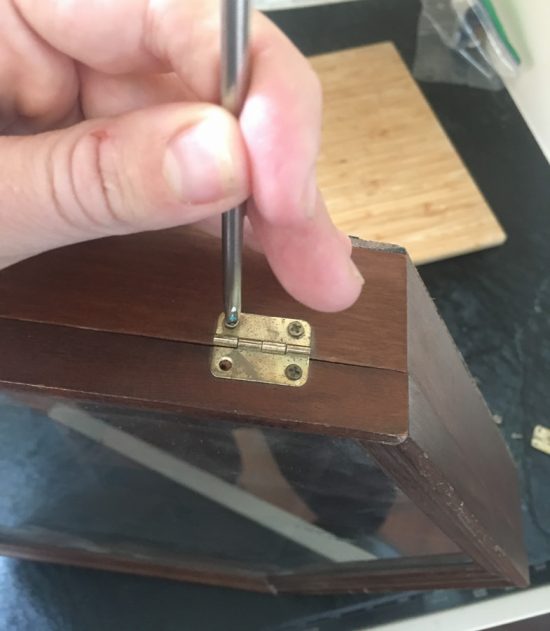 You could choose to fill the holes with wood filler (I didn't, but I'm a tad bit lazy when it comes to details), and then just paint it in the color of your choice.  I used a dry brush technique (dip your brush into a tiny bit of paint, wipe off most of the paint with a towel, and then quickly move your brush back and forth over the surface) to lightly paint mine, but if I wanted to go for a solid color, I definitely would have used spray paint. It's the easiest and fastest way to paint in all those little compartments!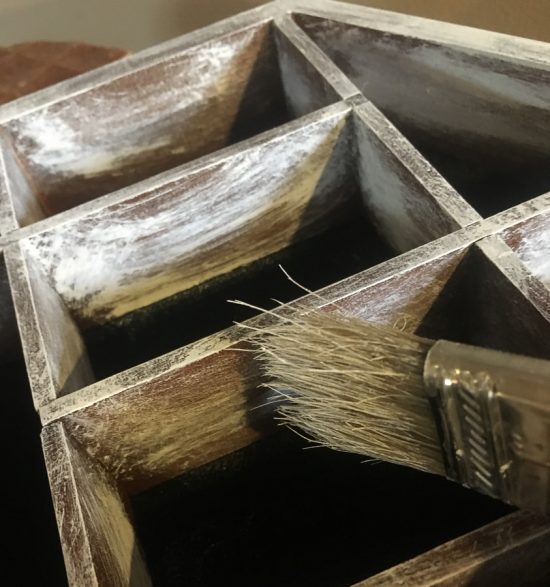 After it dried (dry brushing paint dries super fast – within minutes!), I glued some spanish moss into each compartment using hot glue.  On top of that, I added succulents and glued them into each area with hot glue as well.
My trinket display case already had picture framing hooks on the back to hang it, but if you were using a reused toy crate, just nail in a sawtooth picture frame bracket.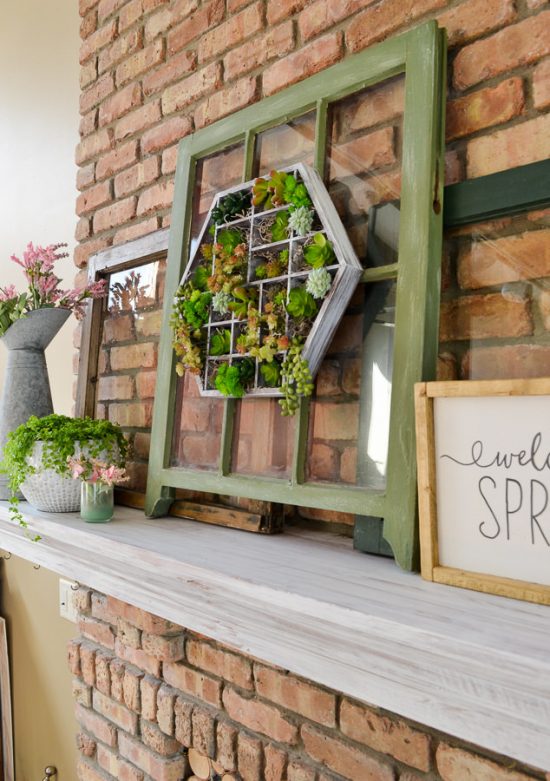 This hanging succulent planter was so easy to make, and adds the color and interesting look of real succulents, without the hassle!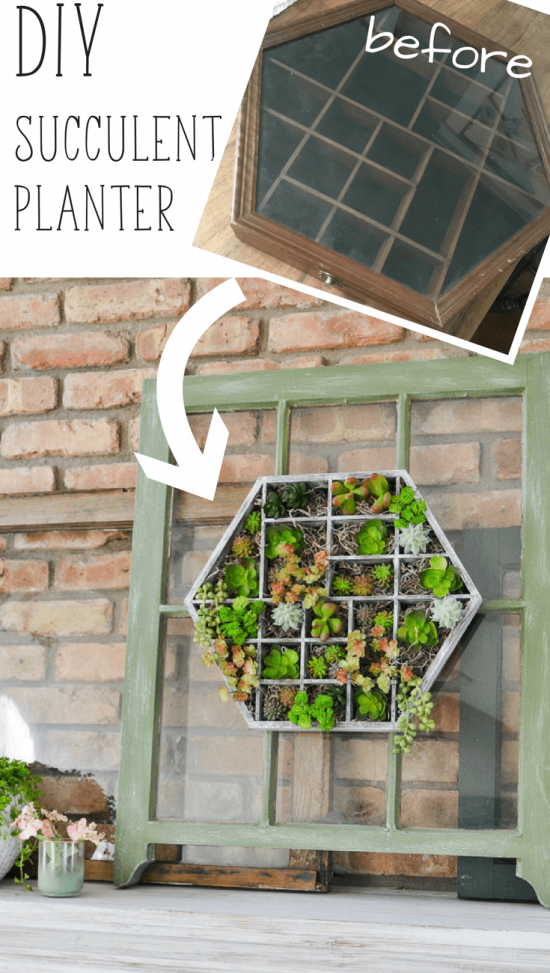 A few other DIY succulent planter ideas (all of these are real!):

Join the Refresh Living DIY & Upcycling Community
Join the subscriber list to receive one to two emails per month with updates from the blog. PLUS, you'll gain access to my printables and graphics library. Every new design I create will be added here, and you'll have free access - forever!