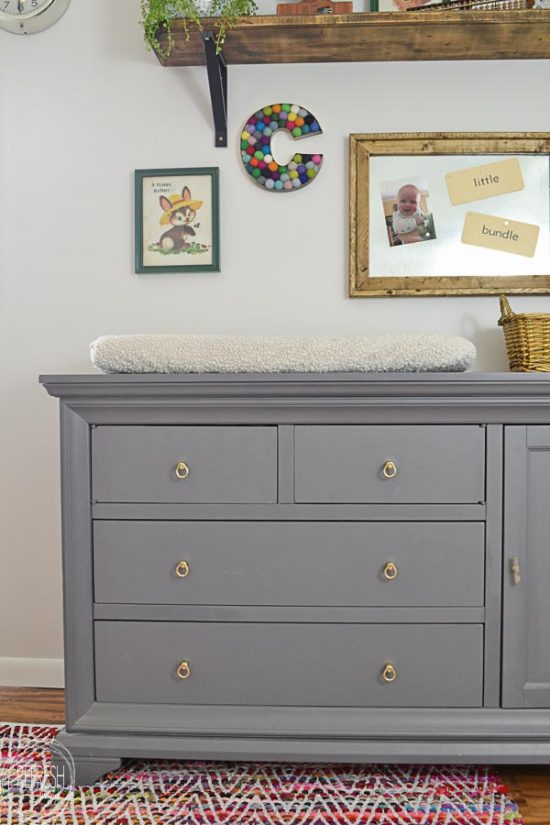 When we had our first child five years ago, we bought a floor model dresser from a department store to save some money.  Although it's very sturdy, I quickly grew sick of it and knew I wanted to paint it, but waited years and years before making my move.  When I finally decorated the nursery for my third little girl as a vintage schoolroom, I knew the dresser needed a face lift as well.
So, approximately four days before giving birth, I finally painted that dresser (gotta love that nesting energy)!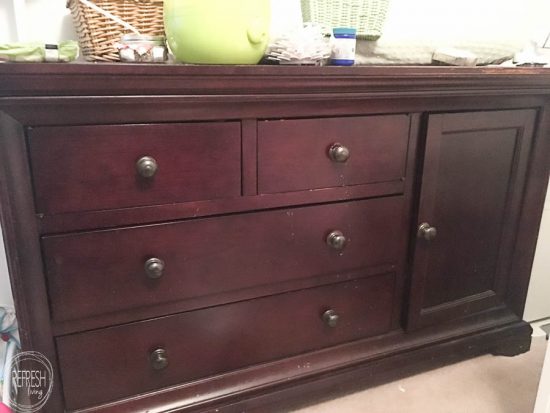 The surface of the dresser was a shiny, cherry colored finish.  To make sure that the paint adhered well to the surface, I lightly sanded it with 220 grit sandpaper to scuff up the finish.  I wrote an entire post about how to prepare furniture before painting. In it, I include information about primers and how to clean your piece, as well as the age old question of whether or not to sand before painting.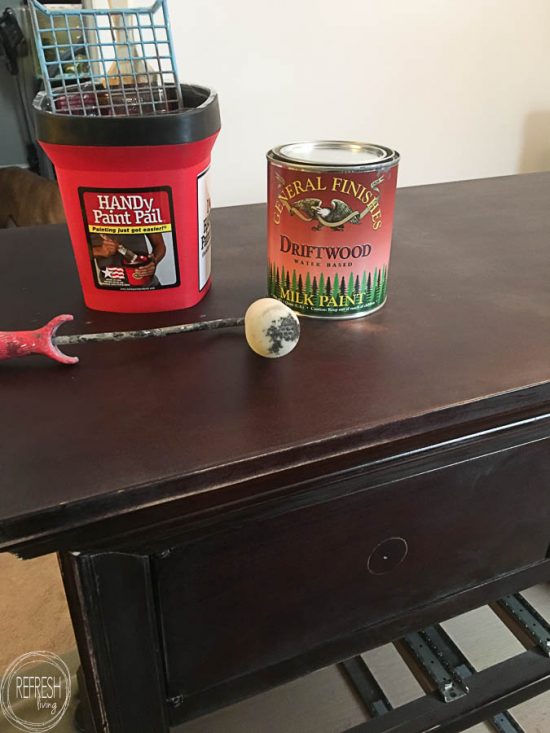 I used General Finishes Milk Paint in Driftwood to paint this piece.  If you're wondering about the differences between all of the types of paint marketed for painting furniture, you should definitely read this post.  In in, I compare four of the main types of furniture paint with the pros and cons of each one.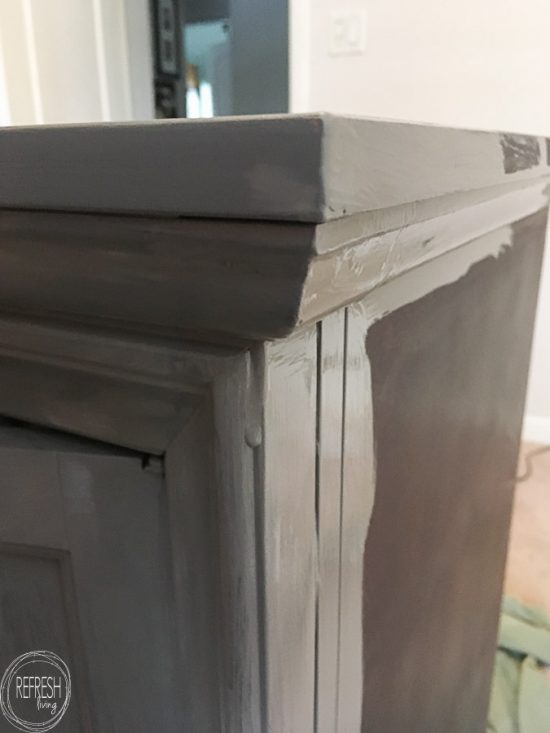 I always attack dressers one side at a time.  I start with painting in the nooks and corners with a paint brush.  Then, before that paint begins to dry, I roll on the paint to the flat surfaces with a high density foam roller.  After using a roller, it's important to run a brush along the other side of the corners to catch any drips on the other side.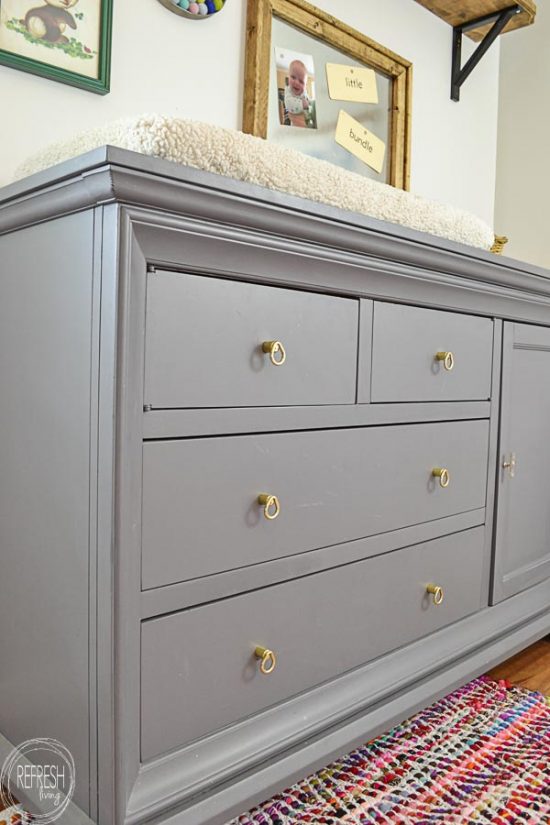 After it was all painted, I dressed it up with these brass knobs from D. Lawless Hardware.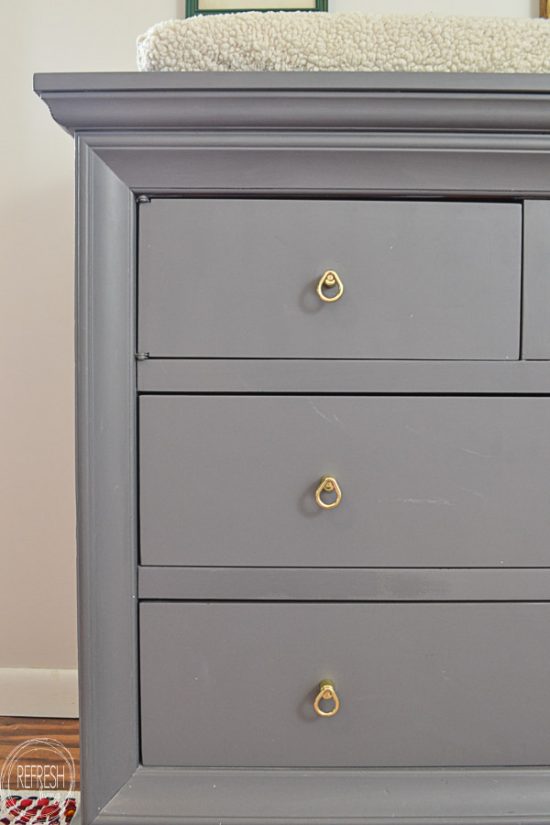 I chose not to add a top coat to this dresser, because I've found that General Finishes paint actually dries to a pretty durable finish.  And, to be honest, I was a bit lazy this time around.  Giving it a topcoat will add extra durability and help it to be easily wiped down if something spills on it.  If I decided to get ambitious and give this one a topcoat, I would choose this one; it's my go-to clear acrylic flat finish.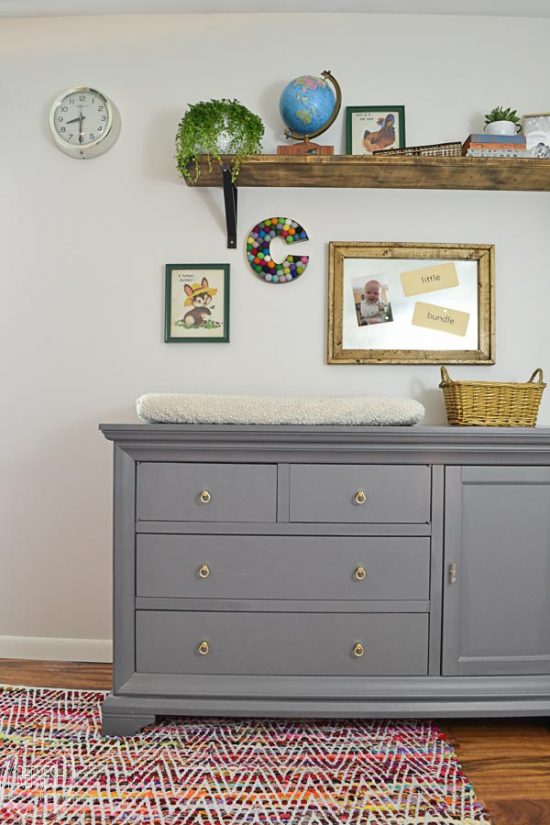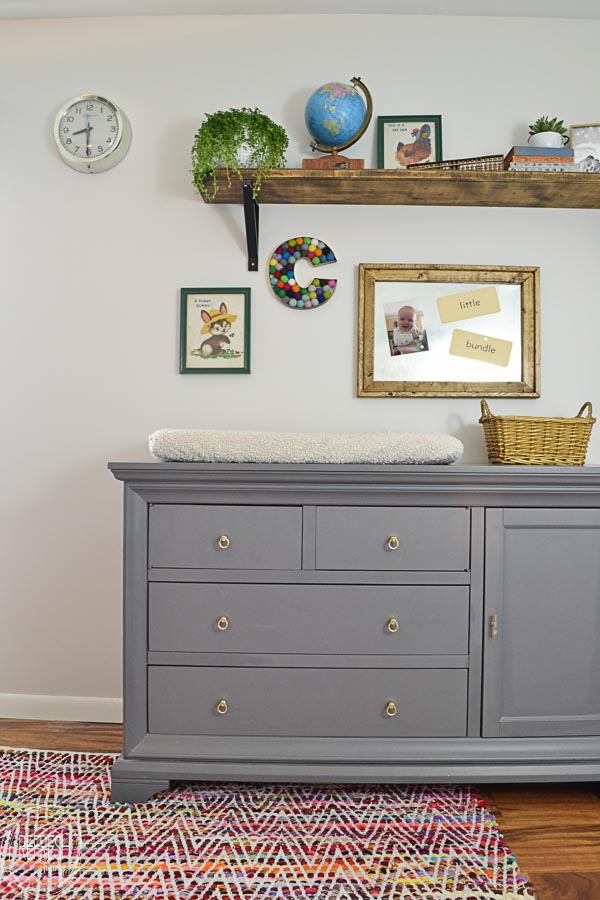 I love how it turned out and am kicking myself for not doing it sooner.  Before I started painting furniture, I always looked at it and worried paint would never stick to it because it was such a shiny, glossy finish.  Now that I know how to properly prep a piece and the best type of paint to use to paint furniture, this project was easy!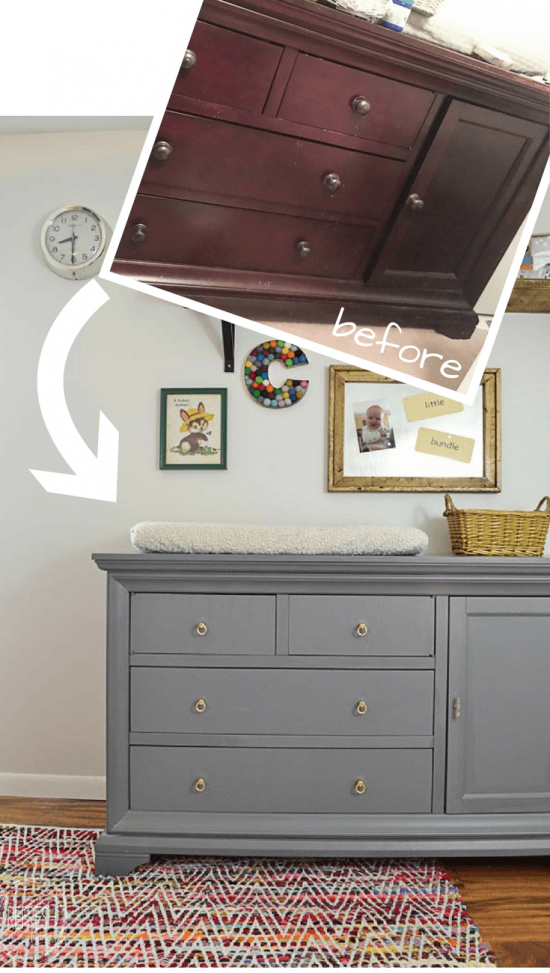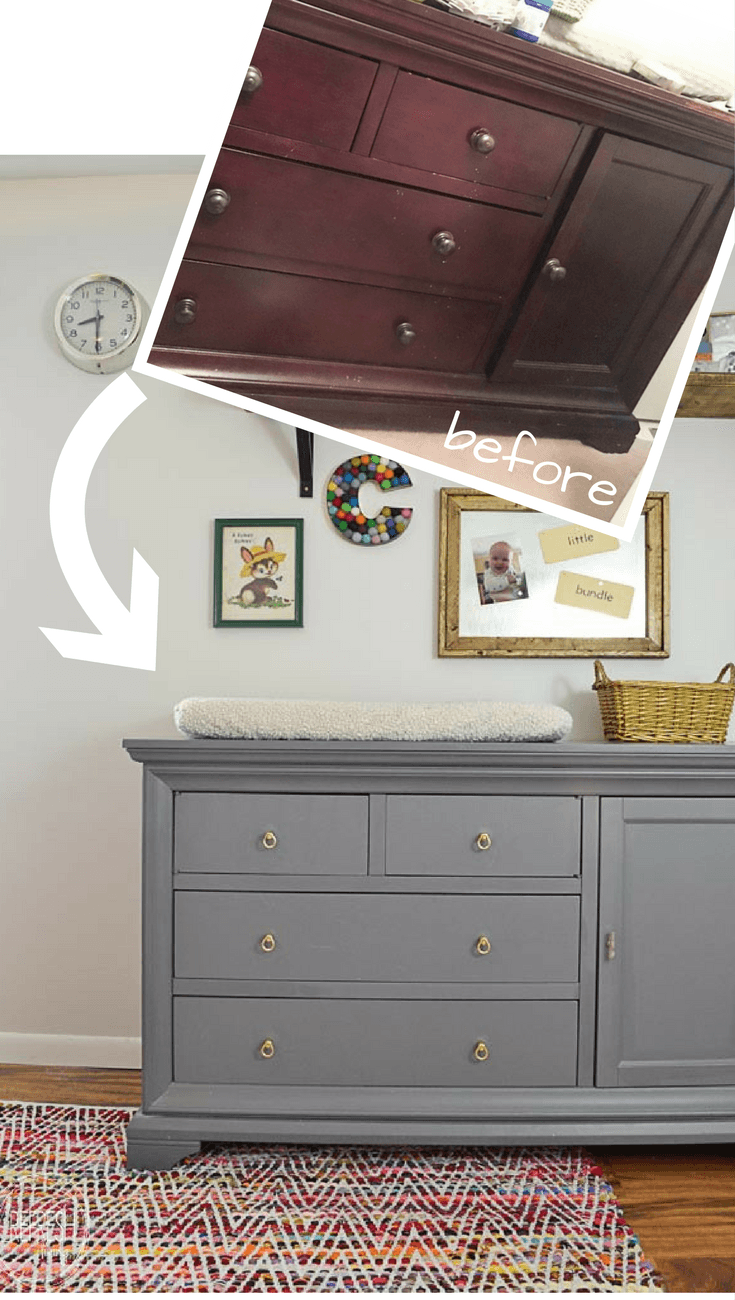 Wondering about how the rest of the nursery turned out?  You can see the full vintage classroom room reveal here.

Join the Refresh Living DIY & Upcycling Community
Join the subscriber list to receive one to two emails per month with updates from the blog. PLUS, you'll gain access to my printables and graphics library. Every new design I create will be added here, and you'll have free access - forever!