This dresser started with a dark, old finish that hid the wood grain. After some wood stripper and new stain and topcoat, it looks just like new with a beautiful natural woodgrain.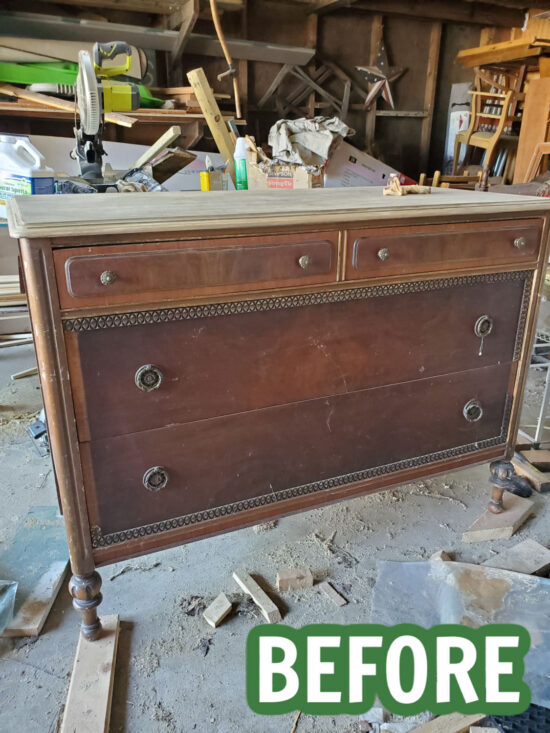 I picked up this dresser several years ago at my favorite place to shop – the last day of an estate sale when everything is 50% off! This dresser ended up being $40, and although it had some decorative trim missing and the finish was in pretty dingy shape, it had solid bones and a design I loved.
To refinish this piece, I first stripped the old finish off the entire piece. I always start with stripping the top, and then after finishing that part, I move on to the sides and drawers.
For detailed steps on how to strip wood furniture, you can check out the video below.
This dresser ended up needing two coats of stripper on the top, and only one on the sides and drawers.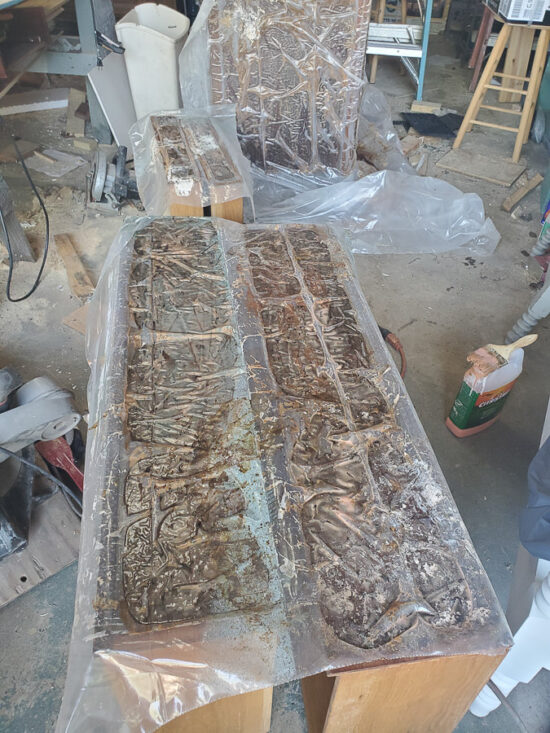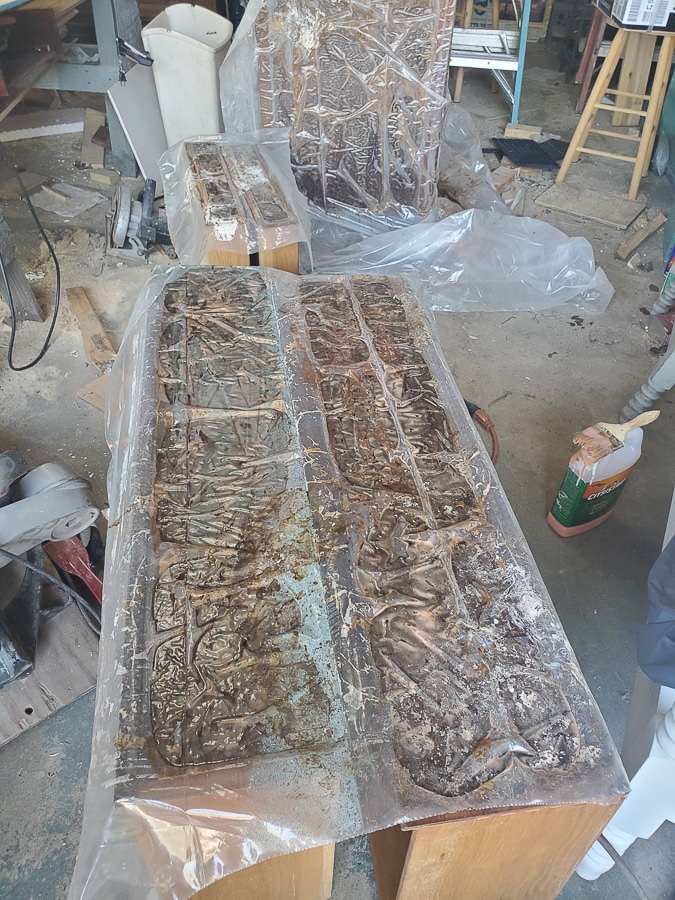 You can see the finish came off nicely from the drawers after that one coat of stripper. Look at the woodgrain that was hiding under the dark stain! It was only at this point that I realized the dresser was made with mahogany veneer.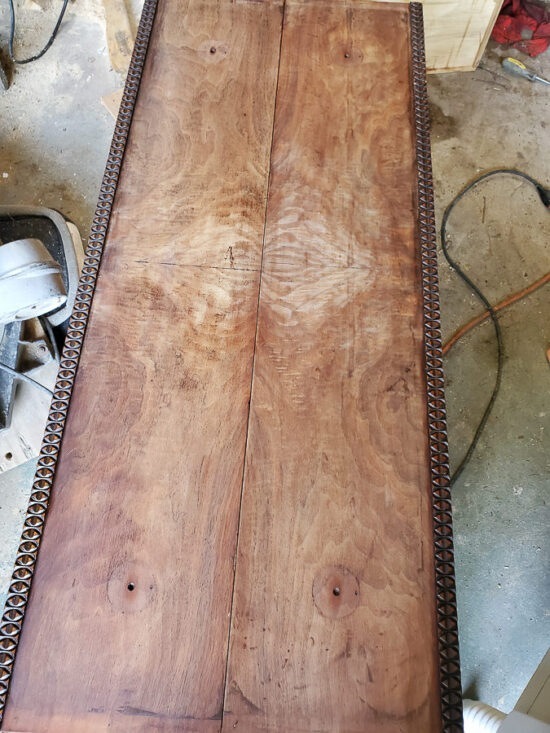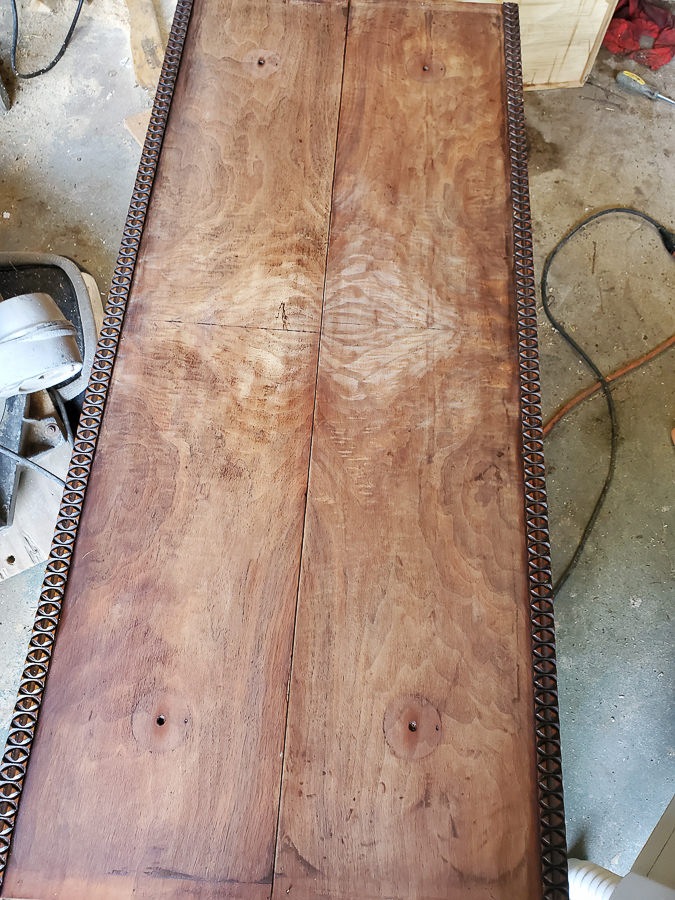 To give the wood a consistent finish and remove any old finish missed from stripping, I used my orbital sander with 220 grit sandpaper to lightly sand all parts of the dresser.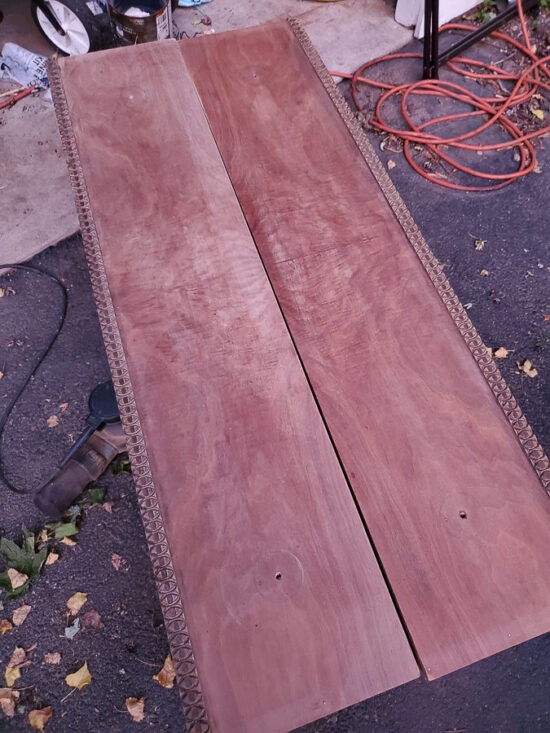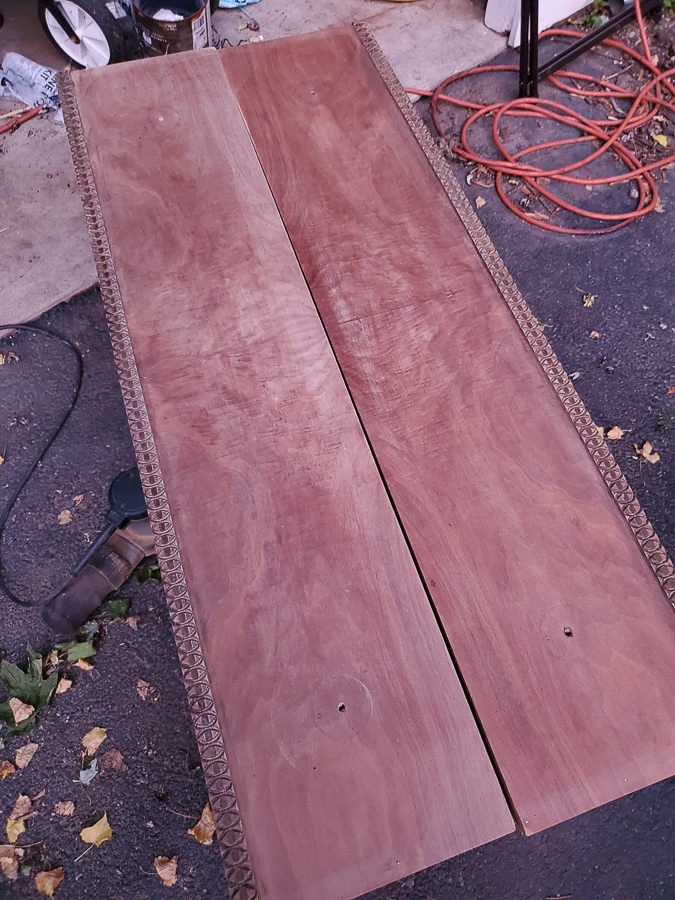 After sanding, the finish looked uniform and ready to be refinished!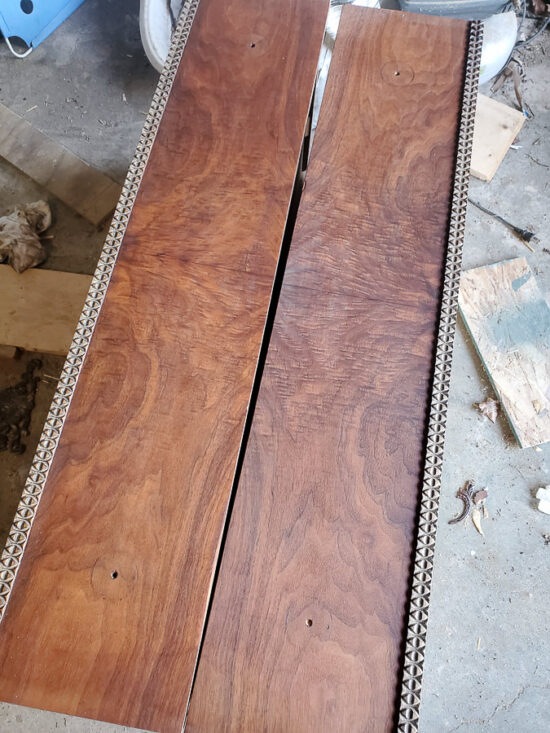 I chose to use Natural colored wood stain which only slightly darkened the wood. I could have also just skipped right to the top coat if I wanted to keep it a completely natural mahogany color.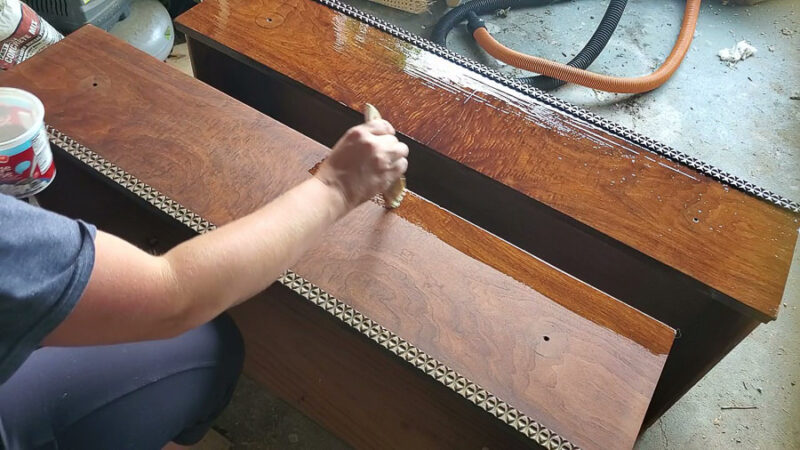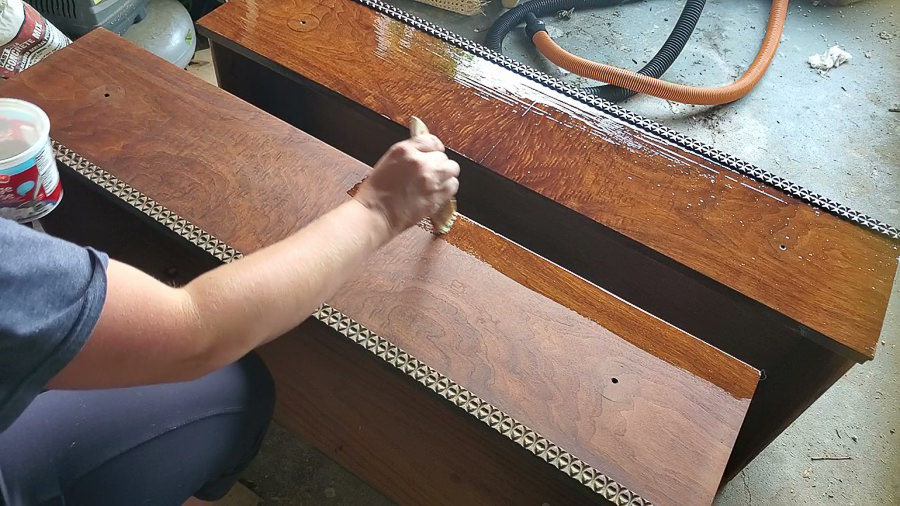 For the finish, I chose plain old oil-based polyurethane in satin finish. I am working on a full post comparing oil-based polyurethane and the newer water-based polyurethane finishes that brands have recently developed. They definitely give an entirely different finish. One thing to note for now, oil-based polyurethane will darken the finish. I knew this and purposely chose it to accentuate the wood grain.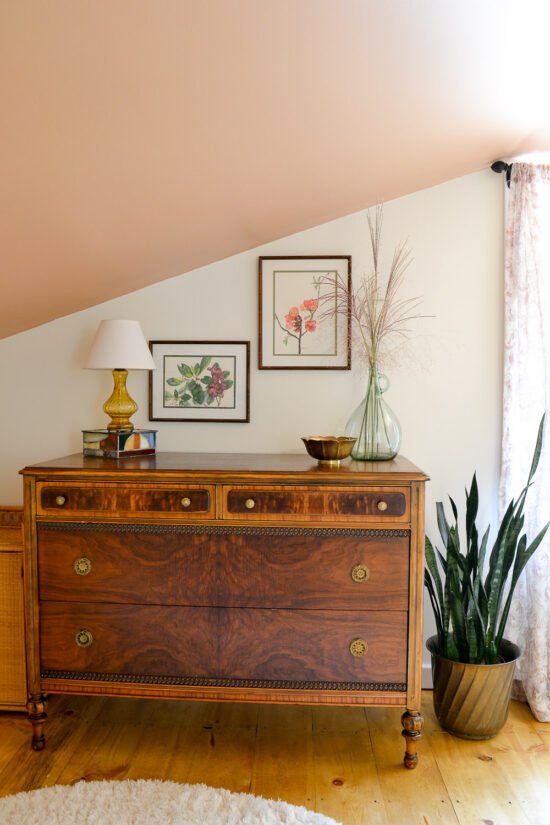 Can we just pause for a moment to check out that woodgrain?? The photo does not do this vintage beauty justice, because it's even more gorgeous in person.
Although the stripping process is slightly more time-consuming than painting, I think it's totally worth it to reveal the natural beauty of wood hiding behind gunky old finishes. Yes, she still would have looked pretty painted, but I am in love with the wood shining through on this one.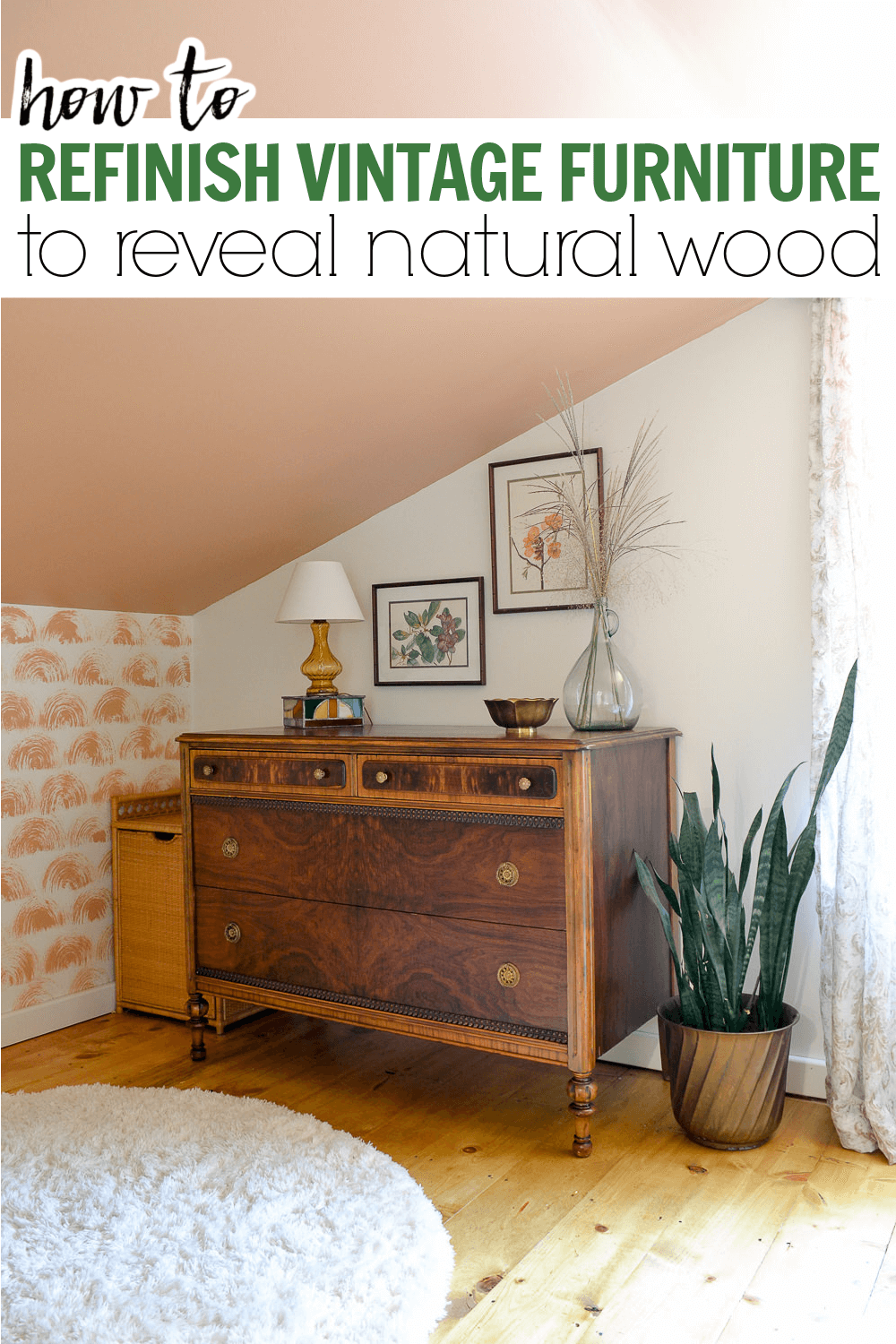 Love refinishing furniture? You might enjoy these posts:

Join the Refresh Living DIY & Upcycling Community
Join the subscriber list to receive one to two emails per month with updates from the blog. PLUS, you'll gain access to my printables and graphics library. Every new design I create will be added here, and you'll have free access - forever!