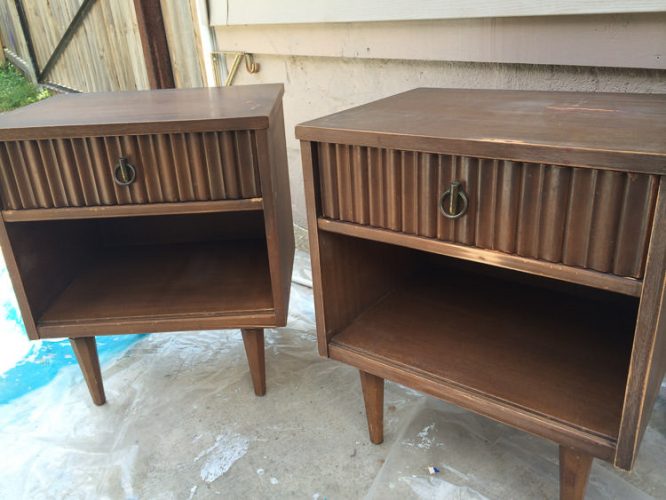 These nightstands forced me to step out of my comfort zone, but I'm sure happy that I did!  I picked these up at a flea market, and although I'm not usually drawn to MCM furniture, these little guys called out to me.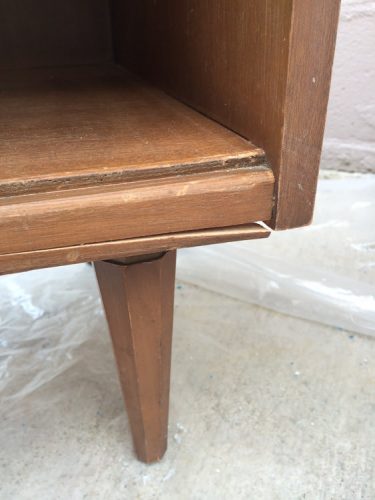 I had to do a little bit of repairs to one of the nightstands, as the wood on the bottom was splitting.  I just used wood glue and a clamp to put it back together.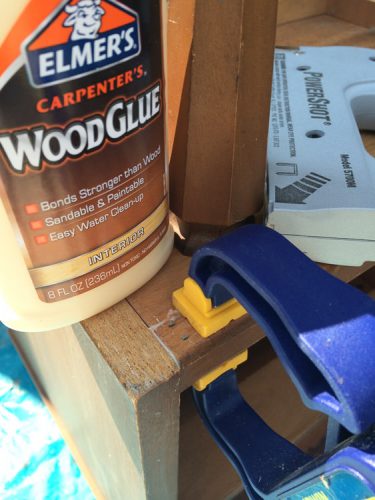 Because I was using latex, I sanded and primed them using Zinsser Cover Stain – High Hide primer.  I've found this type of primer to work really well on furniture.  It is oil-based, but it covers tannin bleeding well, which many other primers do not.  Oil based paint can be cleaned from brushes using mineral spirits or paint thinner.  If you get any on your hands (um, who doesn't?), here's a natural way to remove that oil based paint from your fingers!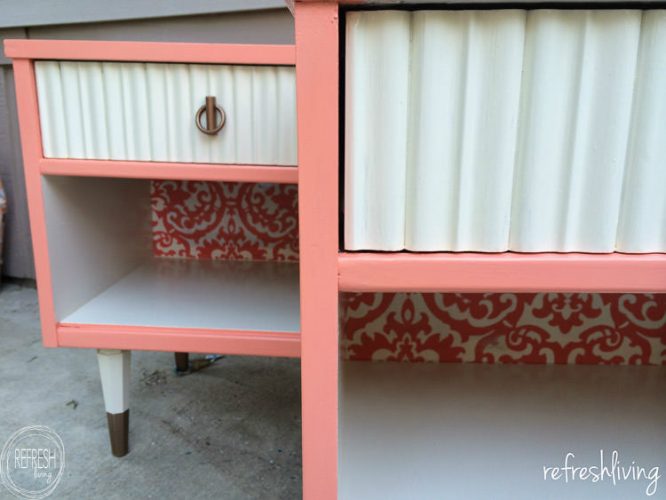 I painted the inside boxes and the drawer fronts in an off-white color to give the piece some contrast (and to highlight those awesome drawers).  I tried to mimic the MCM style of the furniture by using latex paint and a higher gloss of finish than I normally use.  I sealed everything with Polycrylic in a semi-gloss finish.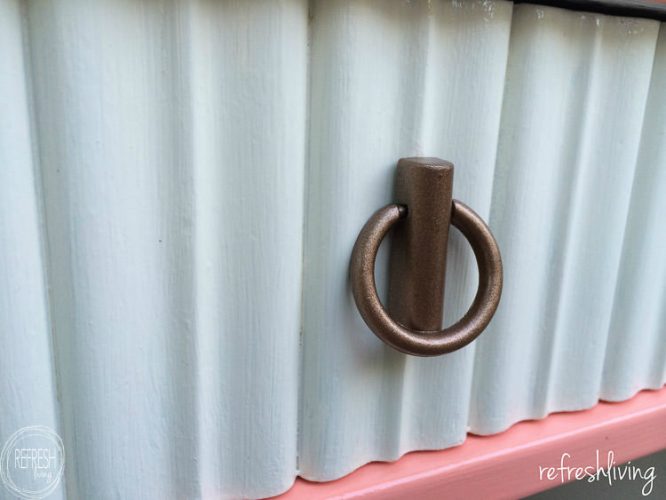 After giving a coat of spray paint in a metallic copper color to the original knobs, I looked at the long, skinny legs on this piece just calling to be "dipped" in the copper color as well.  I wrapped each leg with newspaper and painter's tape (I love Frog Tape!) and gave each leg a spray down in copper as well.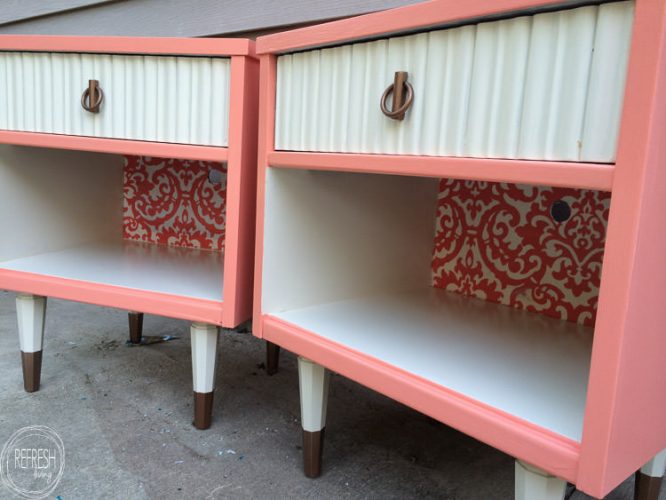 I had some fabric left over from the pillows I made for up at our cottage, and it matched perfectly.  I used Mod-Podge to glue and seal the fabric to the back panel of each nightstand.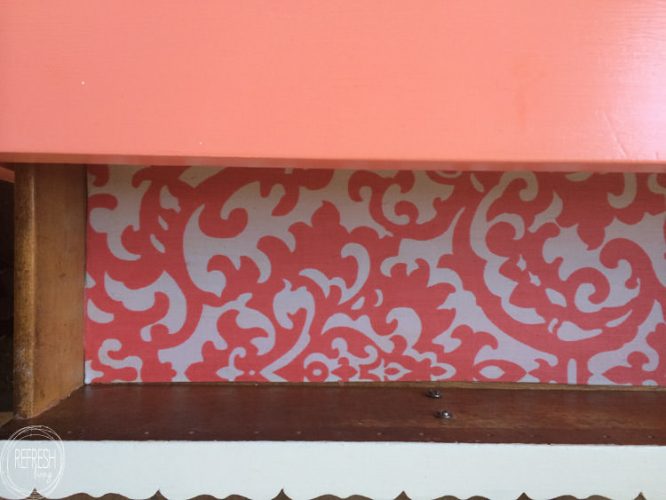 It's a good thing I don't love pink, because if I did, these would be staying at my house.  My husband secretly loves them too.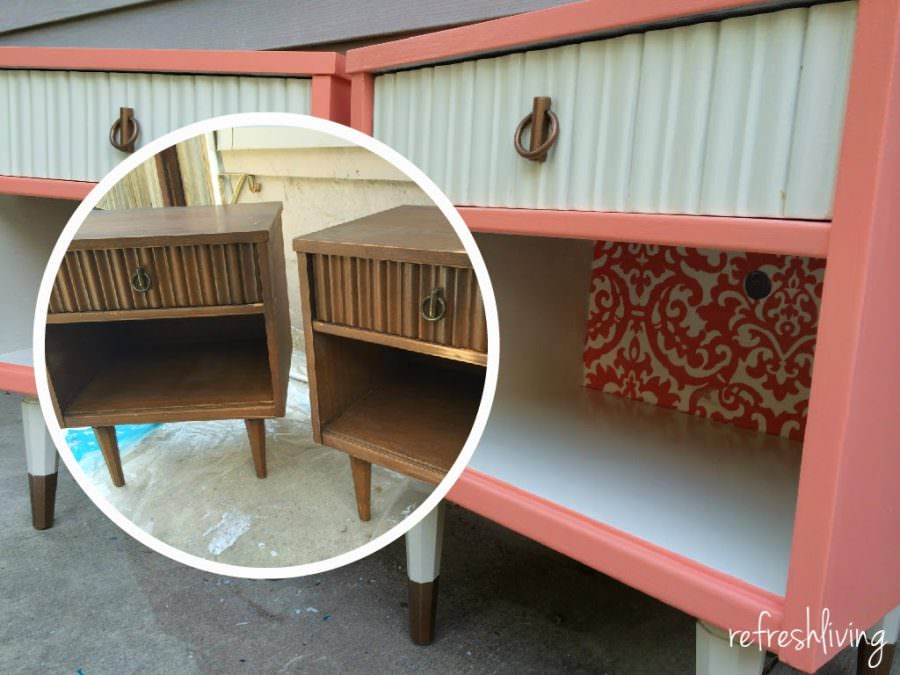 I love to paint furniture! You can see all my projects here: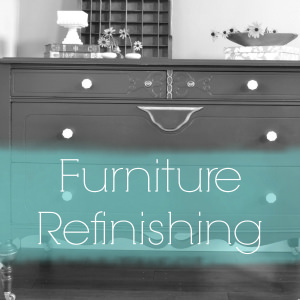 Join the Refresh Living DIY & Upcycling Community
Join the subscriber list to receive one to two emails per month with updates from the blog. PLUS, you'll gain access to my printables and graphics library. Every new design I create will be added here, and you'll have free access - forever!