Looking to mimic the look of wallpaper without spending a lot of money? This DIY painting technique is easy and gives the look of wallpaper; all you need is a paintbrush and wall paint!
I love the look of faux, hand painted wallpaper techniques I've seen floating around Pinterest and Instagram lately. They truly look like wallpaper, but instead of spending lots of money on wallpaper, you can use paint brushes or sponges to repeat a pattern that, once it's done, looks just like wallpaper.
Have you seen the price of wallpaper, by the way? I always think I want to give it a try in a room, and then I search for patterns I like, look over the price, and quickly change my mind.
So this DIY project resulted from my budget-friendly decorating tendencies, and some fun experimentation with a paintbrush.
l recorded the process and showed how to make DIY painted wallpaper which you can find by scrolling to the bottom of this post, or you can read through the steps right here.
Steps to Paint a Patterned Wall to Look Like Wallpaper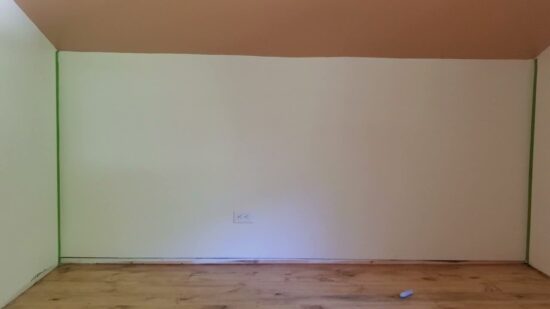 The first step is to use painter's tape to tape off any adjoining walls, ceiling, baseboard, or casing you do not want to accidentally get paint on. Because I painted our ceiling the same color as the pattern on the wall, I only needed to tape off the adjoining walls (and later the outlet cover as well).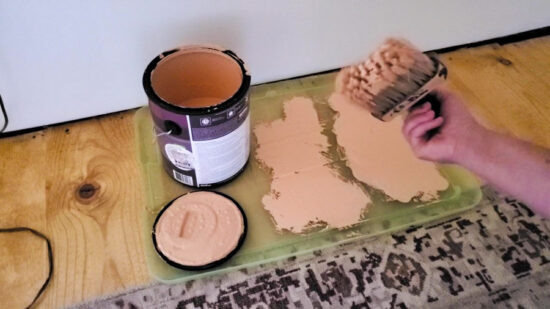 For this technique, and most patterned walls or stenciling, you'll want very little paint on your brush. I usually put a little bit of paint in a dish (or in this case, on the top of a plastic bin), dip my brush in slightly, and then dab off excess on a clean part of the lid or on a rag.
To make each arch, I found where I wanted the center of the arch to land, and then rotated the paintbrush to the left (not yet painting on the wall) as the starting point. Then, I painted the arch moving from left to right. Most arches only needed one pass of the brush, but if it was too light, I just went over it a second time.
When painting subsequent rows, I made a half arch for the first one, and then centered each new arch under the point where the two arches above it met. Once that center point was found, I rotated my brush (not putting paint on the wall yet), and then used this as the start of my arch that I painted from left to right. The video at the bottom of the post shows this a little bit more clearly than I'm able to explain in words.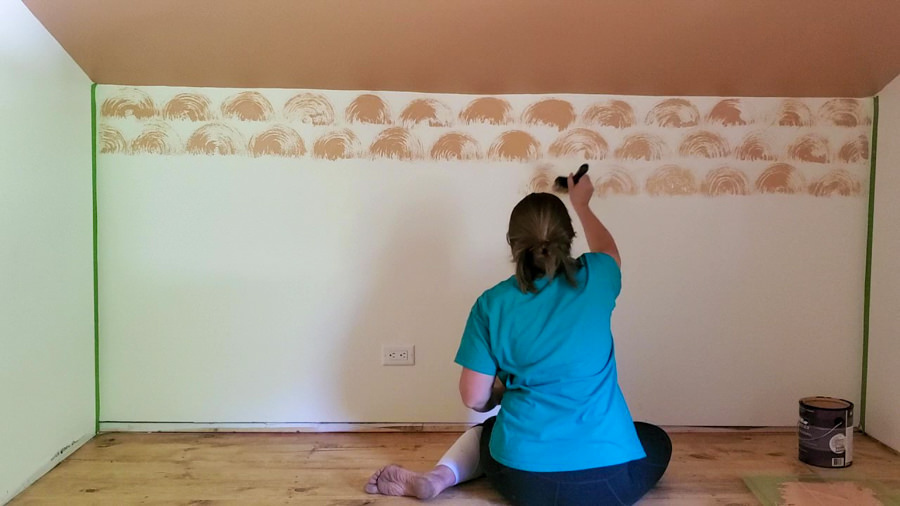 After getting the pattern motion down, it's a super fast process to work across the wall in rows.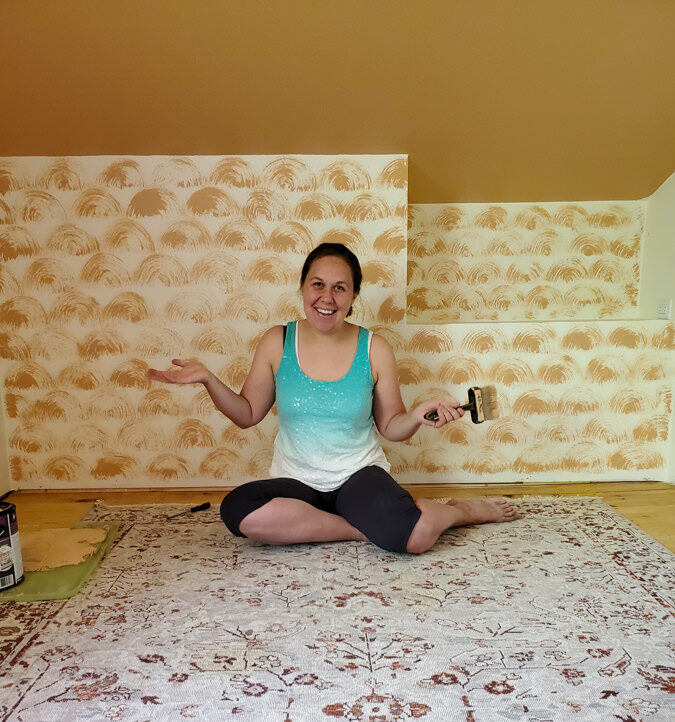 I actually had no idea how this was going to turn out when I started. I tried a little on a scrap piece of cardboard, but to see it finished on an entire wall gives it a different look. Considering it was free (since I used the same color as the ceiling – Behr Nairobi Dusk) and it didn't take much time at all, I think it was totally worth it.
Watch the video for a more detailed look at how to paint DIY wallpaper patterns: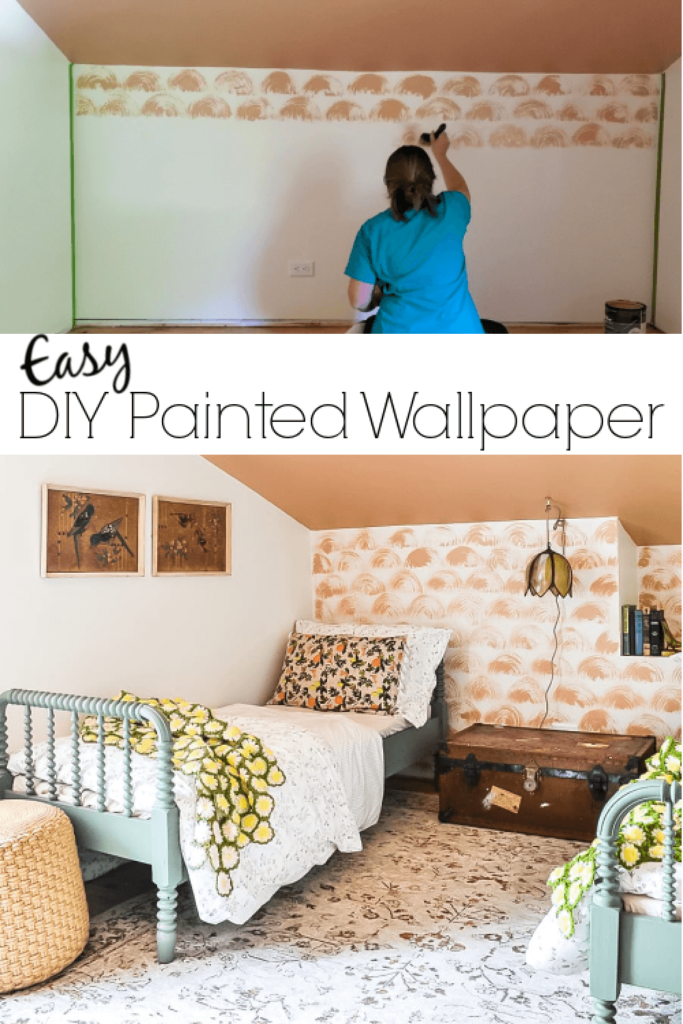 Join the Refresh Living DIY & Upcycling Community
Join the subscriber list to receive one to two emails per month with updates from the blog. PLUS, you'll gain access to my printables and graphics library. Every new design I create will be added here, and you'll have free access - forever!