Rustoleum milk paint for furniture is a newer type of paint found at most home improvement stores. Here's my honest review of how well it works and what you can expect to see in the finish. Includes how to paint with Rustoleum milk paint and the best finish for Rustoleum milk paint.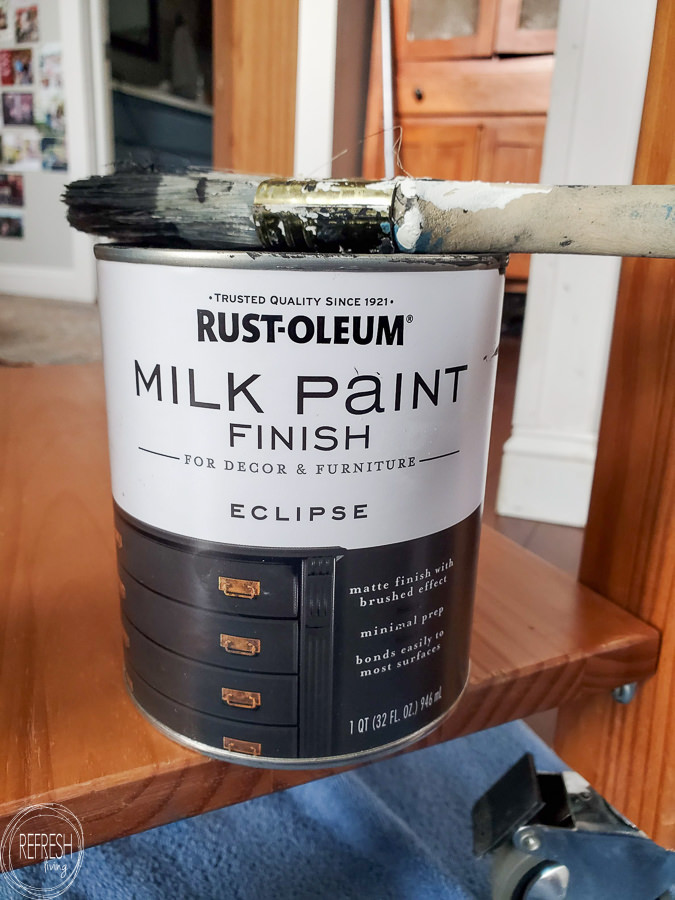 A few years ago, you could only find furniture paint at specialty paint stores from specialty companies. But now, large paint companies have joined the furniture painting game and created a lot of different formulas of paint that is easy to use on furniture. The good thing about this is that these paints are much cheaper than specialty paints, they finish very similarly, and you can pick up a can when you run to the home improvement store! (I know they carry this paint at Menards, and I believe I saw it at Lowes within the last year as well.)
And, of course, they also carry all of the colors of Rustoleum Milk Paint at Amazon. Here are a few of the colors:
I've used this paint on two different projects so I wanted to share my thoughts on it and tricks for using it successfully.
If you'd prefer to watch instead of read, scroll down to the bottom of this post to see this paint in action.
Is this paint really milk paint?
Although this paint is called "Milk Paint", it's not actually true milk paint. Milk paint is made from milk casein and it's sold in powder form that you add water to to make the paint. Rustoleum milk paint is just a paint blend that is made to give a similar finish to milk paint. The finish of milk paint gives a soft, smooth, almost suede like feel, which this paint mimics. True milk paint can chip over time if it's applied over a finished surface, but Rustoleum Milk Paint will not do this. It adheres well if the surface is sanded lightly before painting.
You can find a TON of information about true milk paint (and a bunch of other furniture paints like chalk paint, acrylic paint and alkyd paint) in this massive post with everything you need to know about different types of furniture paint and the best paint for furniture.
Prepare Furniture Before Painting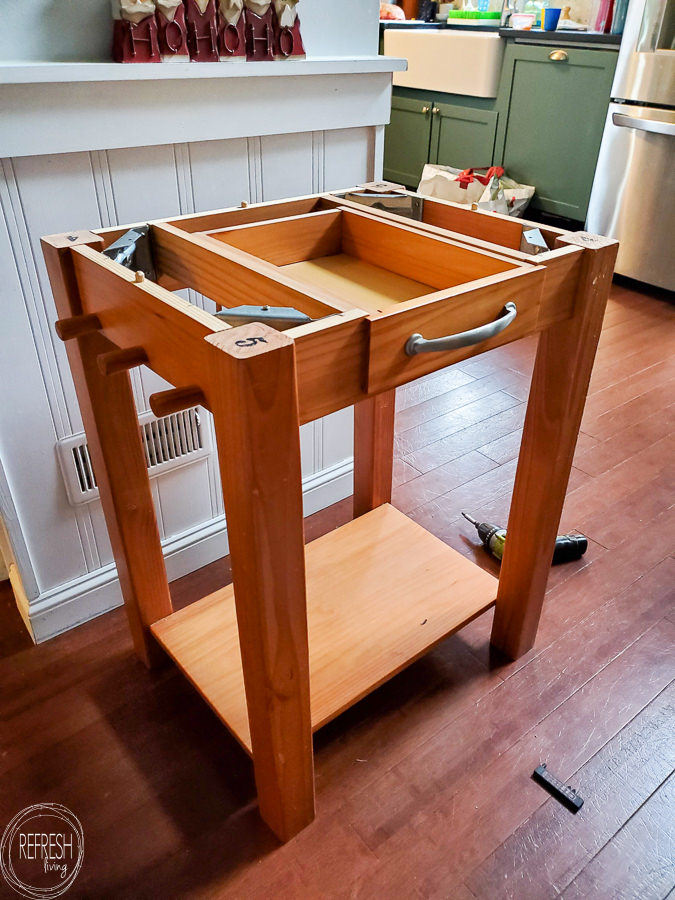 Whenever I'm painting over a previously finished or painted surface, I always (always) lightly sand before painting. If the surface is very glossy, laminate, or in bad shape with stains, I also prime the piece as well.
This rolling kitchen cart was finished wood, so I sanded it with 150 grit sandpaper to give it some grit. This paint seemed to adhere pretty well, so a light hand sanding is all you really need to do to scuff up the surface to ensure proper adhesion.
Paint Furniture with Milk Paint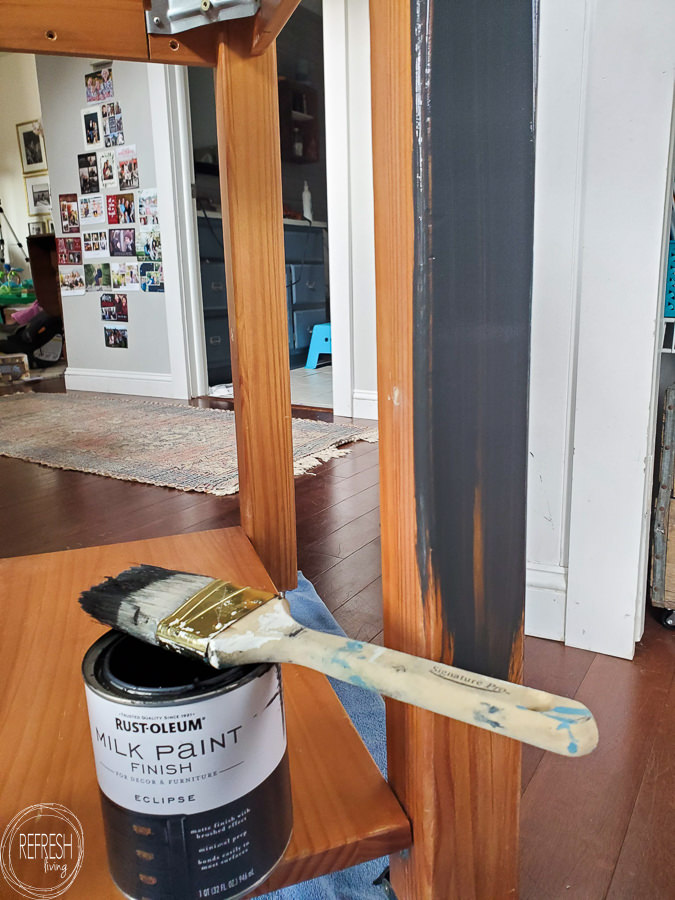 This paint feels a little different than most types of furniture paint when I'm applying it. It goes on in a very thin layer and shows brush marks quite a bit (especially in the first coat).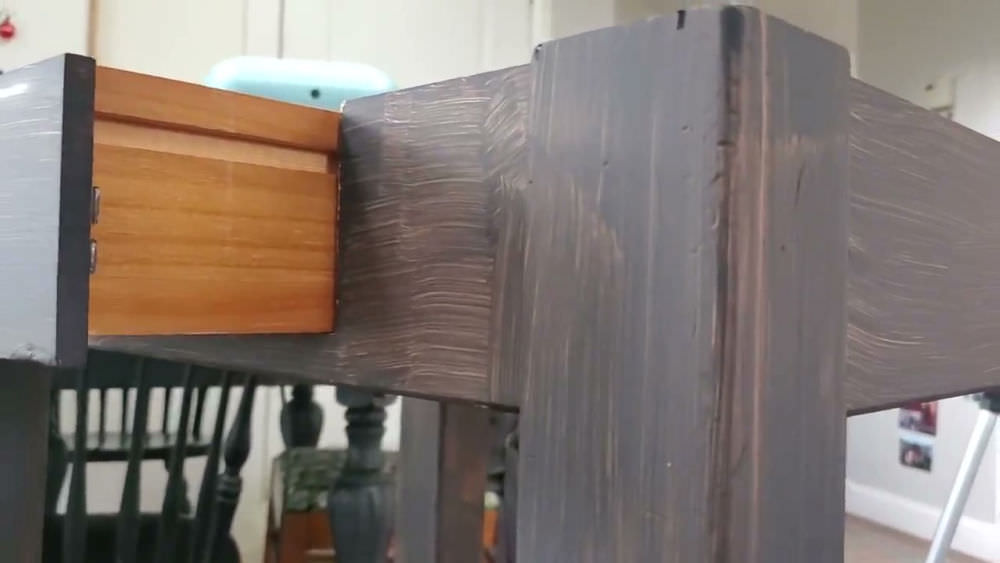 I was honestly really nervous the first time I used this paint after the first coat. It looked streaky and did not seem to cover well for a first coat. One thing I've learned about this paint is that is definitely takes three (two is you're lucky and painting over a really close color) coats to give it a nice finish.
This cart ended up needing three coats before I was ready to finish it with a topcoat. By the third coat, the paint covered well and left a smooth finish that had a little bit of depth. I really love how the finish turned out after that third coat!
Finishing Furniture Painted with Milk Paint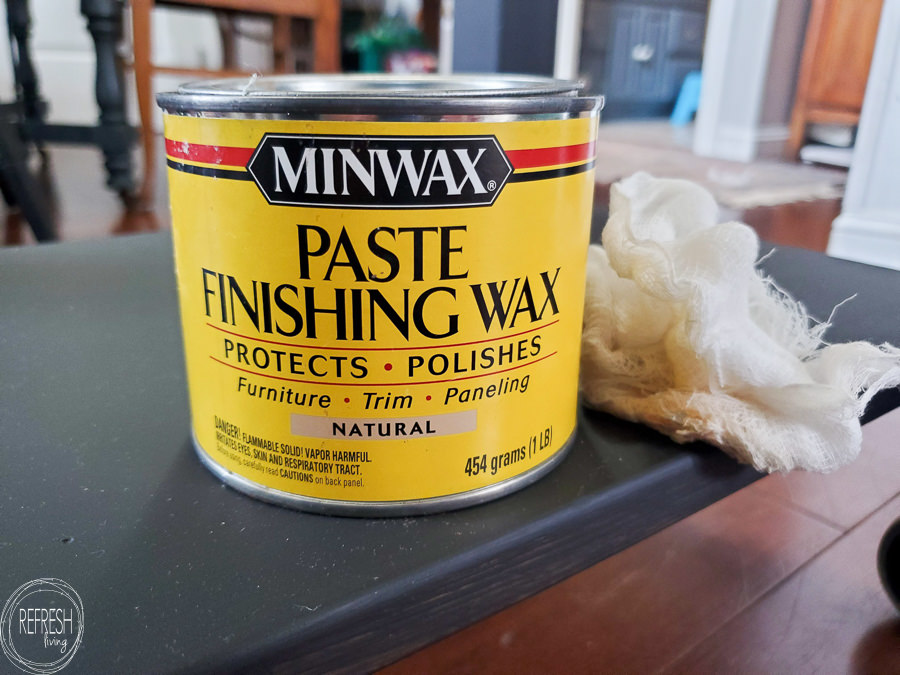 My favorite finish to use over milk paint (both real milk paint and this type of milk paint) is furniture wax. It gives a very low shine but with variation and depth. I think it compliments the milk paint finish really nicely and feels sort of silky to the touch. If can also be easily wiped down (as long as you don't rub it really hard) which is important for a kitchen island.
In the video tutorial at the bottom of this post, I share all my tips for using furniture finishing wax.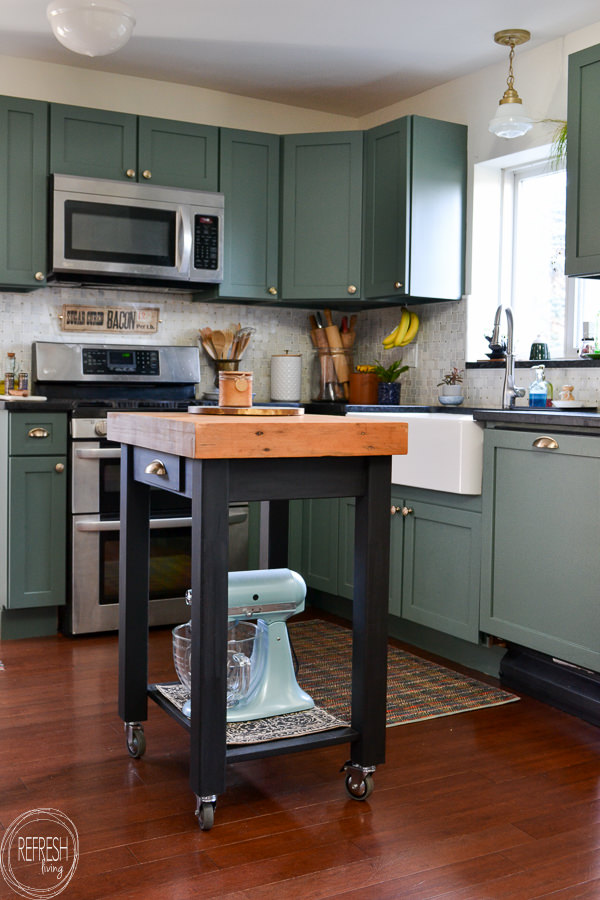 As you can see, I added a thick butcher block top (cut down from a slab I found a garage sale a few years back) and it's the perfect (tiny) size to fit in our small kitchen.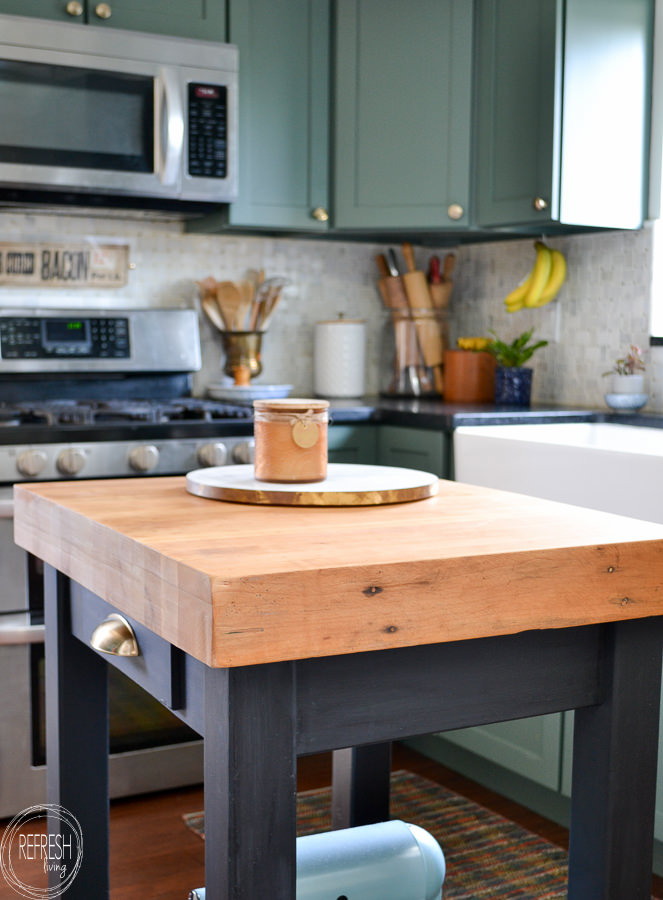 Video Tutorial: Review of Rustoleum Milk Paint
Here's another project I painted with Rustoleum Milk Paint
TONS More Furniture Refinishing Goodness Below:

Join the Refresh Living DIY & Upcycling Community
Join the subscriber list to receive one to two emails per month with updates from the blog. PLUS, you'll gain access to my printables and graphics library. Every new design I create will be added here, and you'll have free access - forever!