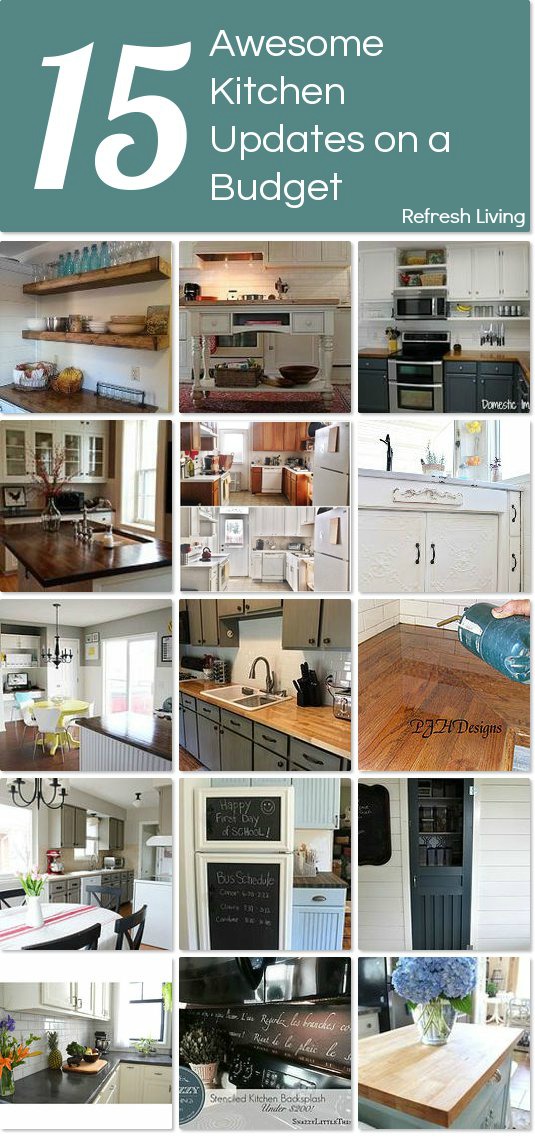 I'm sure you've heard about Hometalk, right?  It's a home and garden website that not only allows you to search and follow tons of amazing posts for updating, renovating, and decorating your home, but you can also post questions about projects of your own and people will chime in with awesome ideas.
You should check it out.
And while you're there, I'd love for you to follow me.  🙂  Thanks!
The folks over at Hometalk asked me to curate a board on cheap updates for your kitchen, which sounded like a perfect idea to me, because if you've read any of my other posts, you know I am all about a creative, cheap project.
Here's my post on our $500 remodel in our little cottage kitchen that started it all.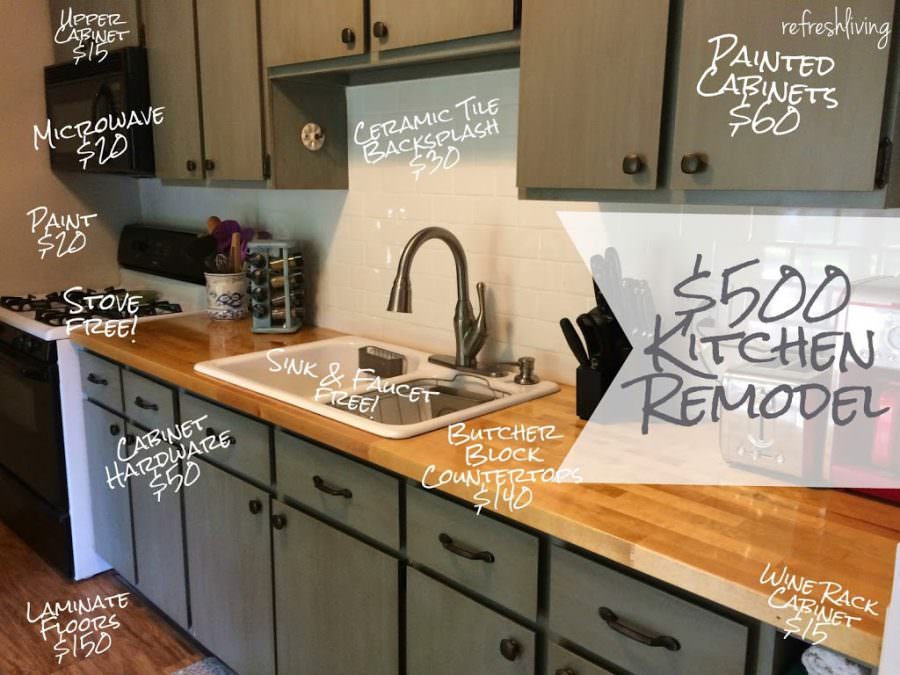 Here are a few other full kitchen updates that are beautiful, but budget friendly!  (Please click on the image to visit the post.)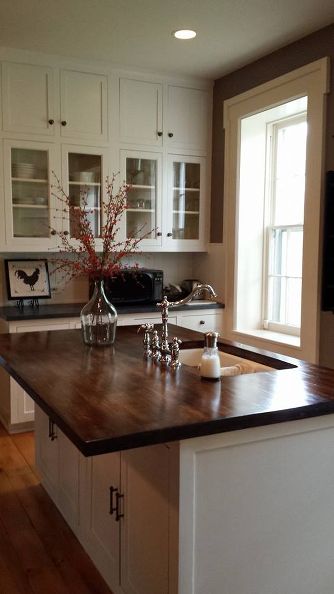 Sometimes, you don't need to redo the whole kitchen, one change can make a huge difference!  Check out these cheap and easy updates to refresh your kitchen space.
$20 for these gorgeous floating shelves?  Yes, please!
Swap out that builder grade pantry door with a custom built DIY screen door.
Old fridge?  Update it with chalkboard panels.
Update older cabinets with painted tin panels.  So clever.
Stenciling your "backsplash" will definitely save you money over tiling!
Build your own kitchen island…
…or update an old one.
Finally, the counter top.  You can make your own "concrete" counter top,
or make a faux butcher block counter top with wood flooring!
It's amazing how much can change in a room, with simple, DIY fixes!
Like what you see?  I'd love for you to follow along!
Send us some love with a like on Facebook, check out inspiring projects on Pinterest, follow along on Bloglovin', or have posts delivered to your inbox once a week. [mc4wp_form]
Join the Refresh Living DIY & Upcycling Community
Join the subscriber list to receive one to two emails per month with updates from the blog. PLUS, you'll gain access to my printables and graphics library. Every new design I create will be added here, and you'll have free access - forever!