I am so excited to kick off the holiday season this year.  Last year, my daughter was born on Christmas Eve, so needless to say, we spent most of Christmas in the hospital, and once we got home, Christmas was virtually over and I felt as if I had completely missed my favorite holiday of the year!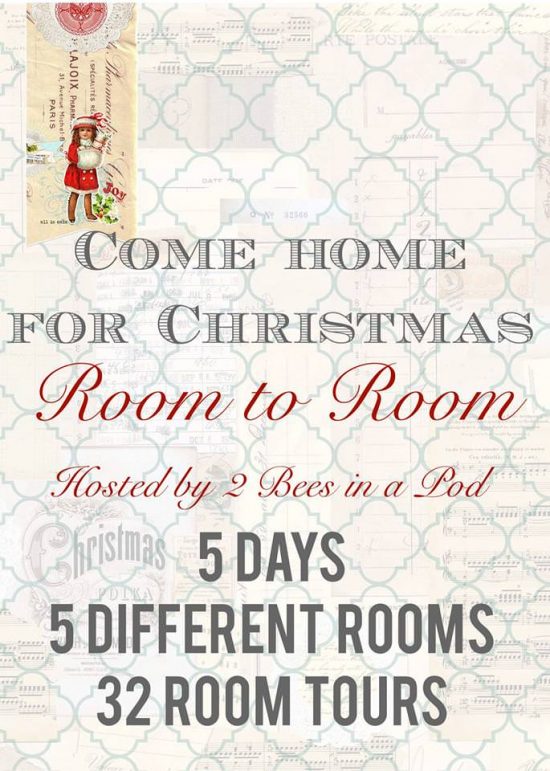 This year, the Christmas songs started playing on the radio in the car on the first day of November, and I made sure to start decorating not long after.  I'm so excited to be a part of the Come Home for Christmas series, hosted by Vicki and Jenn from 2 Bees in a Pod, to share my dining room with you.  If you're looking for some Christmas decorating inspiration, for any room in your home, you've turned to the right place!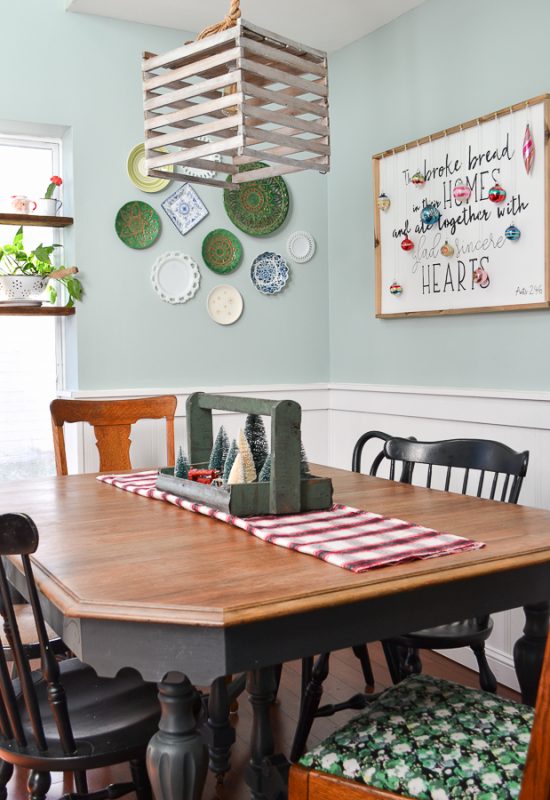 Our dining room is actually not a formal dining room, or really a room at all.  It's essentially just an eat in kitchen area.  Thankfully, it's a large enough area to fit a table that seats six, which is plenty for our family.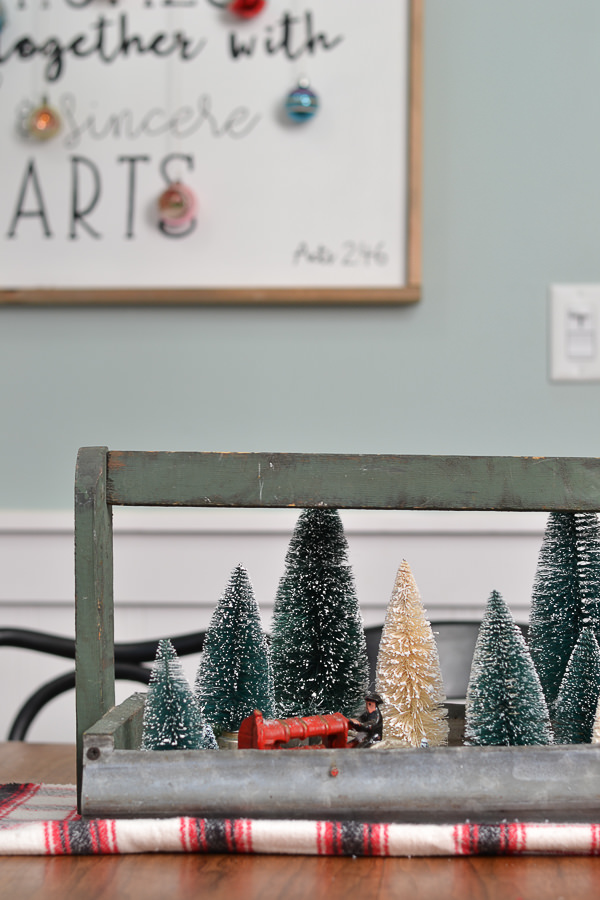 Because of this, I rarely set the table in a full tablescape.  Let's be honest, with a 5 year old, 3 year old, and 1 year old eating at that table 3+ times per day, it would be a nightmare.  Instead, I love to change out the centerpiece for different holidays, and find ways to decorate around the rest of the room.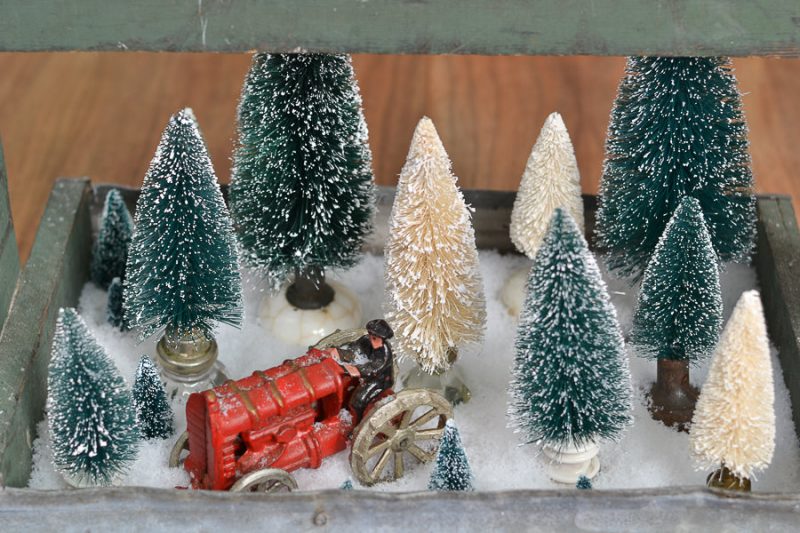 I put my bottle brush trees in vintage doorknobs last year and loved it.  I think every year I put out bottle brush trees, they'll be set in doorknobs from here on out.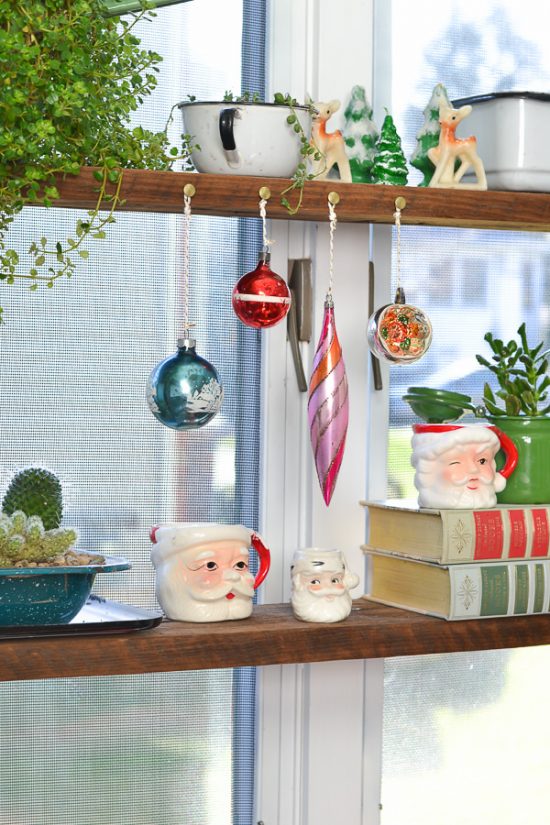 The window shelves were so fun to decorate with my vintage estate sale finds.  I've been picking up these santa mugs every time I see them at a sale.  I also love the candle figurines, too.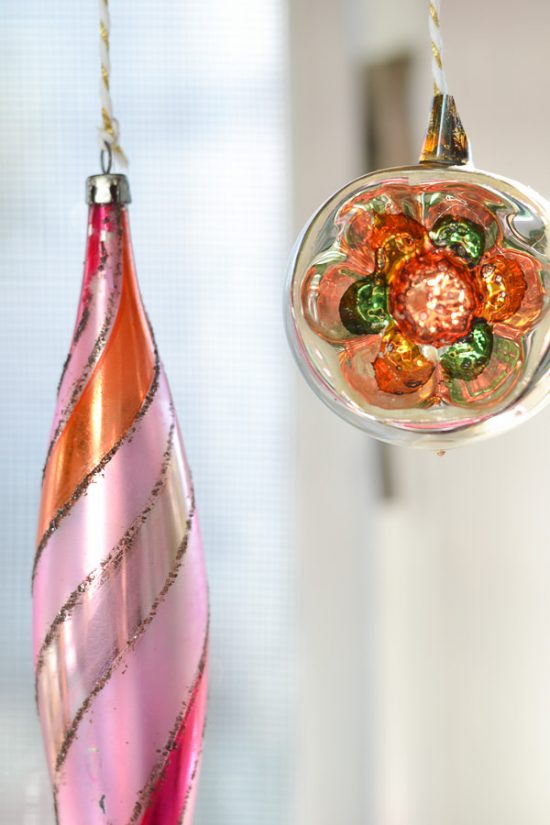 I think vintage ornaments speak for themselves.  They are SO pretty!  This was the first year I started picking them up at estate sales, but I'm pretty certain they are going to become my new collection obsession.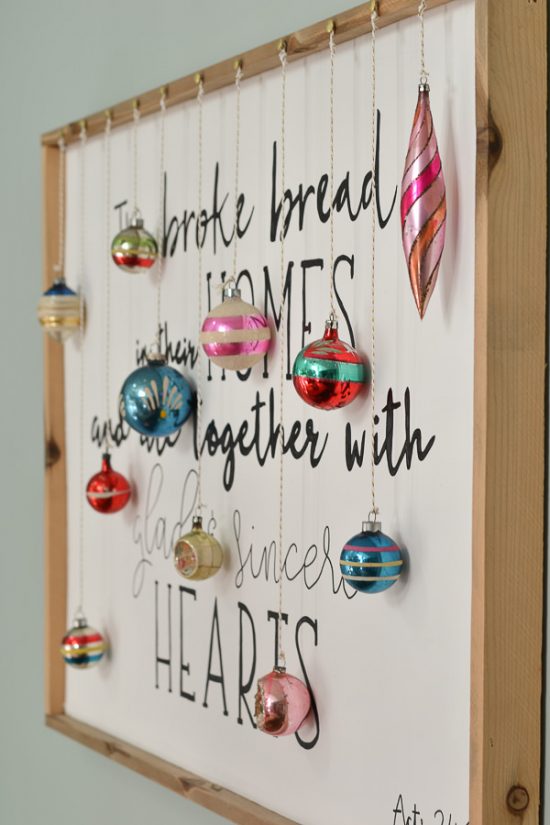 I'm too lazy to change out large signs and artwork in my home, so I just updated this sign (here's how I made it) for Christmas by hanging ornaments right from the frame.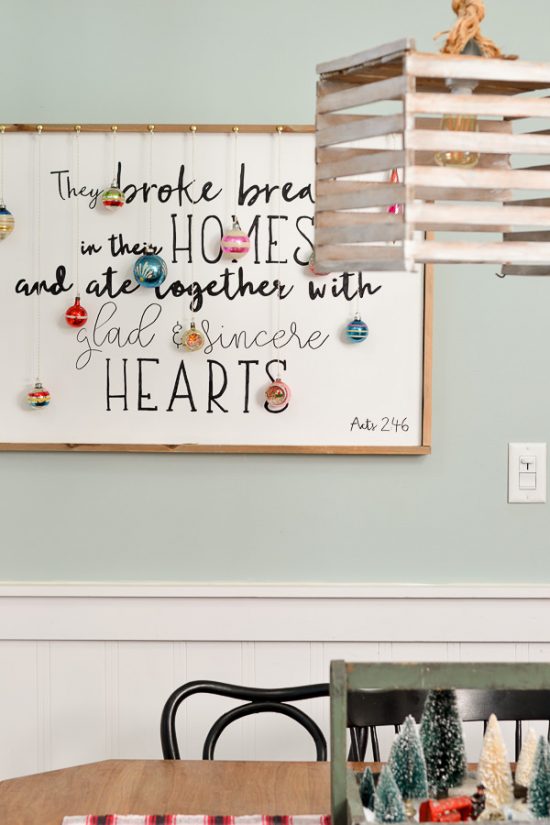 It's all quite simple, but works well for our family, and our space!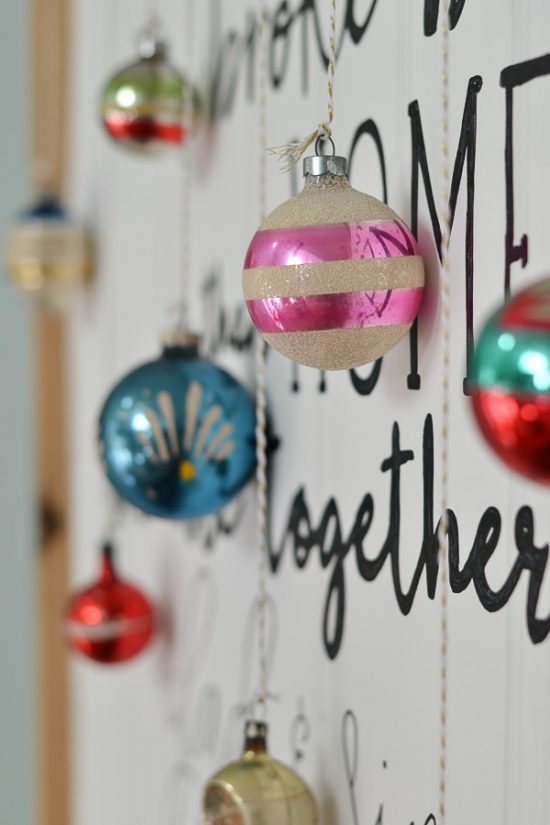 Seriously – I love these little guys!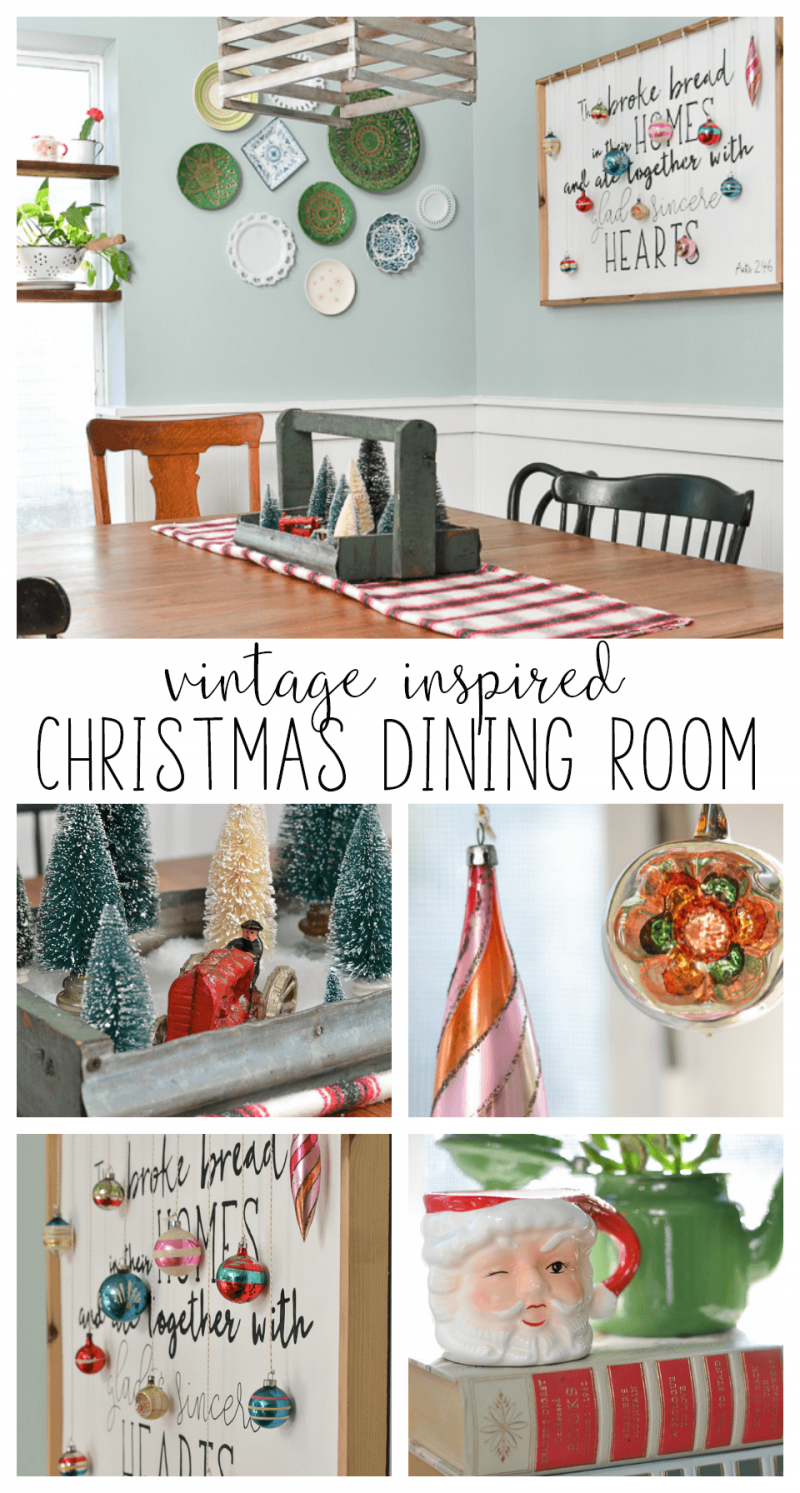 Head on over to check out all the other beautifully decorated rooms – all ready for Christmas!
MONDAY
TUESDAY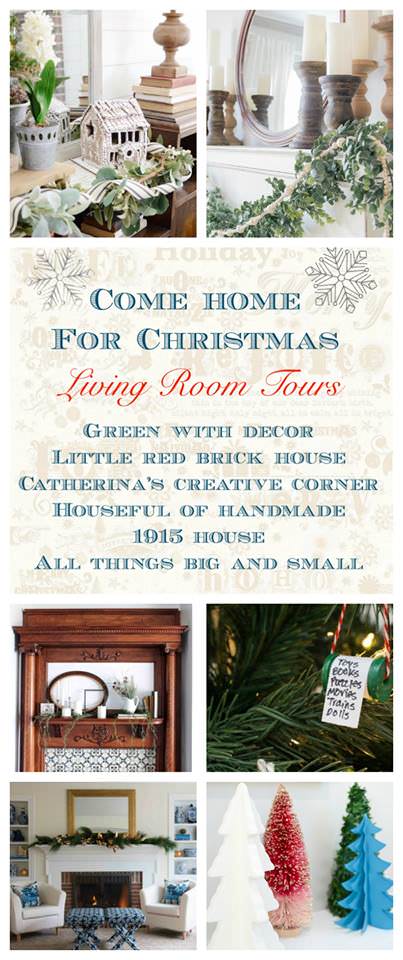 Wednesday

Thursday
Friday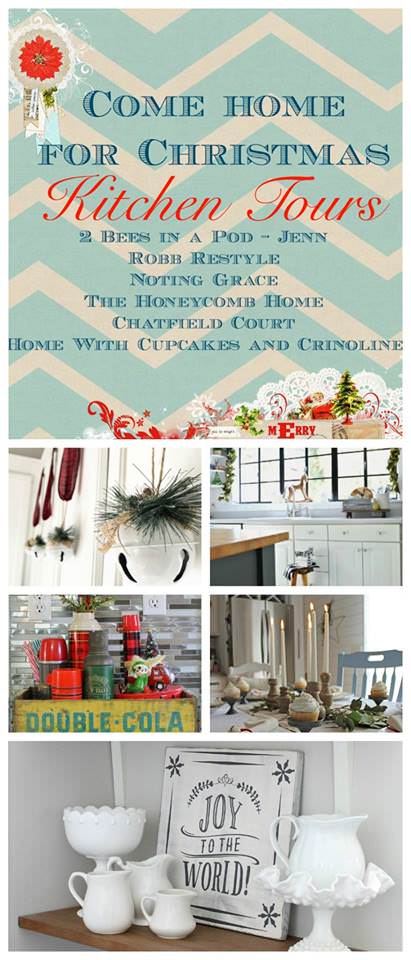 Home with Cupcakes and Crinoline
Like what you see? I'd love for you to follow along!

Join the Refresh Living DIY & Upcycling Community
Join the subscriber list to receive one to two emails per month with updates from the blog. PLUS, you'll gain access to my printables and graphics library. Every new design I create will be added here, and you'll have free access - forever!