Welcome, come on in!  My family has owned this house for 23 years.  I have only fond childhood memories of this place and I am proud to keep it in the family and now call it my own.  I am also chomping at the bit to start giving it a much-needed facelift.
Ok, let's cut to the chase and give you a tour of the this quaint, 2 bedroom, 1 1/2 bath, 1970s ranch situated on a small lake in south eastern Wisconsin.  For those of you that know Wisconsin, it's Lake Como.  For those of you that know Wisconsin, but not that well, it's the lake between Lake Geneva and Lake Delavan.
Here's a quick view of the lake from the front window.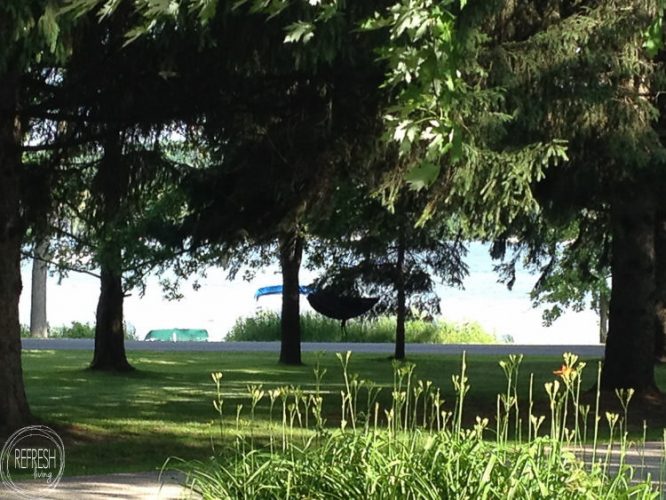 Beware: this will be the prettiest view you get for the rest of this post.  Let's head inside…
The front door opens up into the living room, and the kitchen is right next to it.  This picture actually was taken after we removed a row of lower and upper cabinets that separated the kitchen from the living room and painted some of the paneling in the living room.  So picture it even worse than it looks in the pics.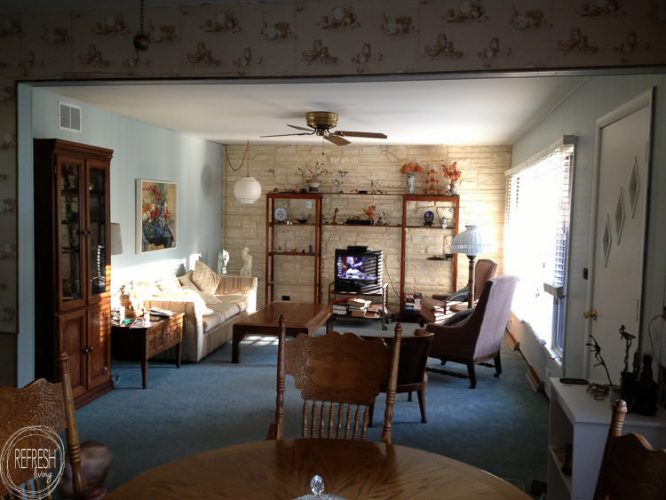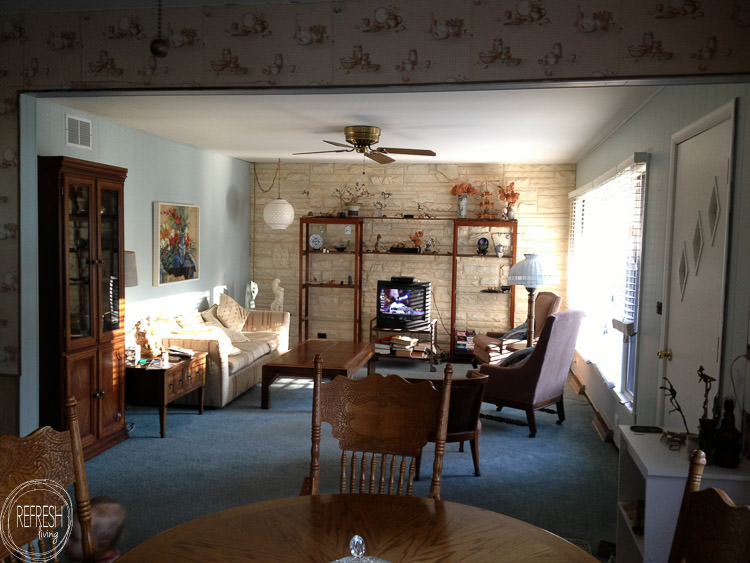 Oh wait, I found an even old picture of the room.  That's me and my sisters, circa 1990.  You can see the counter and microwave in the forefront of the picture that is now gone.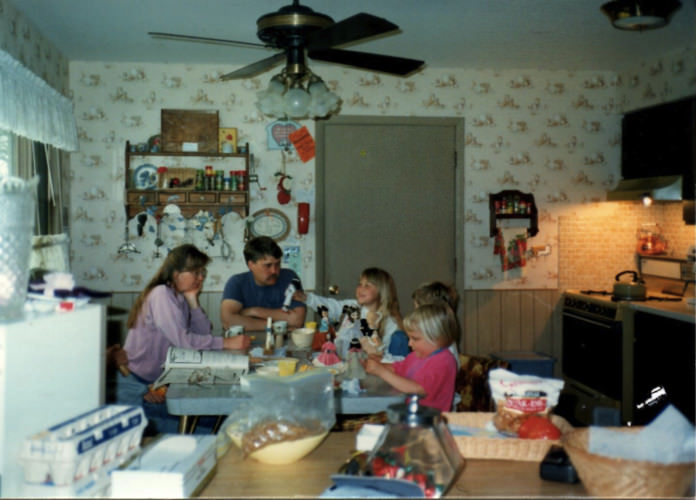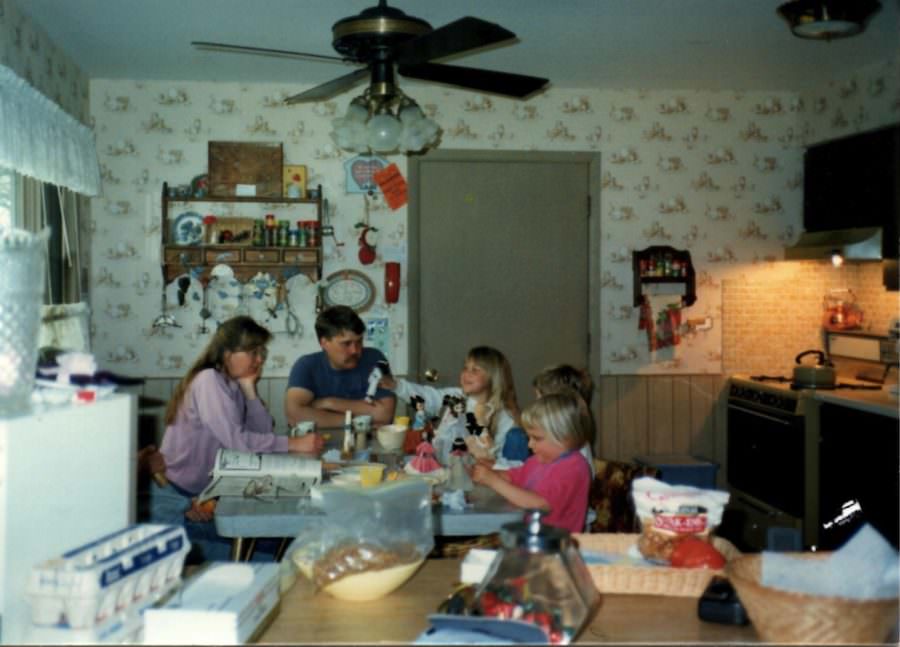 I have a lot of inexpensive plans for the kitchen, but most importantly, it must change.  I enjoy cooking too much for it to be ruined by gold speckled countertops and teapot wallpaper.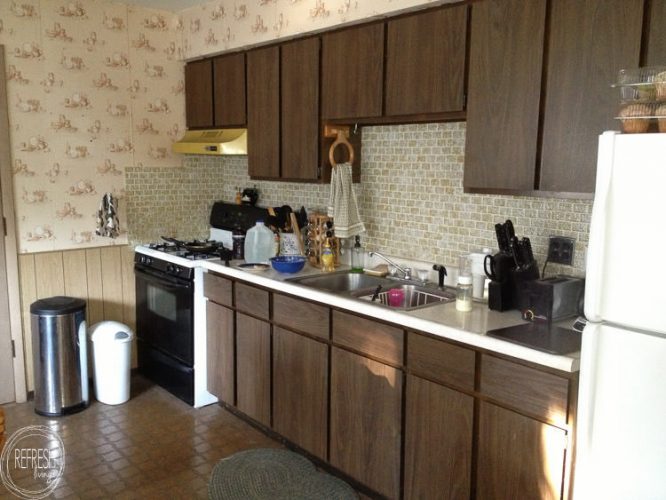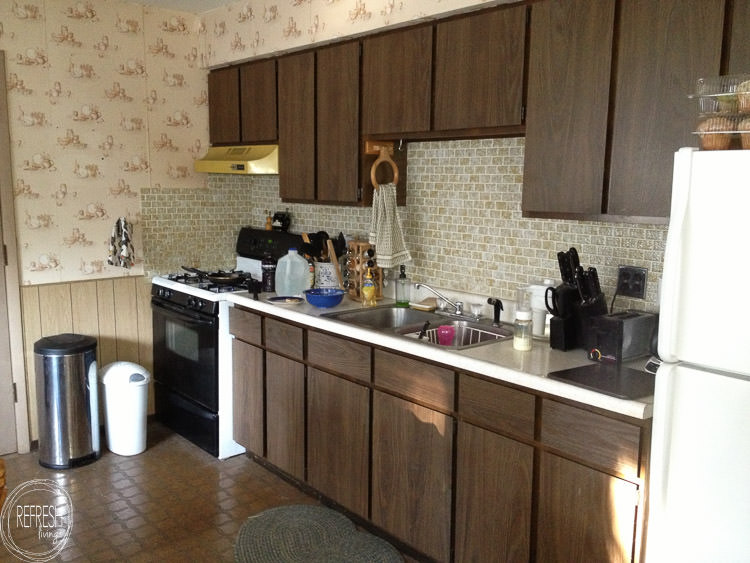 The bedrooms should be a simple fix.  Paint over the paneling and new trim.  Oh, we are planning to put laminate floors throughout to cover up the what type of flooring is this, anyway? tiles that run throughout the entire house.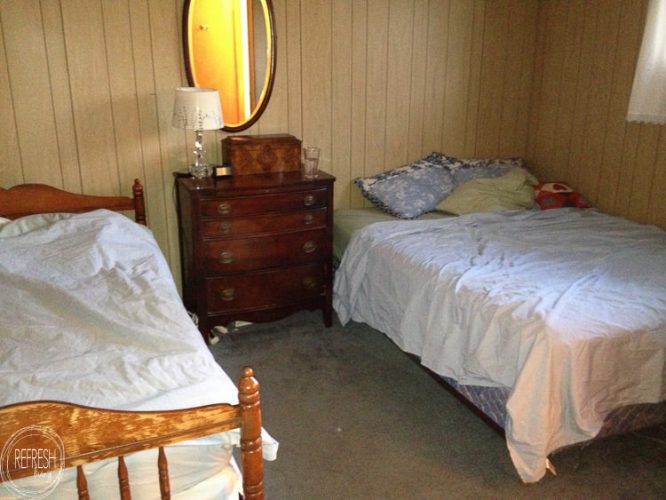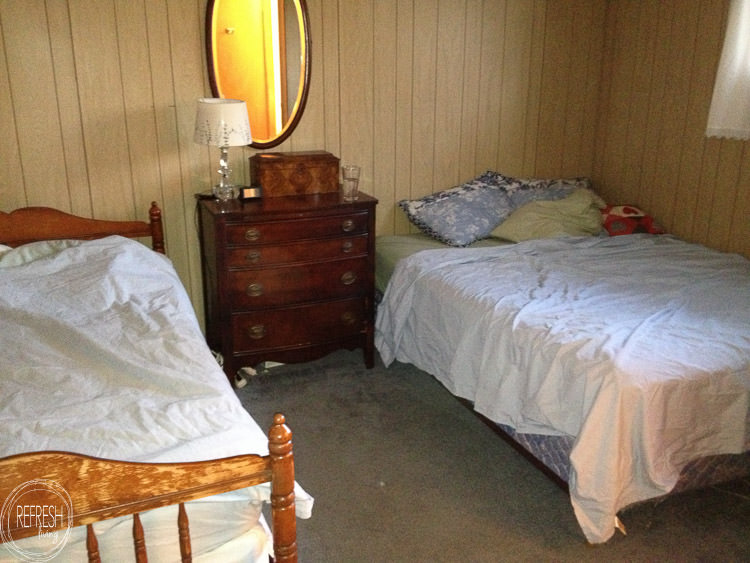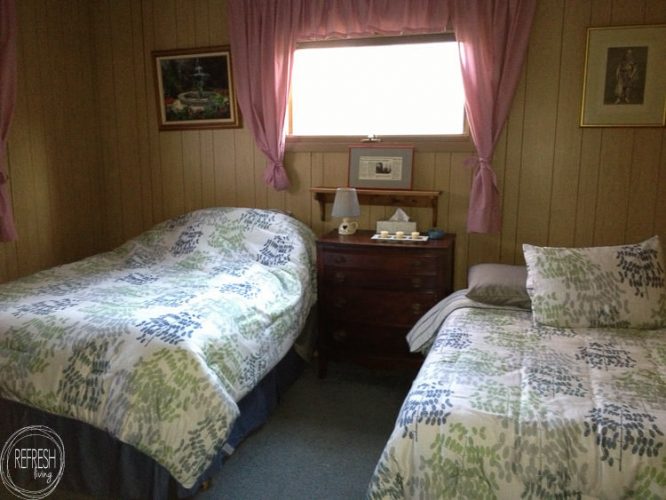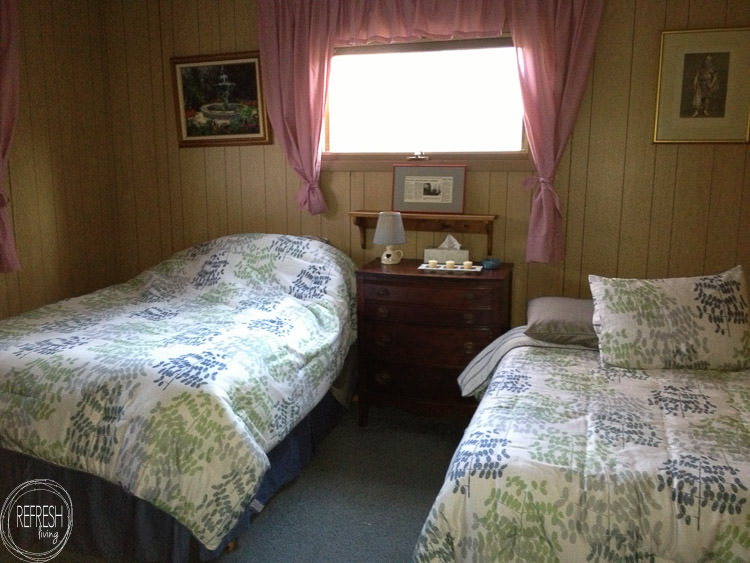 The bathrooms will need more work.  To keep the budget down, in one of the bathrooms we plan to use all the old fixtures and the leftover slate tile that we installed in our master bath renovation at our house.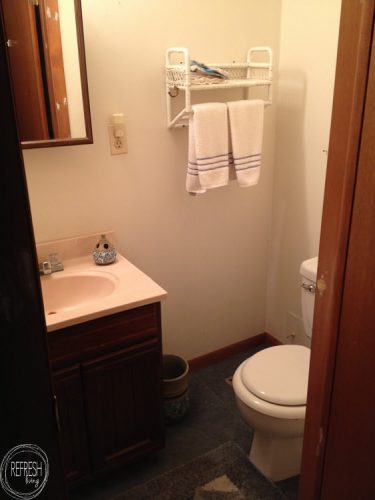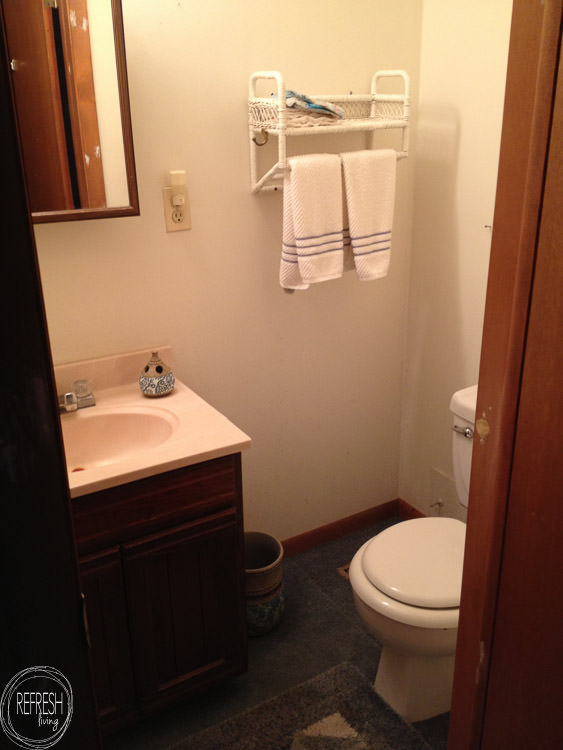 In the other bathroom, we'll keep the shower that is already there, and then re-tile the floor, remove the flower wallpaper, paint, and make a new vanity.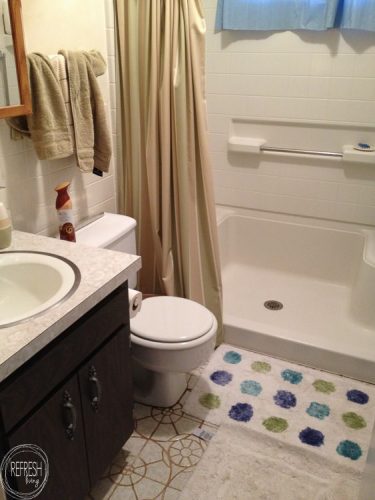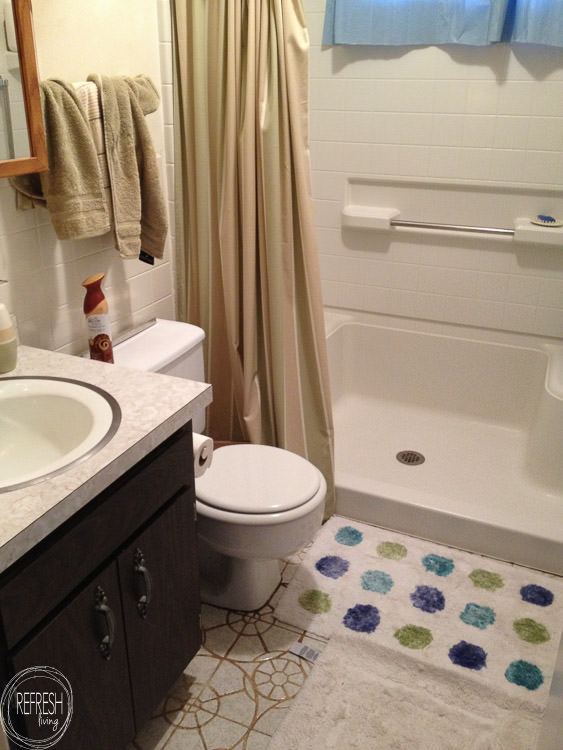 Join the Refresh Living DIY & Upcycling Community
Join the subscriber list to receive one to two emails per month with updates from the blog. PLUS, you'll gain access to my printables and graphics library. Every new design I create will be added here, and you'll have free access - forever!