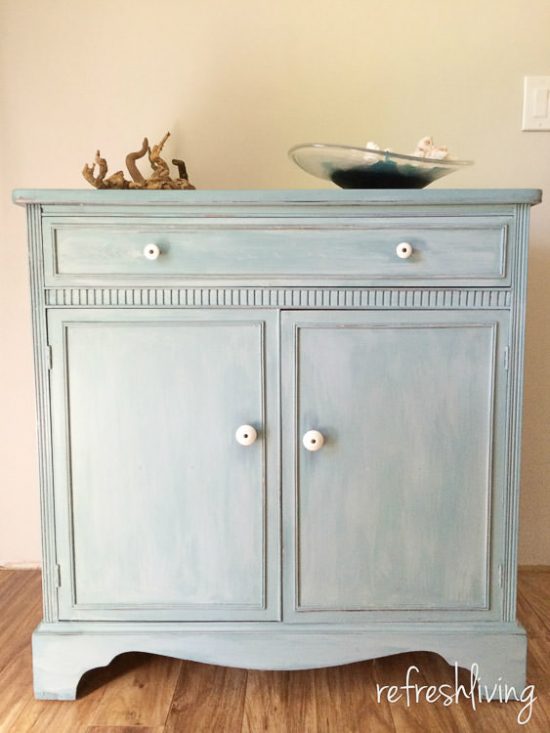 I've only used Miss Mustard Seed Milk Paint a couple of times, but I am in love!  I am having so much fun exploring different techniques and the finishes they create.  Here's the latest update to a tired game cabinet up at our cottage.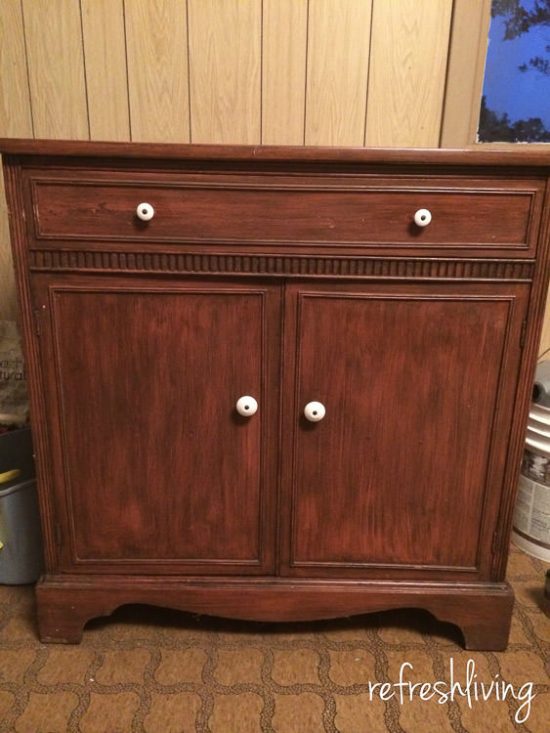 This piece had been previously refinished in an earlier life.  (I would place money on the fact that my grandpa picked it up from a garage sale, most likely already painted.) It had been painted in a faux wood finish, with the goal of creating a cherry-wood color (or it looked as if that was the goal).  You can see the wood plugs that were used to fill the old hardware holes and the knobs were just a little uneven.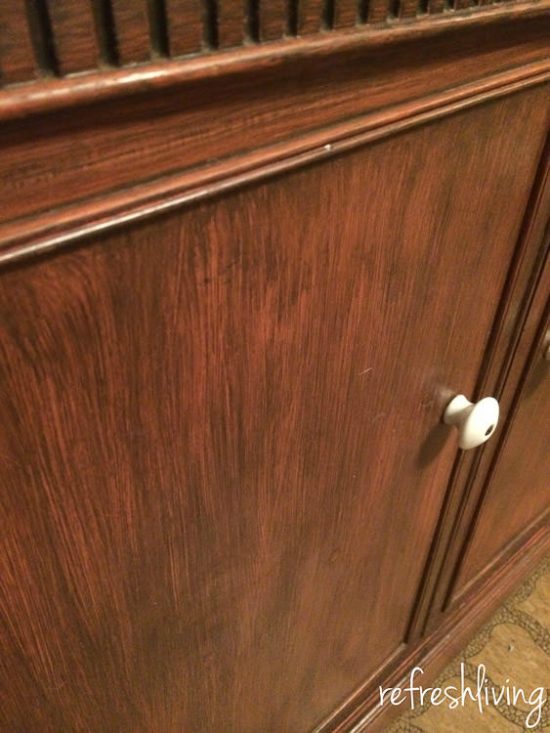 I actually didn't bother to try to feather in the plug marks with wood filler, nor did I even fix the uneven knobs.  (How lazy is that??  I'm going to write it off as busy rather than lazy.  There's still a lot to do up there, and I just couldn't justify spending too much time on this project during our last visit.  Please don't judge.)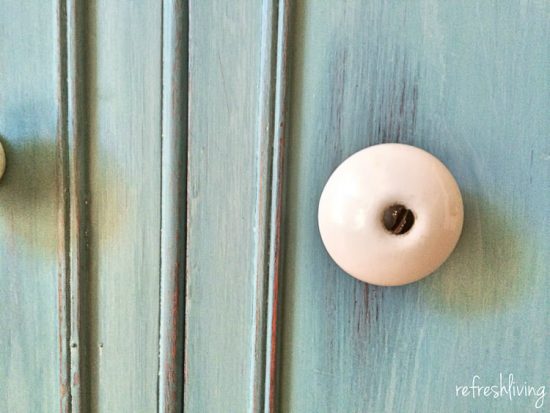 I painted her with a mix of two parts French Enamel and one part Luckett's Green.  I'm a big fan of the color – perfect for a little lake house cottage!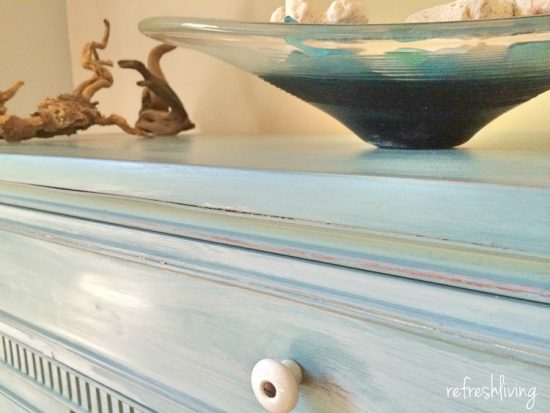 I used the last part of the paint (there was maybe about two tablespoons leftover) and then added a little bit of Ironstone and water to create a wash.  It just lightened it up a bit and gave it a little extra depth.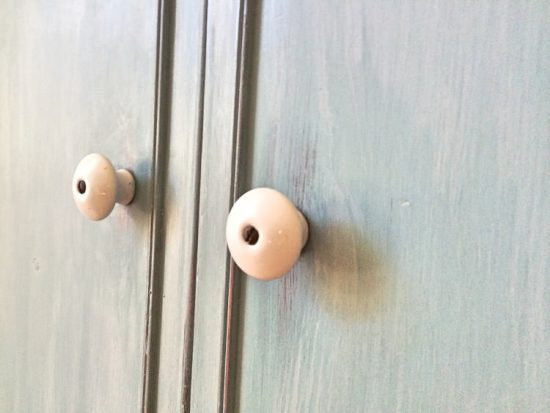 I slightly distressed the edges, and then finished it with clear wax.  It's a perfect place to store the kids' games, books, and coloring supplies!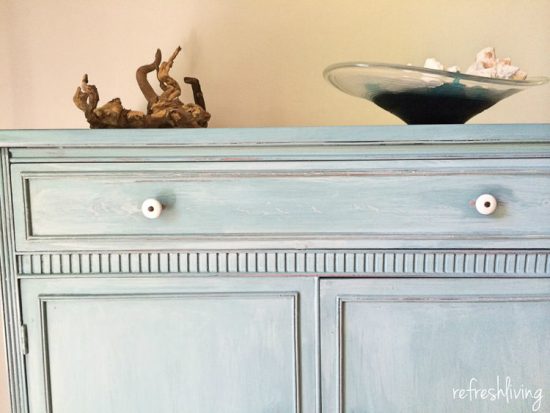 If you like painting furniture, you should check out this post where I compare the
best types of paint for furniture
.  Milk paint is one of the paints I describe in the post!

Join the Refresh Living DIY & Upcycling Community
Join the subscriber list to receive one to two emails per month with updates from the blog. PLUS, you'll gain access to my printables and graphics library. Every new design I create will be added here, and you'll have free access - forever!