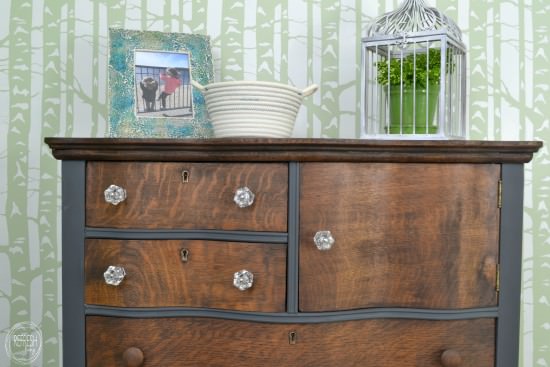 As soon as I saw this piece, I knew I was taking it home with me, and it wasn't going to be a piece that I refinished and sold to someone else.  This dresser was going to find its new home and a fresh start in my little girls' shared bedroom.  Thankfully, the price tag of $75 seemed like a deal to me to such a beauty, and I took it home and let it sit in my garage for about six months, just like all my other furniture projects.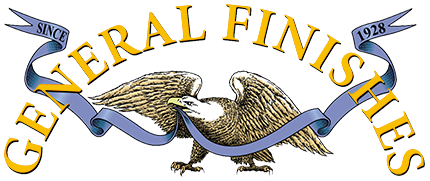 When this month's Fab Furniture Flippin' Contest theme and product were announced, I didn't hesitate for a minute – I knew this would be the piece.  "A Fresh Start" is our theme this month, and a furniture piece for my daughters is the perfect fresh start for something they will grow up with.  General Finishes is sponsoring this month's contest and they make some of my favorite paints and stains.  I had not tried their chalk style paint yet, but I knew they wouldn't disappoint.  It would be the perfect product to paint and stain a piece that would be in my own home.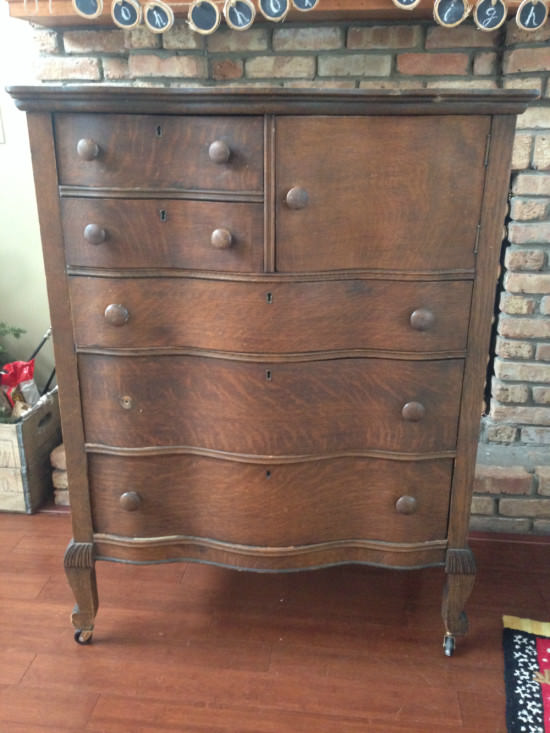 In negative 12 degree temperatures, my husband and I carried this dresser from our back garage all the way around our house to the front door which opens to my workroom living room.  I sometimes wonder what the neighbors think.
Now, please don't hate me for painting some of this dresser.  You can dislike me, or disagree with my decision, but hating me seems a bit extreme to me.  Clearly, this quartersawn oak veneer is gorgeous, and even though I love to paint furniture, even a girl like me sees beauty in quality wood pieces.  The veneer was in tact, and besides being disgusting and covered with a couple layers of finish, I knew it would clean up beautifully.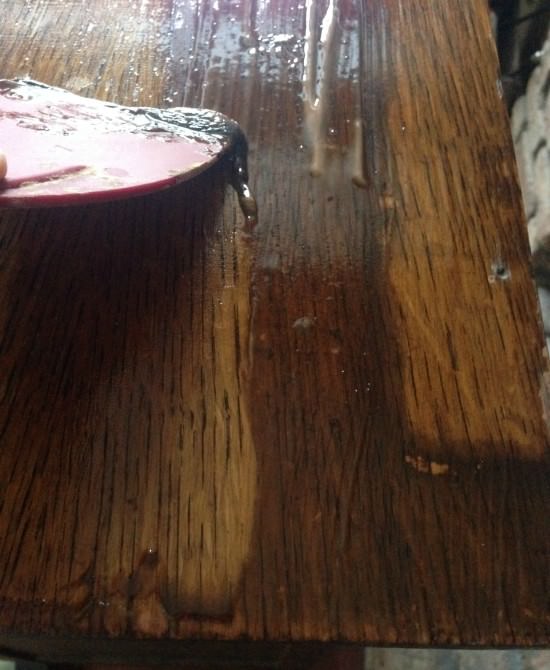 Two coats of stripper and I was on my way to unearthing the natural beauty of this wood.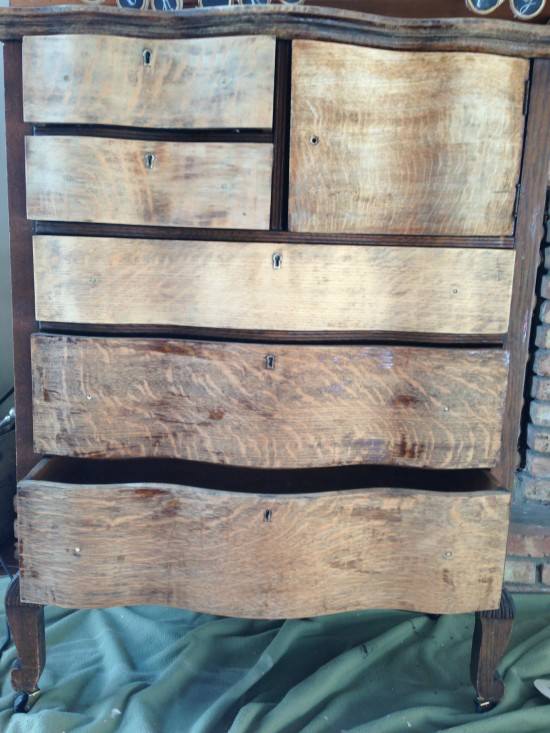 After stripping my pieces, I always sand, mainly because there always seems to be a few places where the finish or stripper just doesn't want to wash off.  In the photo above, the top large drawer has already been sanded.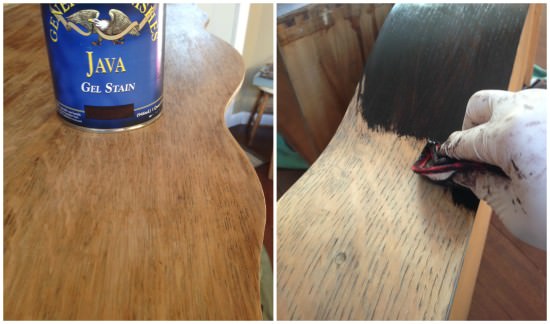 General Finishes supplied us with the chalk style paint that I used on this piece, but I just love their products, and I knew this dresser would look beautiful with their gel stain in Java.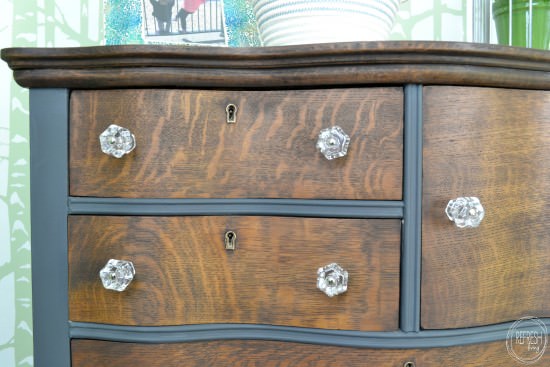 For the body of this dresser, I painted it in Slate Gray chalk style paint.  I've used quite a few brands of "chalk paint" before, and I definitely liked the General Finishes version.  It's a little less thick than others, which I actually prefer, and it went on super smooth.  The finish also seems stronger than other chalk paints, so I left it as-is for now.  I may decide to later add some furniture wax or flat acrylic, but I'd like to see how it hold ups up without a finish.  I just love the two toned finish and the contrast between the dark gray paint and stained wood.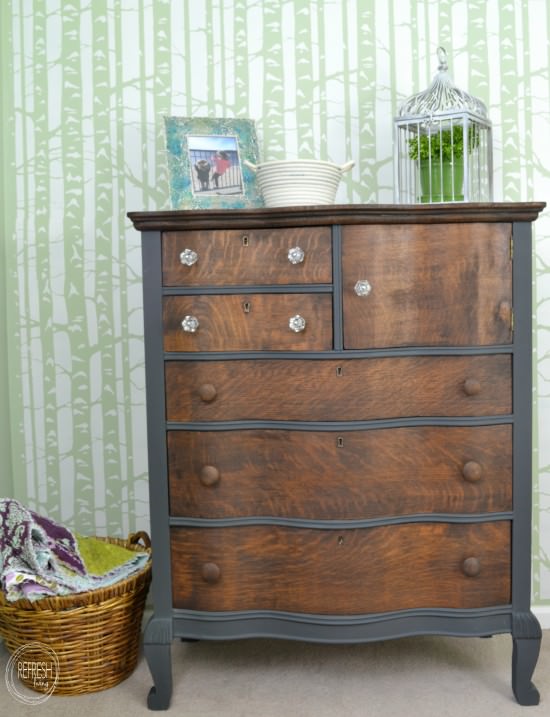 I stripped the original knobs and stained them, but the dresser was missing one knob.  The bottom drawers had larger knobs than the top, so I couldn't just sub out the door knob for the missing drawer knob.  I ended up using two of the top knobs on the first large drawer, so if you look closely you'll see the wood knobs aren't the same size on the bottom two drawers.  But now it's all symmetrical, and I love the contrast between the glass and wood knobs.  I think the glass knobs give it the perfect girly touch.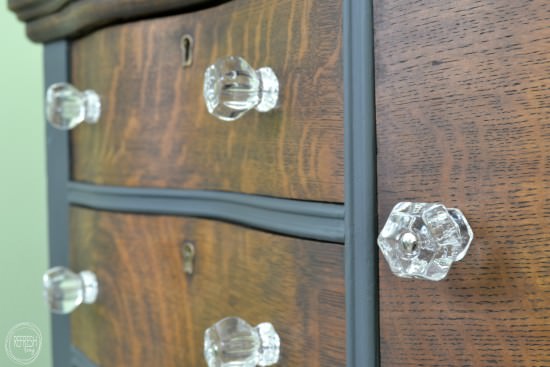 It was so fun to give this dresser a face-lift.  There is something special about refinishing a piece that I know is going to stay in my home.  It's now going to start its fresh new life in my girls' room, where they will grow up with it as a part of their space.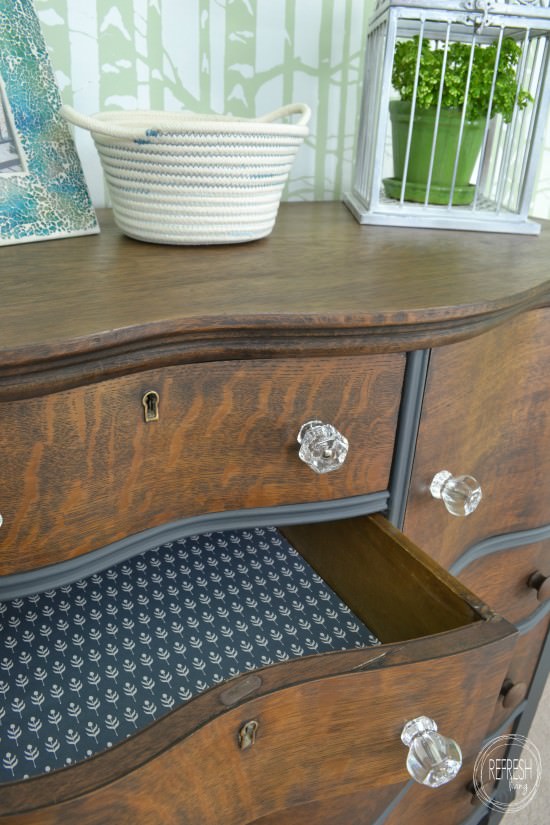 My 4-year-old daughter does not enjoy change.  In fact, every time I take out a paintbrush, she gets all worried about what I'm going to paint and tells me that she likes it the way it is.  However, for this dresser, she was excited from the beginning that I was going to refinish it.  At every step along the way, she asked if I was done, and would tell me that she really liked it.  It was a little strange, but of course I loved it.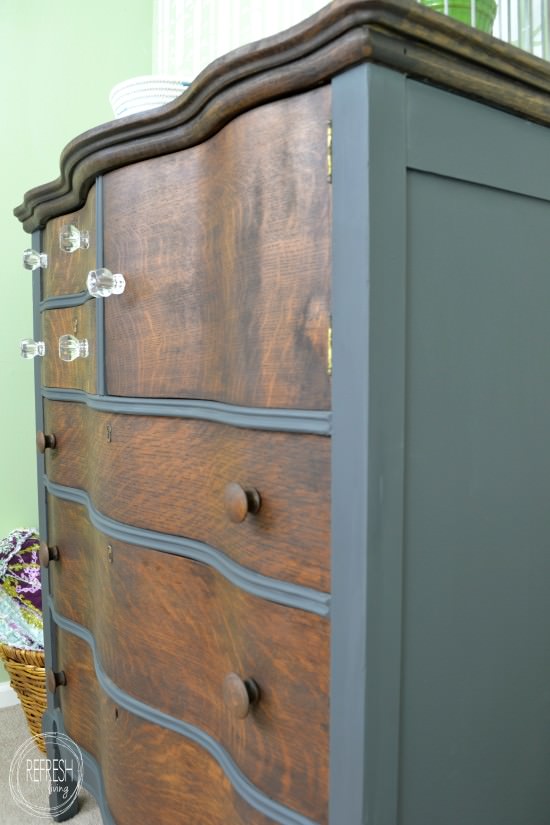 My girls love the inside of their drawers.  I lined them with paper and fabric, although if I know them, they're probably going to fight over who gets what drawer.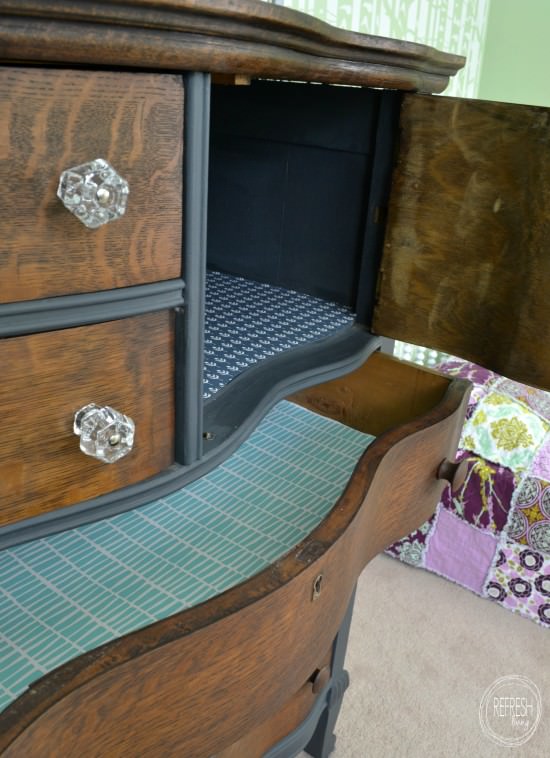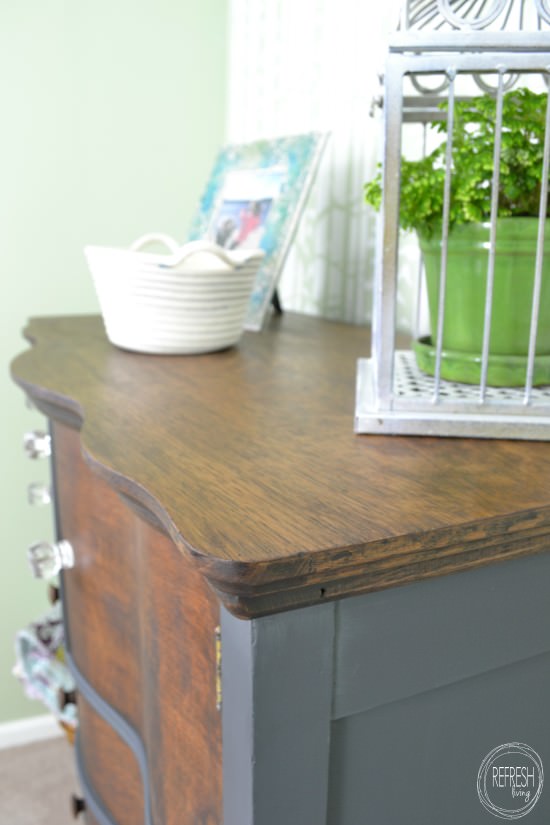 I can't get enough of how gorgeous the top turned out.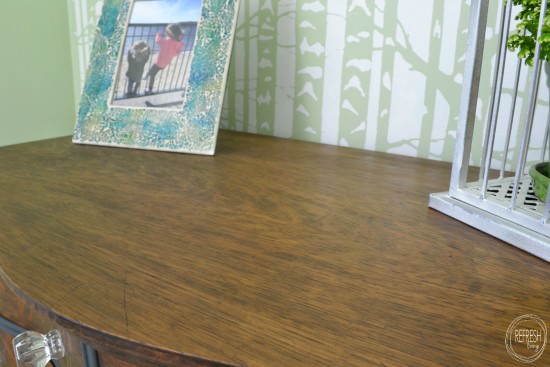 I really, really like it – scratches and all.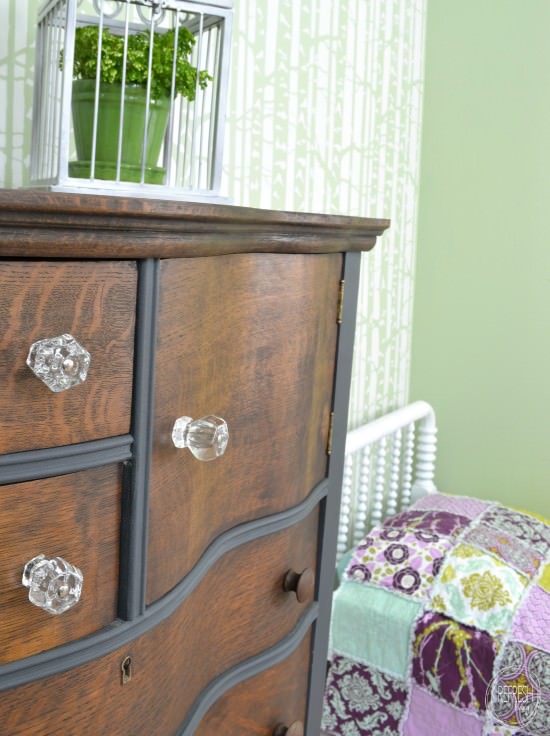 Although this room is nowhere near complete, I can't finish this post without showing you a glimpse of my daughter's bed.  Even though I love their new dresser, I still must admit that this bed is my favorite part of the room.  It's not perfect, and has some cracks, but that gives it some extra charm.  Oh yeah, I painted it in General Finishes Milk Paint in Snow White.  I wasn't lying when I told you I love their products.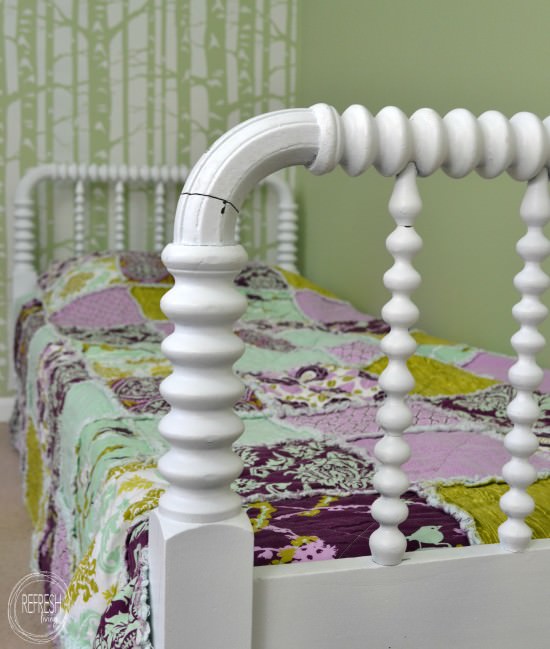 It's an antique spindle bed that is nowhere near the normal size of a mattress today.  I figured out how to get around this and make a mattress to fit her bed, which I'll be sharing here soon.  I made her the quilt last Christmas, and I hope she continues to love it for years to come, just like I hope they love all the pieces I've created as a part of their room.
Update:  This dresser is still being loved in my oldest daughter's room, but, I've given it a little update. You can see it's new look in this room: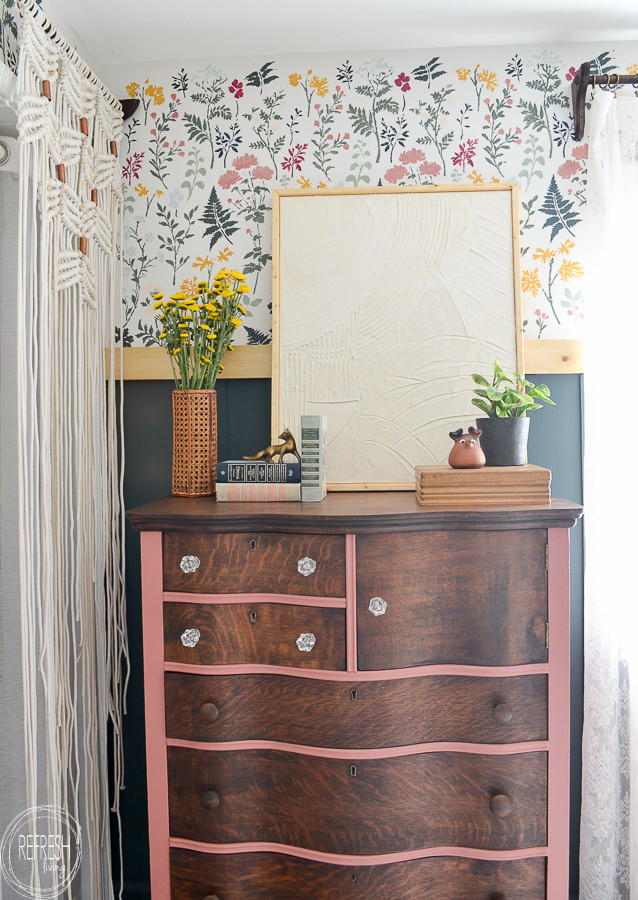 Join the Refresh Living DIY & Upcycling Community
Join the subscriber list to receive one to two emails per month with updates from the blog. PLUS, you'll gain access to my printables and graphics library. Every new design I create will be added here, and you'll have free access - forever!