When I started envisioning my little girl's vintage schoolroom nursery, I had ten thousand and one different ideas on what type of rocking chair I wanted to use in the room.  Of course, I would have loved to have a new, uber-comfy and stylish rocking chair, but that just wasn't in the budget.  I looked for a second hand option, but had no luck finding a decent one for the price I wanted to spend.  I thought about taking an vintage chair and retrofitting it with rockers, but that option would still cost a couple hundred bucks.  Then, I stumbled upon this beauty at the thrift store.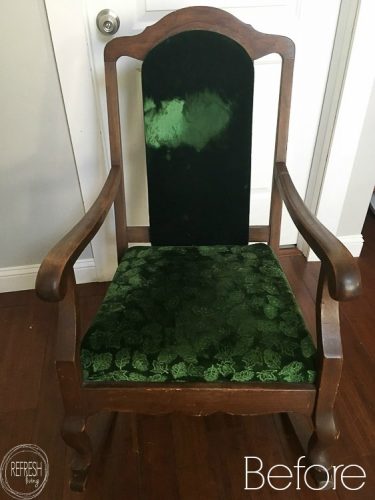 It was marked $60, but it had a tag that was half off, so I snagged her up for $30 and got to work making her beautiful again.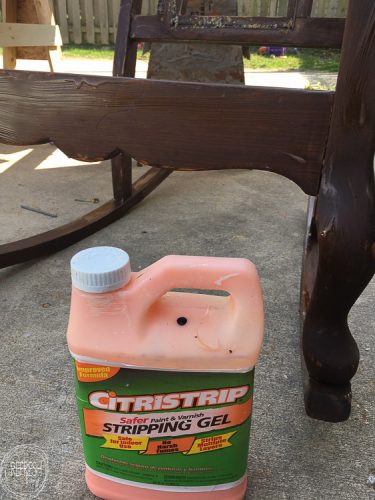 I stripped the old finish off with the only furniture stripped I ever use.  It works so well, and smells a lot less awful than the others I have used.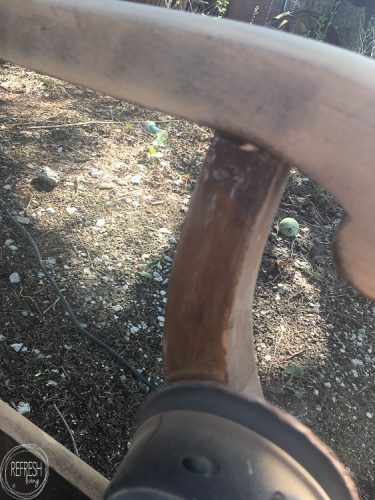 After applying the stripper, allowing it to do its magic, and cleaning it off, I sanded it down to remove any excess finish.
I used Aged Oak Gel Stain from Minwax to give it a consistent color.  I would highly recommend using a gel stain on a piece like this.  The thick texture makes it much easier to wipe on and not drip around on all the curved and vertical surfaces.
Once it was thoroughly dried (you can find the time needed to dry on the label), I gave it two coats of clear acrylic sealer in a flat finish.  I used my Home Right paint sprayer to spray on my favorite clear coat – General Finishes Flat Finish.  However, there are also acrylic sealers that come right in a can, like this one, that will work just as well.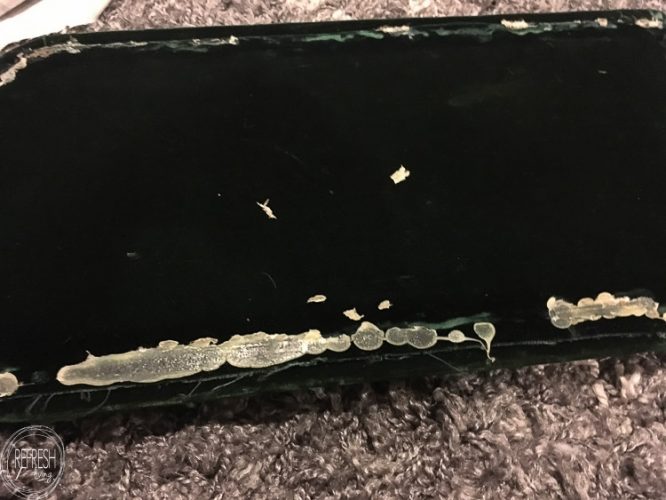 The back panel was actually just hot glued onto the frame.  At one point, I think it had caning on the back, but I think the previous owner came up with a pretty great idea to just add a different panel.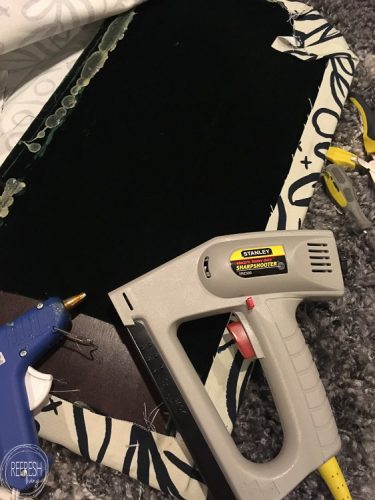 I kept the old fabric on the panel (it was really stuck on there good!) and just used a glue gun to glue the fabric to the panel.  (The staple gun was not used for this part.) To give it a finished look on the back, I cut out another piece of fabric the same size of the panel and just folded the edge under slightly as I hot glued it into place.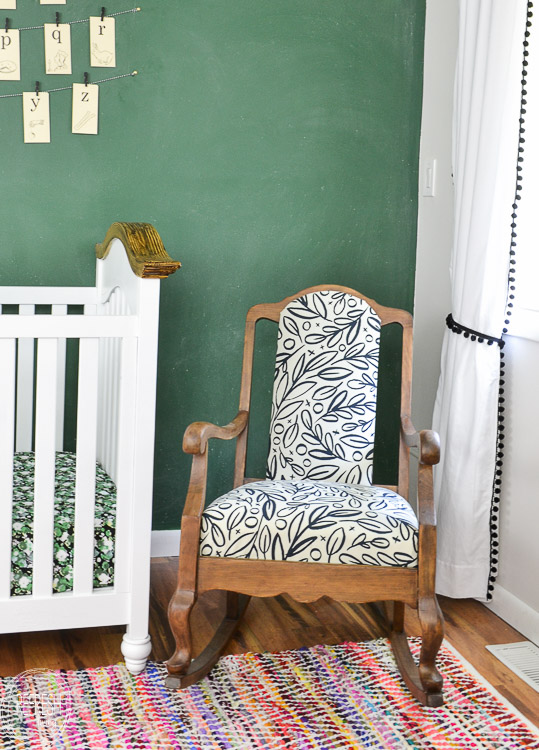 The bottom seat actually just rests in the frame, so I was able to pop it out and staple the fabric right over the old seat.  I removed the old fabric on this one before applying the new one, and added a little extra cushion too with a sheet of foam.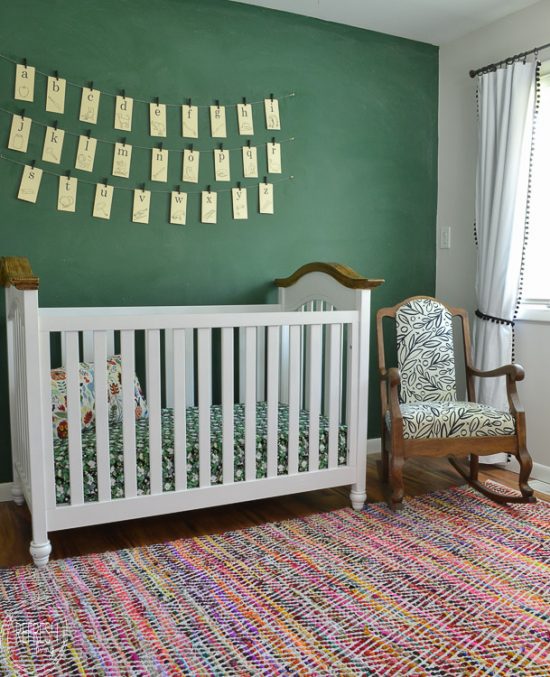 The contrast of the modern fabric from Minted and the natural wood is just perfect.  Minted has an awesome collection of fabrics designed by independent artists; there is sure to be one you fall in love with like I did with this one!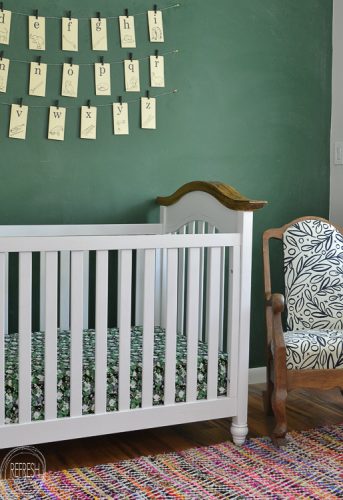 I love how the chair turned out, and although I'm sure it's not as comfortable as some of those $1,000 nursery chairs, I've sat in it for who knows how many hours already, and it's plenty comfy.
Like it? Pin It! (Thank you.)


Join the Refresh Living DIY & Upcycling Community
Join the subscriber list to receive one to two emails per month with updates from the blog. PLUS, you'll gain access to my printables and graphics library. Every new design I create will be added here, and you'll have free access - forever!