This post describes how to use gel stain over a previously stained and finished wood dresser. You don't need to strip or sand away the old finish, as gel stain goes right over the top of the previous finish. It changes the color and keeps the wood grain visible.
I've had a hard time finishing up projects lately, but this dresser had a bit of a deadline on it, and helped me to kick my butt into gear and work on it.  I told my sister that I would gladly refinish a dresser for the nursery of her soon-to-be-born first baby, that she could also use as the changing table.
I found this beautiful dresser at Goodwill, for $15! (Quick side note: I am rarely finding deals like this at Goodwill anymore. They've overpriced anything of quality, and would now mark a solid dresser like this at $75. I'm not sure if this is just a local store problem, or a chain problem, but I find it to be a major problem!)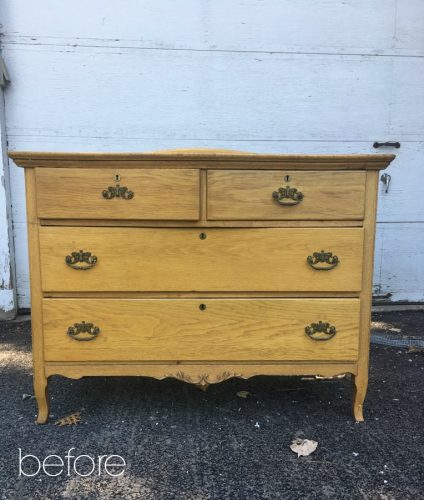 The dresser was in pristine shape, with drawers that glided perfectly, all of the original hardware in tact, and the finish in excellent condition. My sister wanted a gray dresser, but I couldn't bear to paint over the entire piece, so I opted for a painted gray finish combined with a dark wood top and drawers.
When changing the color of wood, there are two options. First, you can strip and/or sand away the previous finish to expose the raw wood. From there, you can restain the wood. I think this technique gives the best finish, but it also is quite the labor of love. I also opt to do this when the dresser finish is in bad shape, or I wanted to lighten the wood.
Option two is to use a product called gel stain that actually sits on top of the finished wood, but still retains the wood grain. This option works well over a finish that is completely intact, but it can only be used to darken the shade. (You won't be able to lighten the color with this technique.)
I chose to use gel stain for this dresser, because I wanted to go darker with the stain, and the finish was in beautiful shape when I started.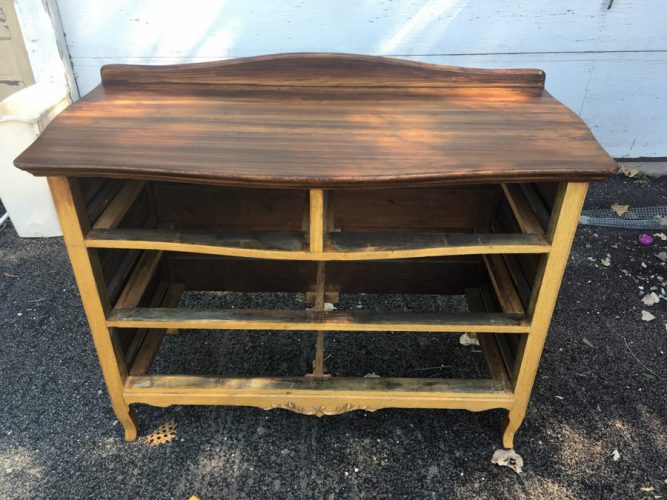 Gel stain is definitely more difficult to work with than regular stain, and can be a bit tempermental, but once you get the hang of the technique, you'll find that it's an easy option for darkening up the color of wood.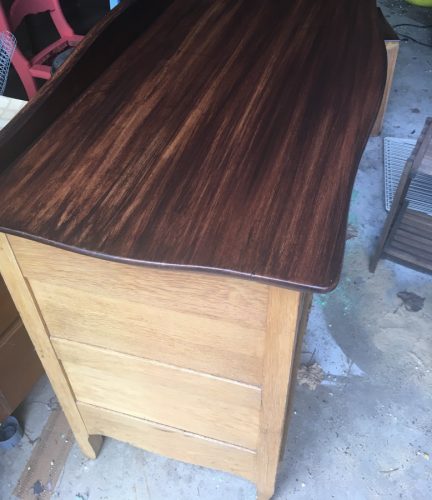 I've created a video with all the tricks I use for applying gel stain. For applying a product such as this one, I find that seeing it is the best way to understand the process.  (Check out my youngest daughter, the video bomber, in this one. It makes me laugh every time.)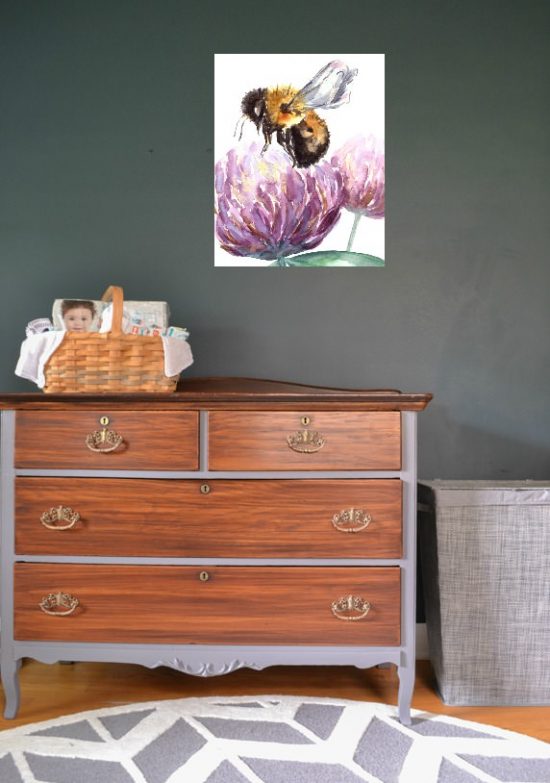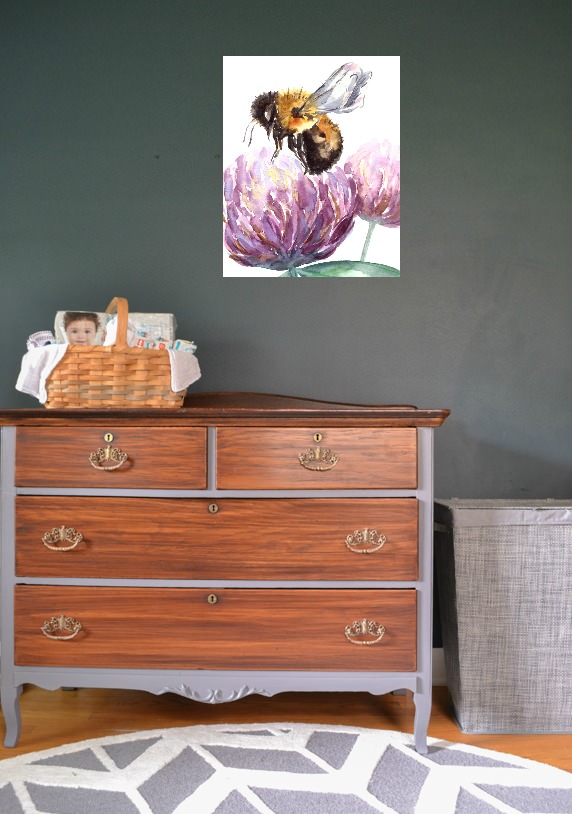 I love how it turned out. Now, I know that some would have preferred the more natural color, which is totally fine. Or, if I was putting this piece in my own home, I would have actually probably stripped it down completely and just put a clear coat, or maybe a super light white wash to lighten it up a bit more. However, the gray with the wood works perfectly in her little son's nursery, and hopefully will be a piece that stands the test of time for years to come!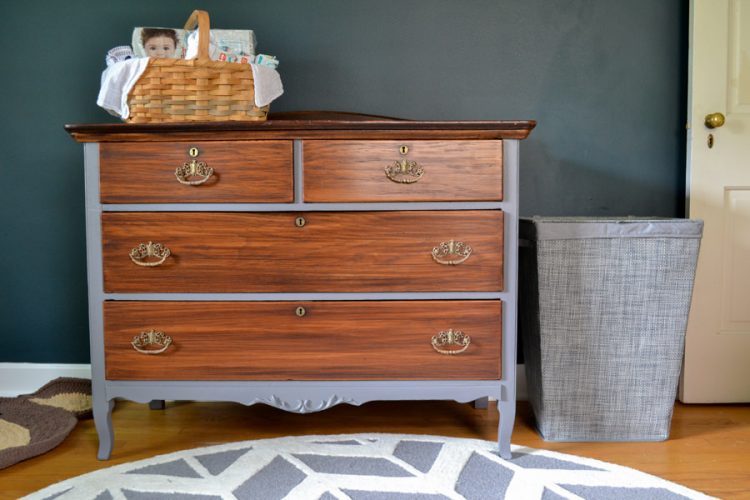 For this particular dresser, I used General Finishes Gel Stain in Java, and then General Finishes Seagull Gray Milk Paint for the body.  In the images, the wood actually appears a bit more red than how it looks in person. It's a much darker, deeper shade in real life!
If you love furniture refinishing projects, you might find this post helpful, where I compare the many different types of furniture paint and explain the best kind of paint for painting furniture.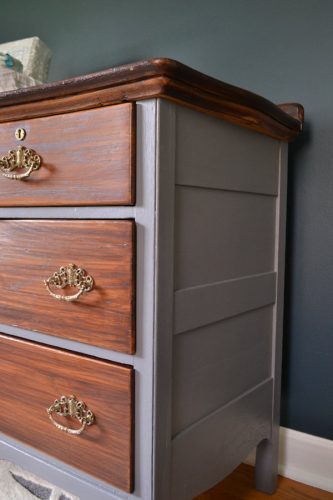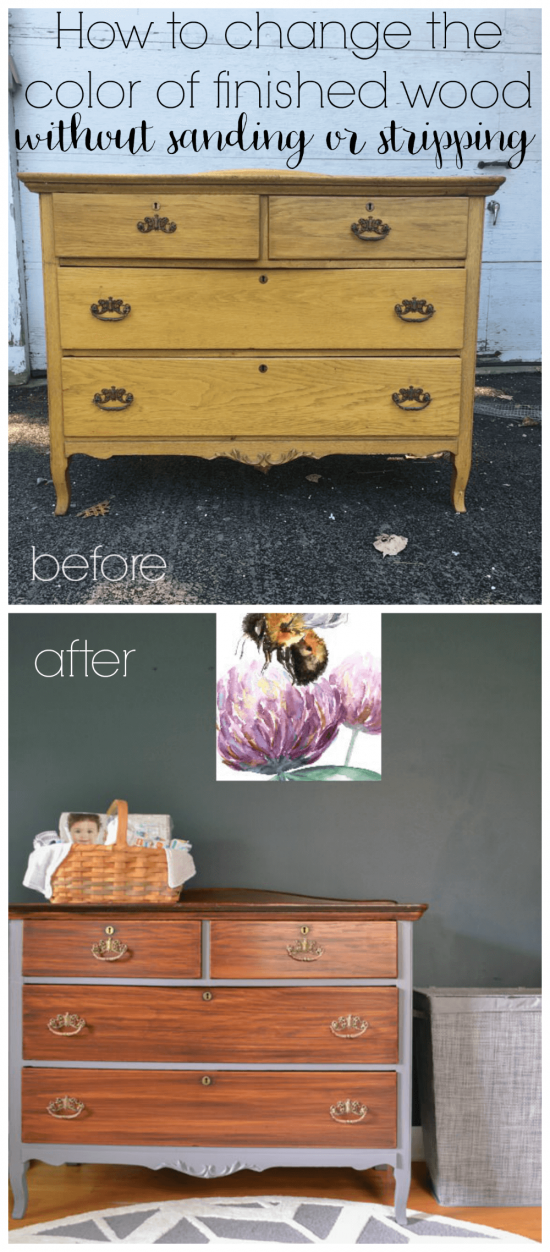 Can't get enough furniture refinishing ideas? Well you're in luck, because I'm teaming up with a few of my furniture flipping friends and they have a few new pieces to show you as well!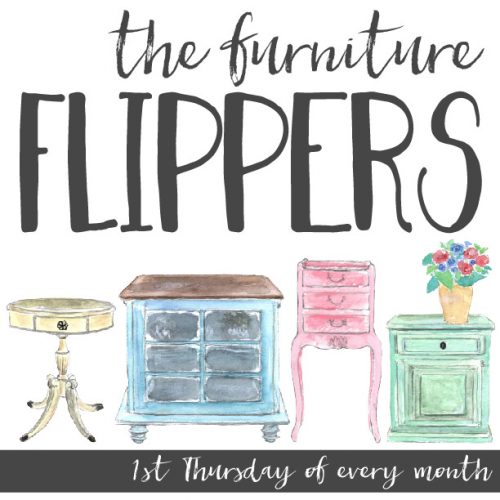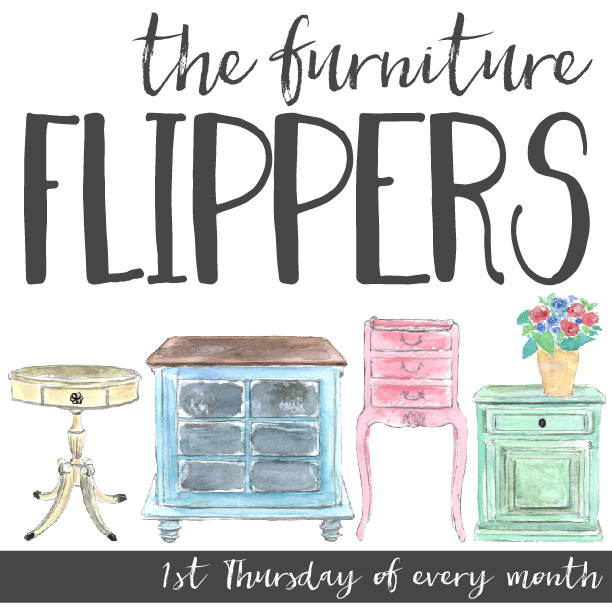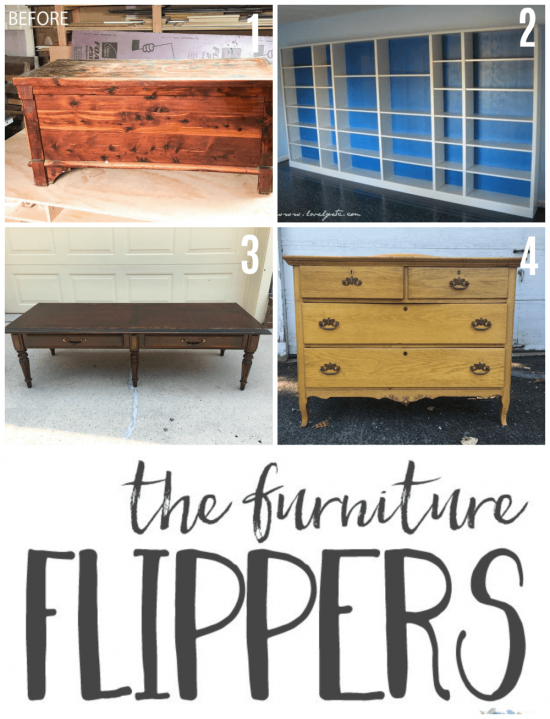 Like what you see? I'd love for you to follow along!

Join the Refresh Living DIY & Upcycling Community
Join the subscriber list to receive one to two emails per month with updates from the blog. PLUS, you'll gain access to my printables and graphics library. Every new design I create will be added here, and you'll have free access - forever!