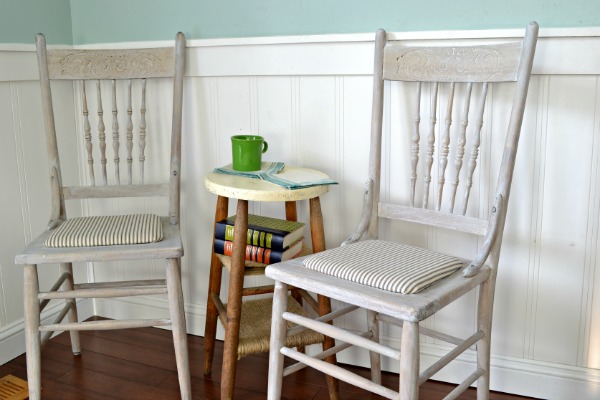 Garage sales, by far, are my favorite place to shop for bargains and furniture to refinish.  The prices just can't be beat and I can usually snag something up for over half of what a thrift store or even an estate sale would charge.
When Kendra from Joy in Our Home asked if I wanted to join in with a bunch of other bloggers who love hunting at garage sales as much as I do, I knew I wanted to join in on the fun, and that I would have no problem finding a thrifted project to share.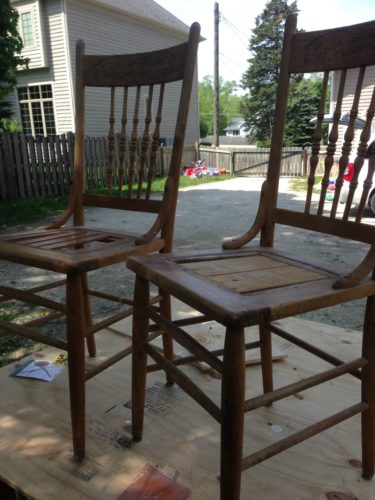 I found these dining chairs at a garage sale a few months back, and after sitting on them and figuring out they were actually very solid, I grabbed them for $5 each.  (I have a little rule around here that I won't buy chairs for more than $5 each, but I would have paid a little more for these beauties!)
Obviously, the seats needed some help.  I used a jigsaw to cut seats out of 1/4″ plywood.  Thankfully, there was already an indentation in the chairs where I'm assuming the old seat fit into, so I just used that as my guide when drawing out the pattern in the new seats.  A little foam, batting, and blue striped mattress ticking fabric were stapled to the plywood and then I screwed up from the bottom of the chairs just far enough into the plywood to grab hold of the new seat.
The chairs either had already been stripped of their original finish or were never stained or finished in the first place.  This was one of those pieces that I knew exactly what I planned to do with it the moment I saw it (which never happens around here).  With the raw wood, I knew a whitewash finish would work perfectly on these chairs.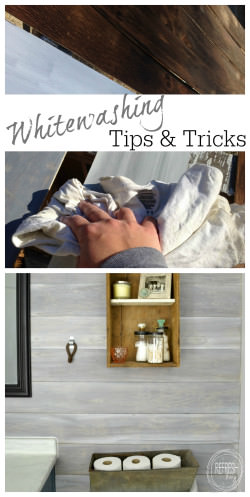 I've devoted an entire post on how to whitewash wood, but I'll share with you a few more whitewashing tips specific to chairs.
It's important to work in small sections.  After painting a section, it's important to wipe away the paint almost right away (especially on unfinished wood).  After wiping away the paint, you have a little bit of time and flexibility to "move" the paint around a bit.  You can make you wipe strokes start at the seams of the furniture, or curve around edges.
When painting chairs with a whitewashed paint, there will definitely be drips.  It's hard not to get a least a couple of drips with regular paint on chairs, but with paint that has already been watered down, it's going to drip.  The important tip here is to wipe up those drips right away.  If you let the drips sit, when you go to wipe them away, you'll see the outline of the drip already dried.  You can wait for it the piece to dry, sand it away, and re-whitewash that section, but it's much easier just to be a drip-checker every minute or so while you are painting.
The same rule goes with little drops and sprays; it's important to wipe them up and blend them in right away.
When whitewashing, it's really up to you how much paint you want to wipe away.  Using varying amounts of pressure will give different shades of white.
I love how the whitewashed finish highlights all of those nicks, dings, and holes that give hints at the history of these chairs.
I wish this was actually antique mattress ticking, but I haven't been able to find any of that (yet) in my treasure hunting.  JoAnn Fabrics carries mattress ticking fabric, and I still love the look it creates, even if it is new!
I can't decide if I want to keep these chairs for myself or try to sell them at a vintage market I am selling at in the fall.  I just don't know if I have room for them, or if I have the patience to keep them in a house with toddlers.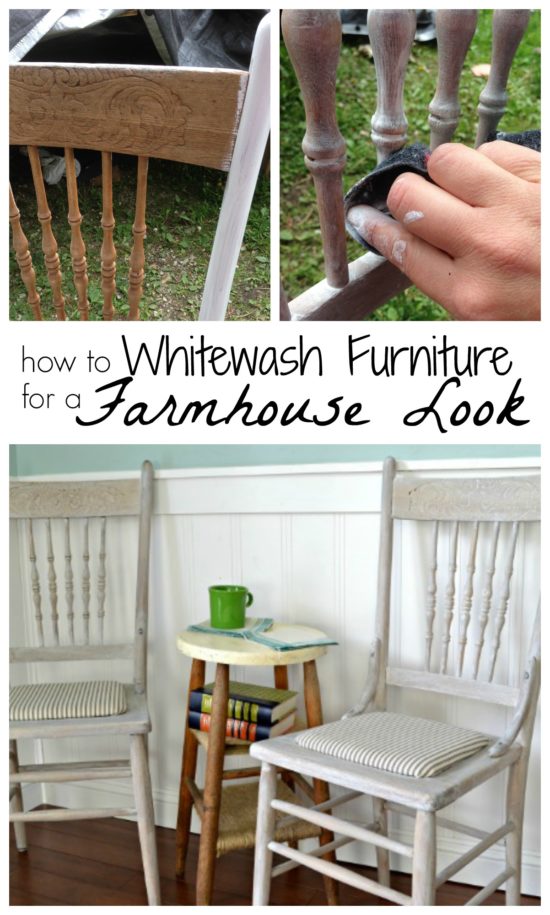 Check out all of these other amazing transformations created from garage sale finds!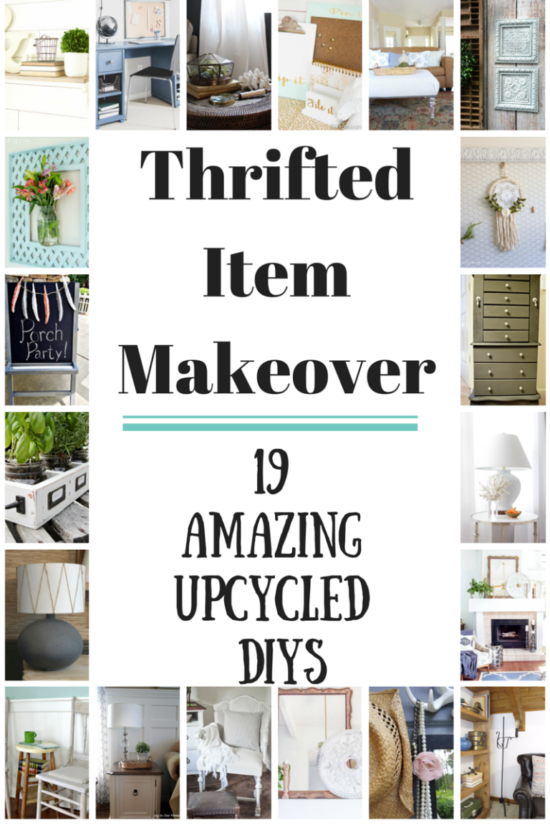 Monday
Tuesday
Pocketful of Posies
Wednesday
I really like whitewashing around here.  Check out a few of my other projects:
And, of course, garage sales are my favorite places to find furniture to refinish!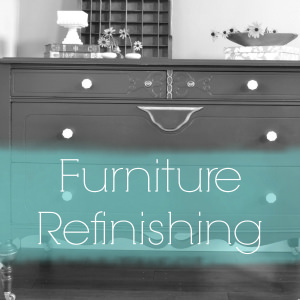 Click here for a whole bunch of refinished garage sale and thrift store finds!
Join the Refresh Living DIY & Upcycling Community
Join the subscriber list to receive one to two emails per month with updates from the blog. PLUS, you'll gain access to my printables and graphics library. Every new design I create will be added here, and you'll have free access - forever!