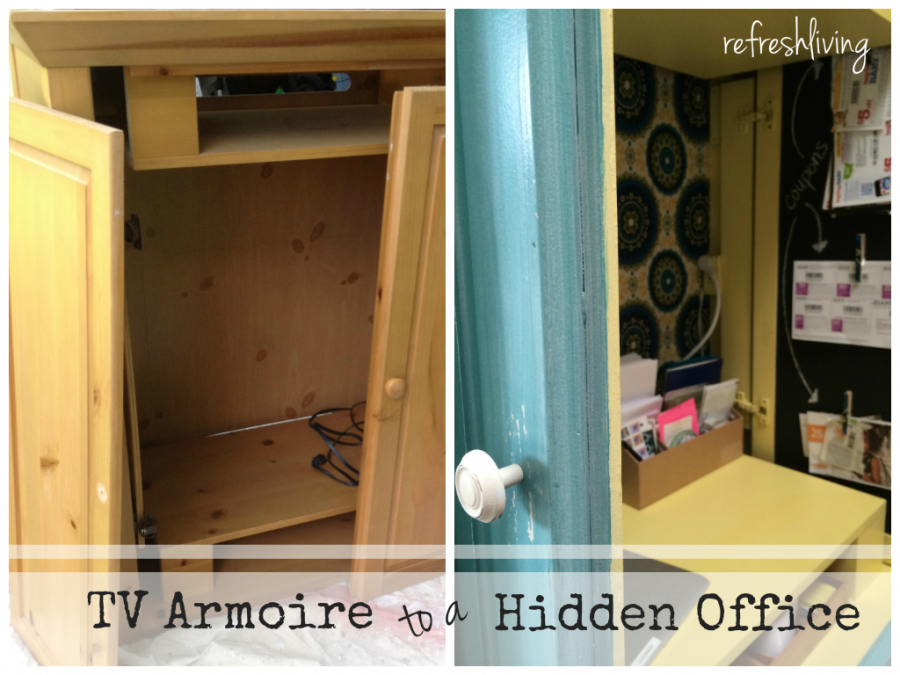 I've talked a bit about our house in previous posts, but I'll recap by reminding you that we don't really have much room to spare.  My husband and I decided a year ago that we wanted to stay here, continue fixing it up, and create a cozy home for our family.
With the birth of our second daughter, we moved our oldest into her own room, which she will share with our youngest in a few months.  Why am I carrying on about children's bedrooms if this post is about an office desk, you might ask?  Because we now have no additional bedrooms, which forced us to move our "office" elsewhere.  (As I know happens in most people's homes once the kiddos begin arriving!)
Enter the "middle room", as we call it around here.  The room which is essentially a large hallway, without a true purpose, until now.  We moved our old desk into this area, but I hated it.  Because it was open, it was an eyesore with all of our papers, clutter, printer, computer, and office supplies displayed for all to see.
I found this TV armoire on Craigslist.  It's extremely sturdy, solid pine, and had an electrical outlet already inside; it's perfect for an "office".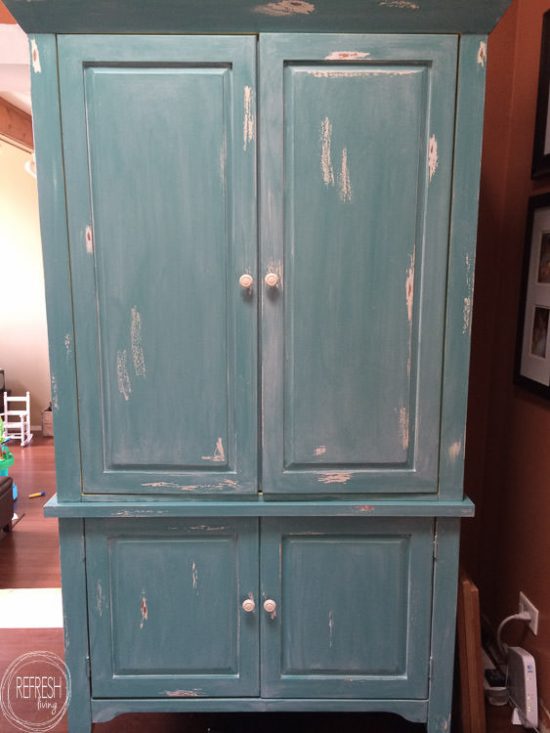 I painted the outside and will probably repaint it soon, because it's just too much for me right now.  We've nicknamed it the Green Monster (even though our Sox color of choice is white rather than red).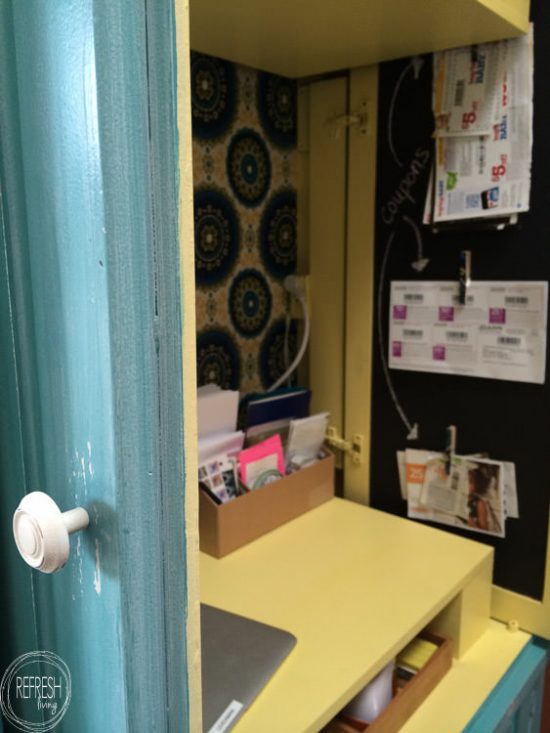 The inside is truly what I love.  I decoupaged fabric on the back panel to give it some extra life.  The door panels are painted with magnetic primer and chalkboard paint.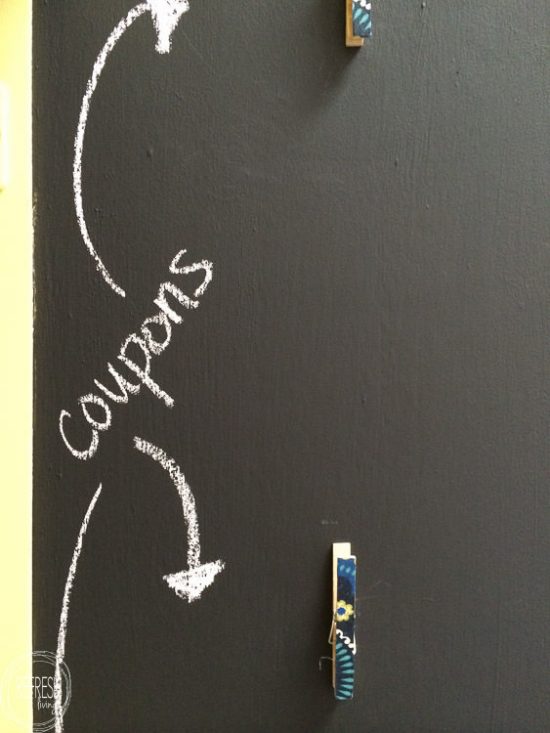 All those coupons, and coupons, and more coupons that were piled on a windowsill near the back stairs now have a home, hidden from view when I want them to be.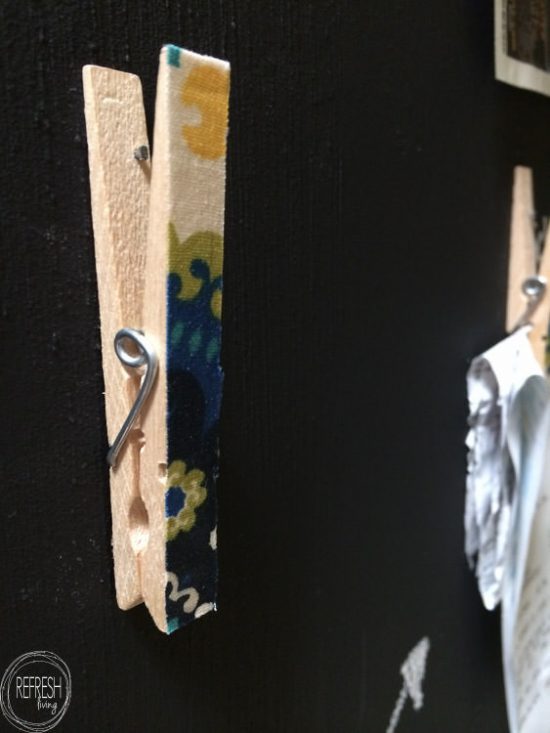 Our house will be organized one day.  One step at a time…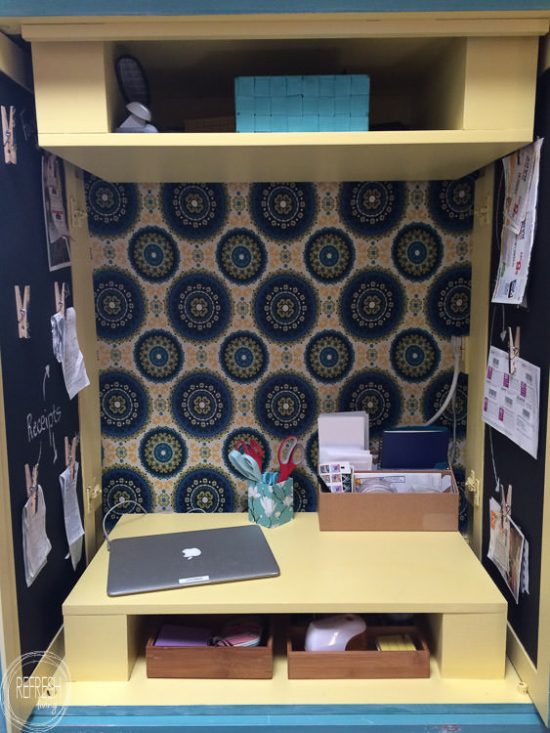 Join the Refresh Living DIY & Upcycling Community
Join the subscriber list to receive one to two emails per month with updates from the blog. PLUS, you'll gain access to my printables and graphics library. Every new design I create will be added here, and you'll have free access - forever!