Well, it's official.  Another "first day of school" is in the record books.  We survived, quite successfully, if I do say so myself.
Setting a positive and welcoming tone as soon as those students walk into the door is a pivotal key to earning trust and respect from the kids right away.  The best way to do this isn't with posters, decorations, fancy name tags, but rather the way that the teacher interacts with all the kids during those initial minutes, hours, days, and weeks of the year.
However, here I am posting about a decoration!  Although they aren't as important as relationships and connections, they sure do help set the tone and provide a level of comfort on those first few days.  (Plus, I'd need a whole book to communicate my philosophies on classroom environment and social emotional learning!)
Take a mental vacation back to the beginning of 6th grade (perhaps not the prime vacay destination for most of us) and step into the door of my English/Language Arts/Social Science classroom.  Welcome!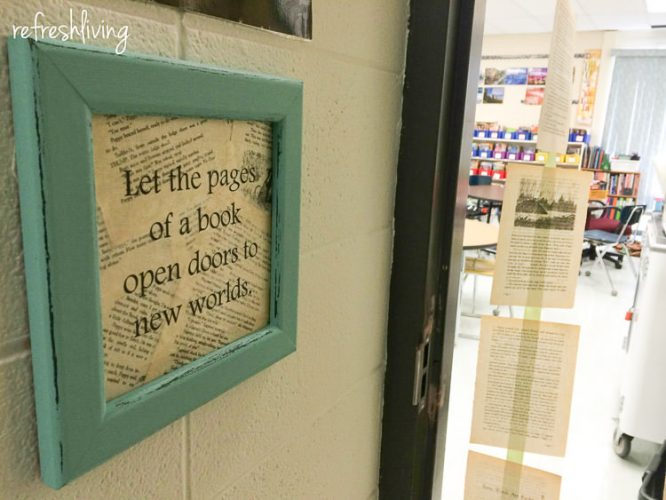 I saw the decorations at The Ironstone Nest (I can't wait to actually visit this store in person!) and knew it would be a perfect addition to my classroom.  After coming up with the idea, the rest was simple.
Find a well-loved book that was beyond repair.  Check.  No problem.  Anyone else need one?  We have a few to spare.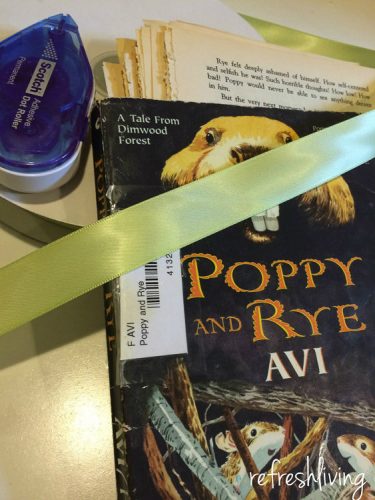 Use a tape/glue runner to attach the pages of the book onto a long strip of ribbon, leaving extra room at the top and bottom for knots.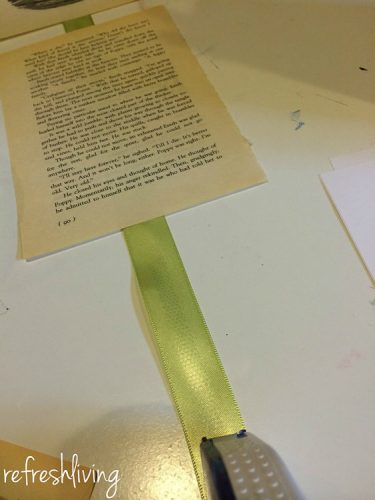 Knot the tops around a long piece of ribbon and hang it in a doorway.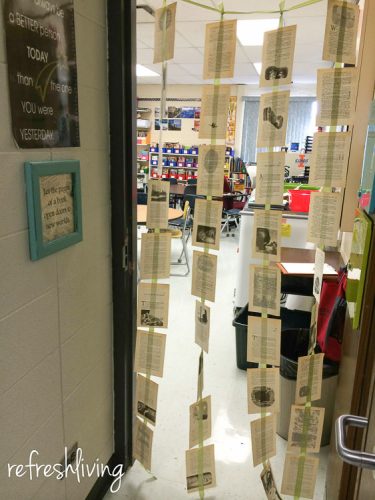 So walking through a curtain of books is cool enough, but I had to add a quote to connect the experience with one of my goals for the school year.  I couldn't find a quote that I loved, so this one is a Leadaman original.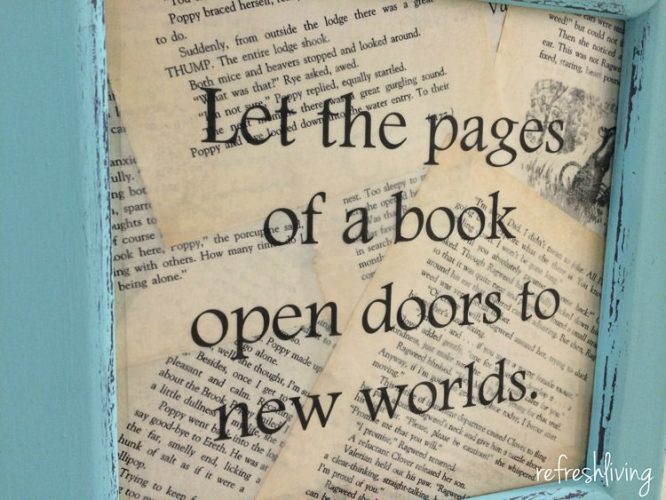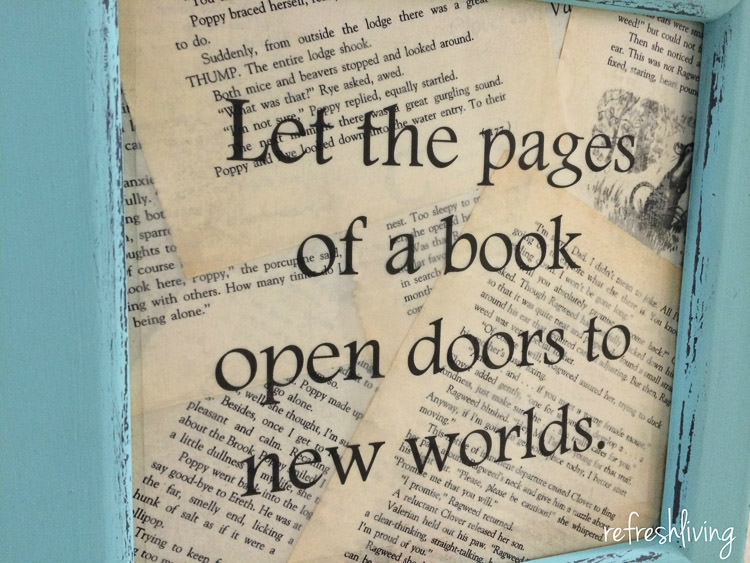 I simply mod-podged a few pages of the book onto the back panel of a frame from the thrift store.  I had some clear, full-sized labels sitting around from a clearance rack, so I printed the quote on that label  and stuck it to the top of the pages.
Of course, I couldn't resist painting and distressing the frame.
The kids loved it.  It has to come down at night so it doesn't set off the motion detectors (of course), but I plan to put it back up in the morning, at least for this first week, and probably sporadically throughout the year.
Come on, 6th grade wasn't all that bad.

Join the Refresh Living DIY & Upcycling Community
Join the subscriber list to receive one to two emails per month with updates from the blog. PLUS, you'll gain access to my printables and graphics library. Every new design I create will be added here, and you'll have free access - forever!