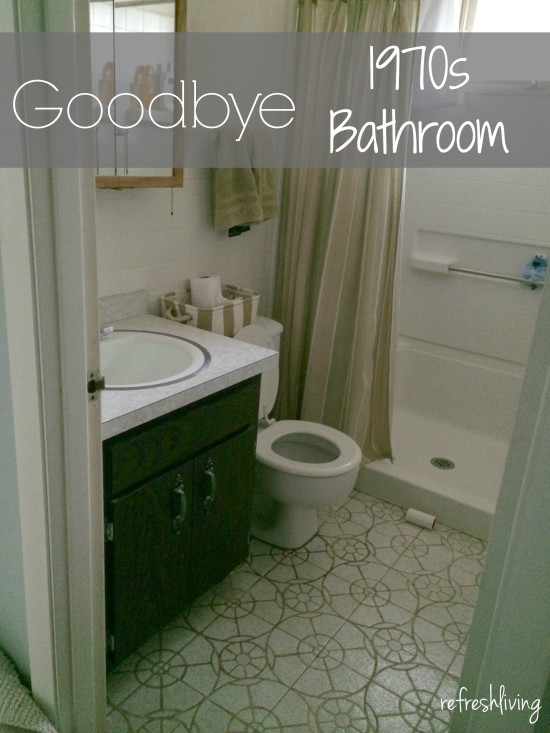 If you've ever visited my blog, you may know we own a little ranch on a little lake in southern Wisconsin.  Not much has been done to this house in the way of updating…that is until I got my hands on it about two years ago.  We've painted (and painted, and painted), laid new floors, opened up the front with french doors and a small deck, painted some more, remodeled a small half bath, and refreshed the kitchen with painted cabinets and a new counter top and backsplash.  Oh yeah, did I mention we are on a tight budget?  Check out some of the before and progress pictures here.
Which brings me to the room we're overhauling for Calling it Home's One Room Challenge – the bathroom.  This is one of the last projects on my list of things to tackle before this summer.  It's probably the biggest undertaking, as all of the other changes have been touch-ups and cosmetic (although there sure have been a lot of them).  This one is going to need to be gutted, but that gives me complete freedom as we put it back together!
Here's what she looked like last week.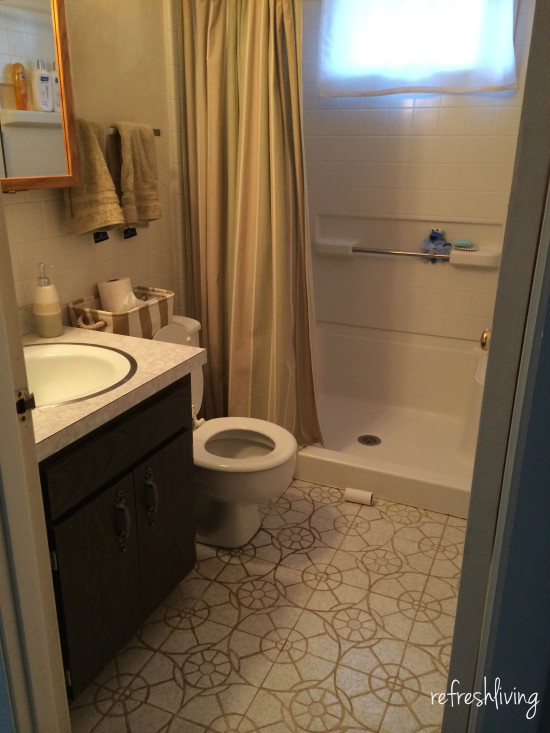 The tile floor wasn't horrible – I thought about just glazing the surface to refinish it, but the floor underneath the toilet needs to be replaced.  Buh-bye tile!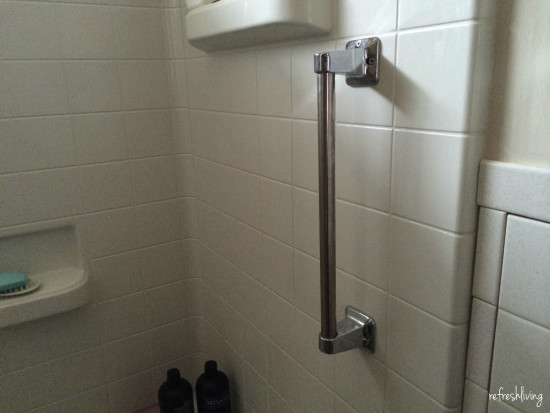 Everything is original, except the walk-in shower that needed to be installed when my grandparents lived there.  Although it made the bath tub accessible for them, it's just not practical for us (and it's acrylic, so I have no hard feelings about parting ways with it).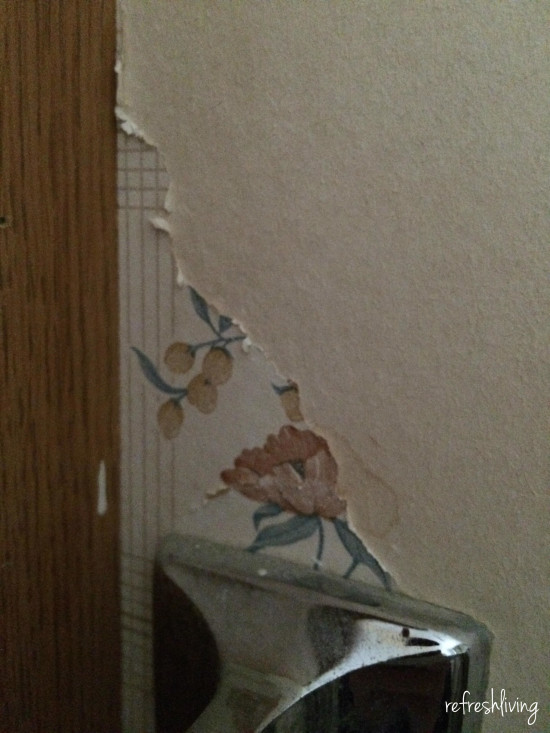 Here's a small swatch of what's left of the wallpaper.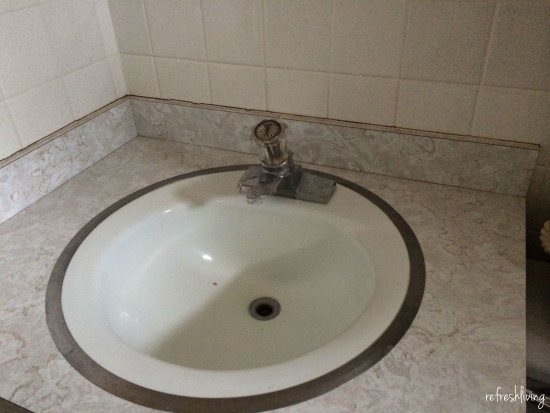 The metal around the sink adds a nice accent to the gold, faux marbled counter, doesn't it?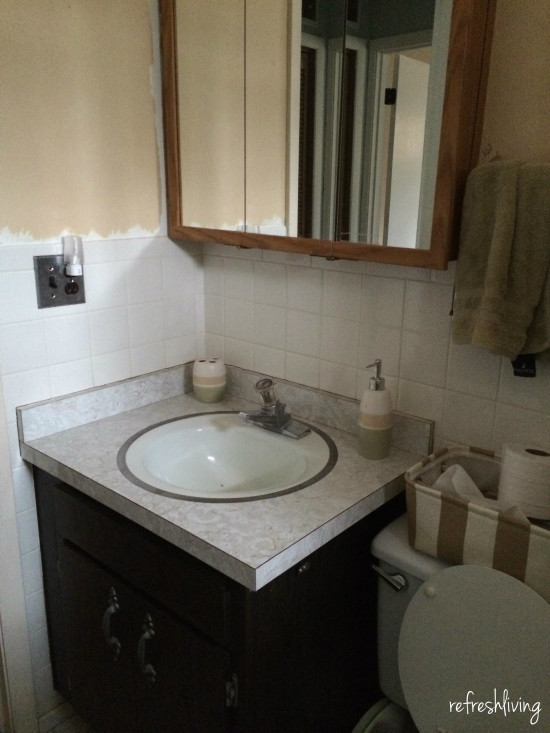 The vision for this room is crystal clear in my head, but that doesn't help you very much, now does it?  Next week, I'll have all my inspiration and ideas compiled together for you to see as well.  Plus, a sneak peak at what's hiding behind the walls!
Check out all the other plans at Calling it Home by clicking on the image below.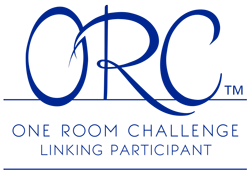 Check out the progress I've made:
Week 2:  It's gutted – and I've got big plans!
Week 3:  Oops – we'll just say I was working too hard to post
Week 4:  Rebuilding – the tiles are going in
Week 5:  The Ceiling is Installed 
Like what you see?   I'd love for you to follow along!
Send us some love with a like on Facebook, check out inspiring projects on Pinterest, follow along on Bloglovin', or have posts delivered to your inbox once a week. [mc4wp_form]
Join the Refresh Living DIY & Upcycling Community
Join the subscriber list to receive one to two emails per month with updates from the blog. PLUS, you'll gain access to my printables and graphics library. Every new design I create will be added here, and you'll have free access - forever!