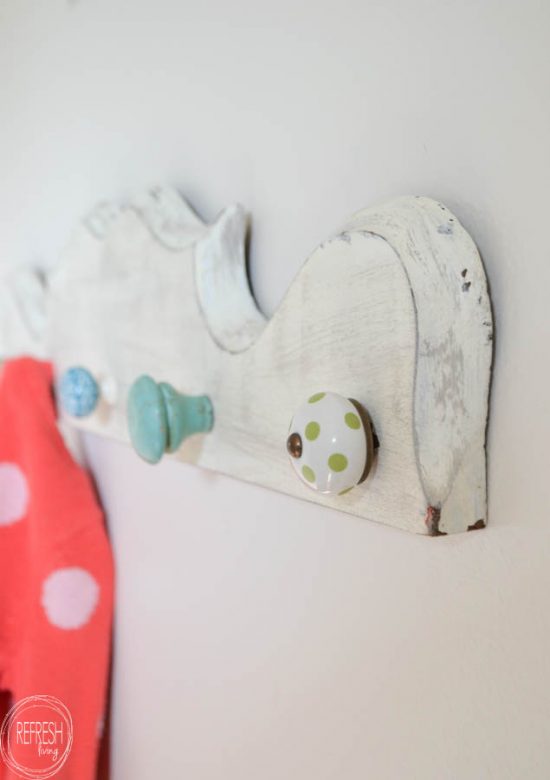 If you've ever ventured down the aisles of Hobby Lobby, you've seen the huge selection of decorative knobs and pulls that they have.  Whenever I'm in the store, I always stroll down that aisle, usually just looking at the different designs, waiting for inspiration to strike.  Sometimes, I've found knobs that I love, and then designed a whole piece of furniture around those knobs!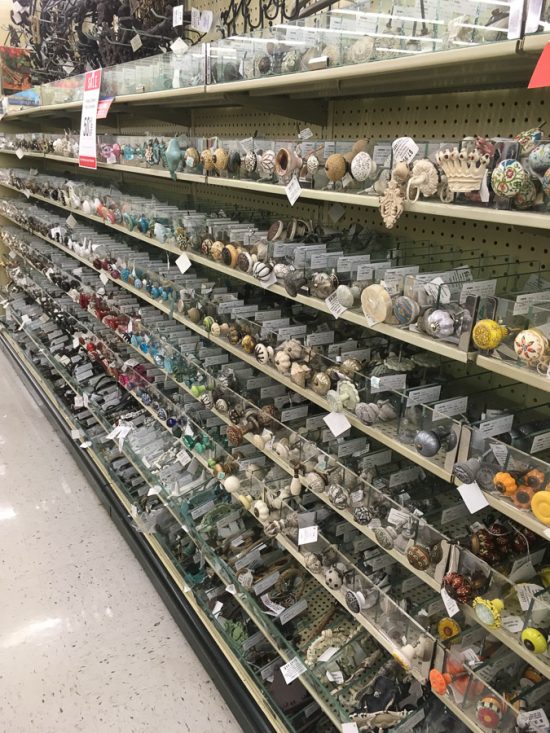 We all know that decorative knobs can be used as drawer and cabinet pulls, but there are a ton of other great uses for them as well.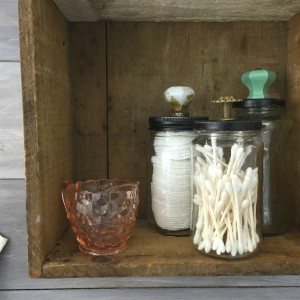 I took some knobs (although they were vintage ones, but new ones could be used in the same way) and added them to the tops of old glass jars.  They now store bathroom supplies in our house, but you could use them for so many other purposes, too.
I also love to use these pretty knobs to make racks for hanging items like coats, towels, and jewelry.  It took me awhile to figure out how to make them work (without a massive nut or screw sticking out the back), but I've since perfected the process and here to share it with you.