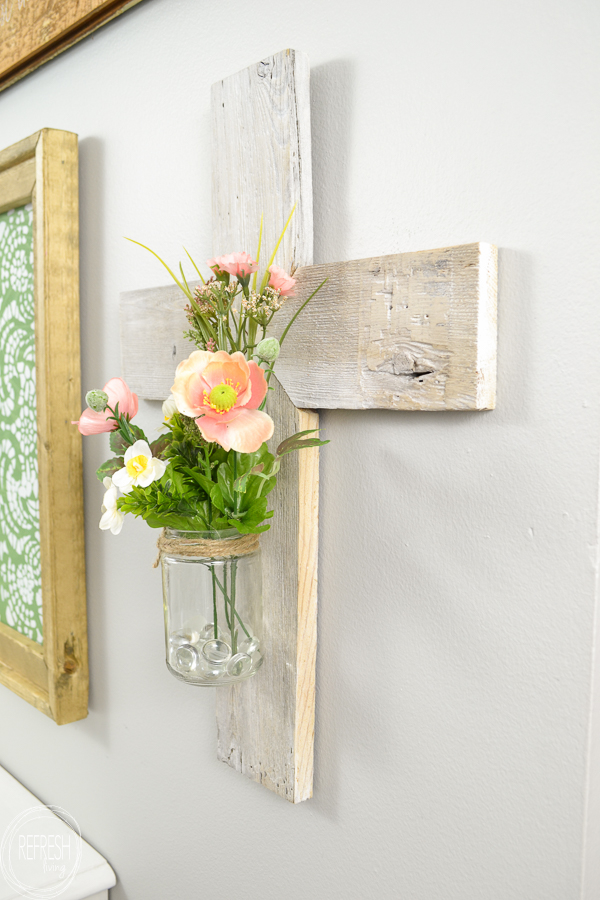 Reusing old wood and glass jars in one project?!  Yeah, I agree, it doesn't get any better than that to those of us that love to reuse stuff that is otherwise destined for the garbage!
I grabbed some old cedar fence pickets from a pile my dad had stashed away in his back yard.  Honestly, most of them were in really bad shape, but I pulled a couple out that were still salvageable to be reused.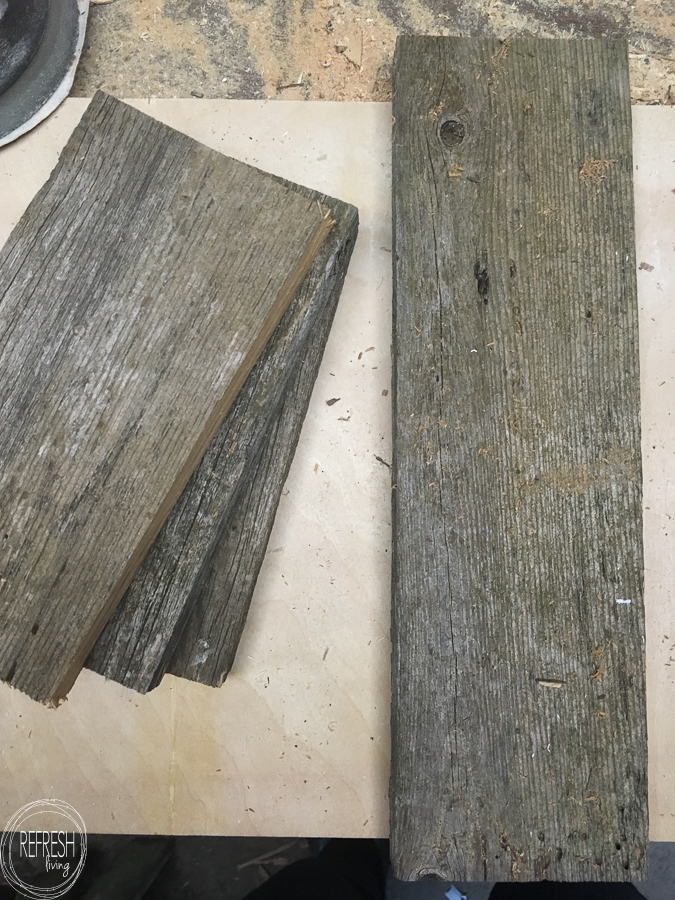 I cut them down – 3 pieces all the same length and one piece that is longer.  (Do you like those exact measurements or what?)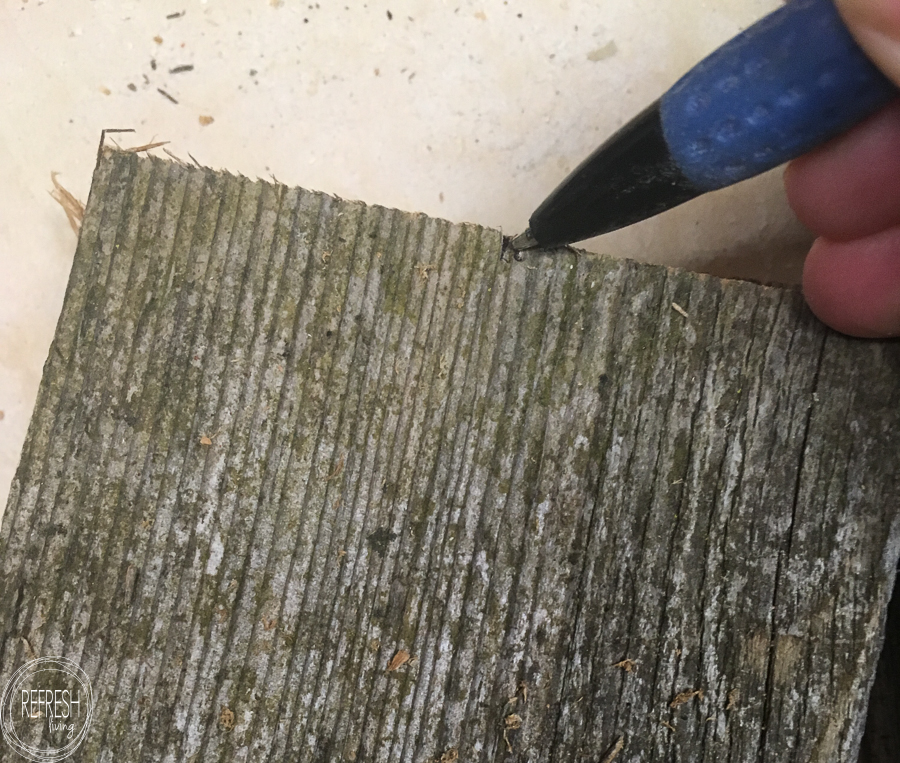 I then found the halfway point on the width of each board and marked it.  My preferred way to find the halfway point without any math is to take a piece of paper, trim it down to the width of the wood, and then fold it in half.  MUCH easier than dividing fractions, that's for sure!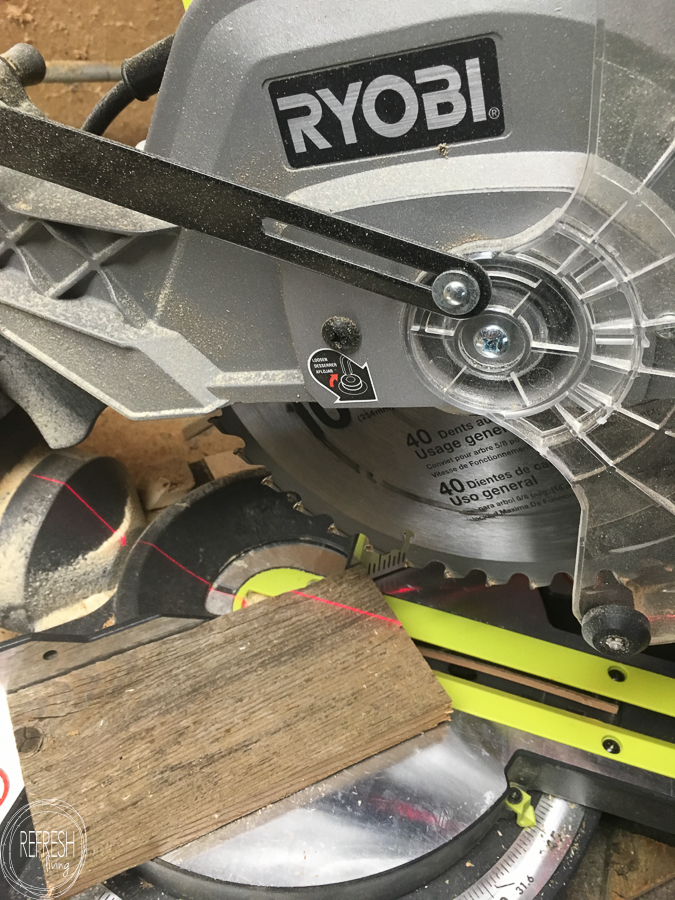 I set my miter saw at a 45 degree angle and made my cut right at that halfway point I marked.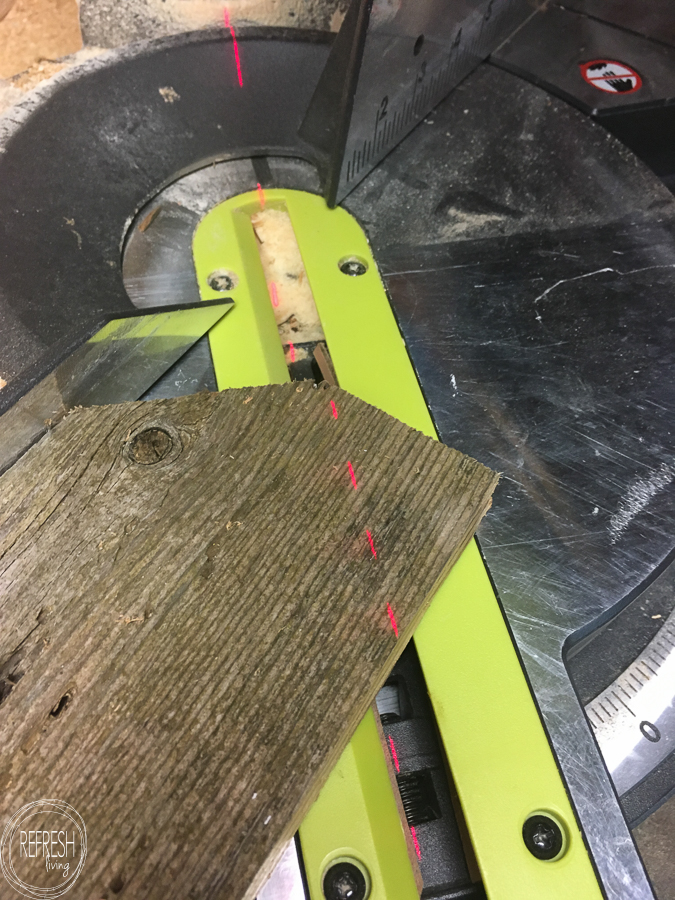 I swung my saw around to the other 45 degree mark and cut the other side.  This takes a little bit of practice, but once you get a hang of the width of your saw blade, it'll work out just fine.  It might be worth it to practice on a couple of scrap wood pieces first, though.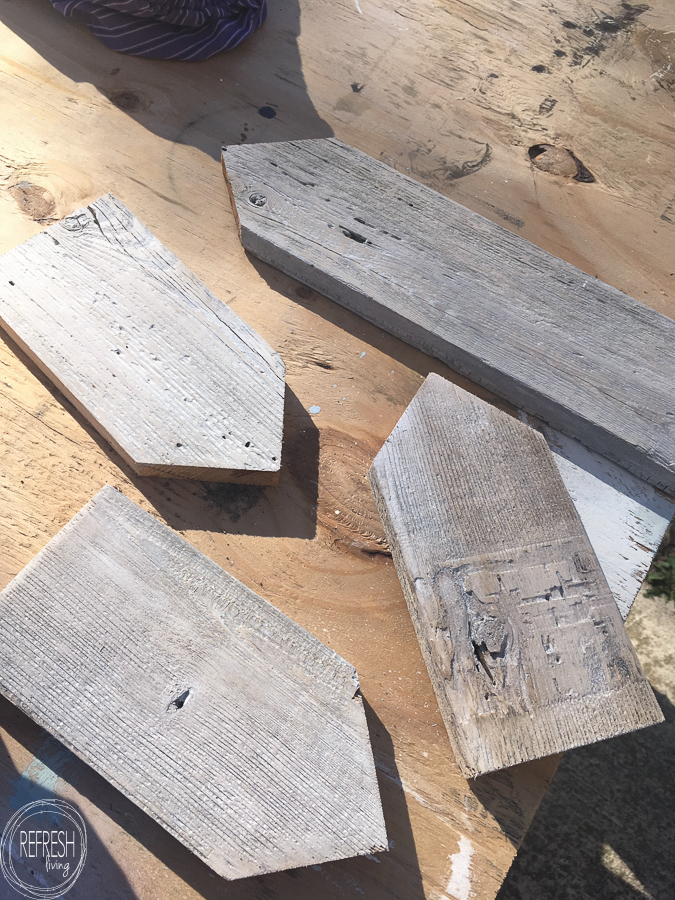 I whitewashed the pieces (using this method for whitewashing wood) to lighten them up and give them a bit more dimension.
The next step in the process is to attach the pieces together.