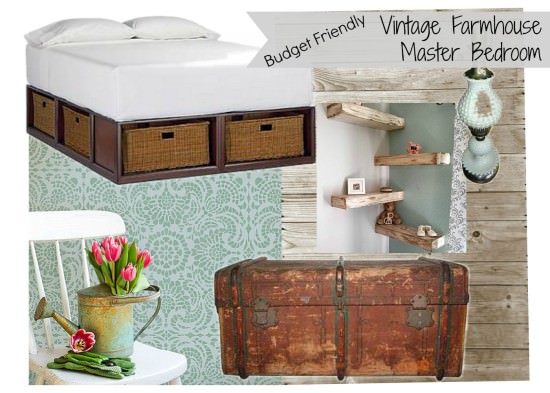 I'm five weeks into our master bedroom refresh, and I have one week left to finish up my vintage farmhouse bedroom design plan as part of Calling it Home's One Room Challenge.
This past week I've been busing trying to start and finish little projects that will go into the space, but I've made little progress in the actual room.  All the major projects are finished, though:  the ceiling is repaired, the wall is planked and painted and the bed is built.   The room looks the same as it did last week, so today I'll just share a few photos of some of the items going into the space.  With next week being the reveal, I'm purposely being a little secretive.  You'll get to see everything in the space next week!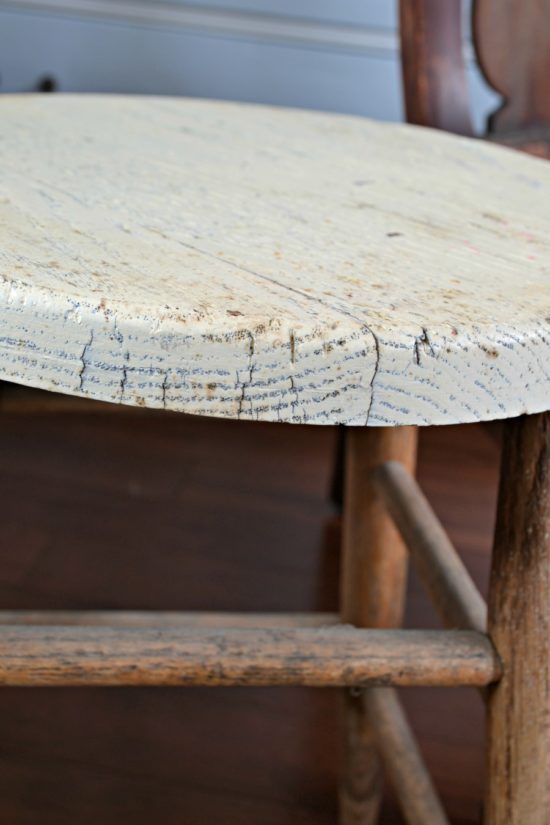 This rustic, chippy white antique stool is going to be made into a nightstand.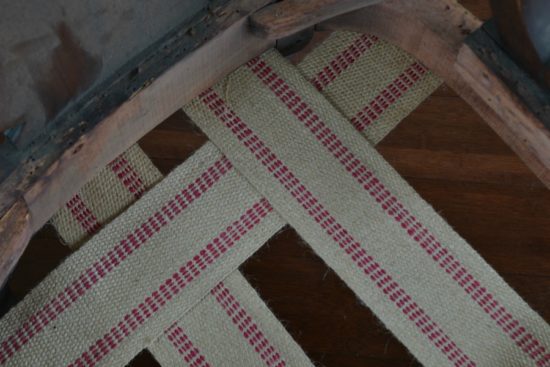 I tried my hand at reupholstering an antique chair without a seat.  I really don't know what I'm doing, but I think my plan is going to work.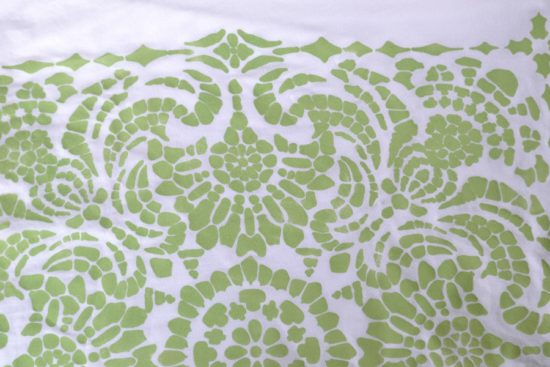 I'm putting my Royal Design Studio stencil to use to create new curtains and as a part of my headboard.  Check back for a post about all my stenciling later this week!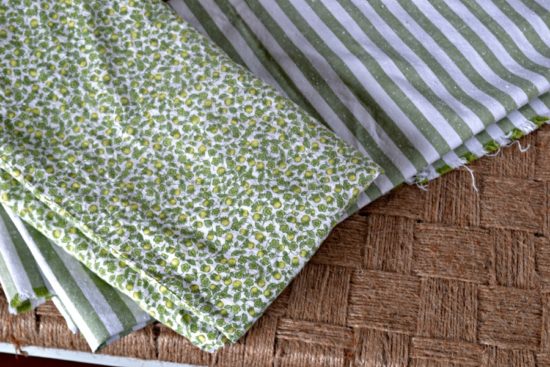 Probably my favorite part of this week has been working with this vintage fabric from Golden Daffodils.  If you love vintage, you will love this Etsy shop full of fabric, quilts, and bedspreads!
If you want to check out my progress posts, you can see them here:
Week 2:  Ceiling repairs and painting the wall
Week 3:  Installing a plank wall
My to-do list is dwindling, but I'm still a little nervous I won't be able to finish it all this week, especially because I've added at least two more projects to the list in my head.  Here's hoping I can finish it all up!
Repair ceiling and wall; repaint ceiling
Paint walls
Cut and install plank wall
Patch holes and paint plank wall
Build queen platform bed
Paint bed
Make and stencil headboard
Make crates for underneath bed
Sew and stencil curtains
Repair and upholster vintage chair
DIY nightstand project
Make pillow covers from vintage fabric
Hang new (old) light fixture?
Like what you see? I'd love for you to follow along!
Facebook || Pinterest || Instagram || Google + || Bloglovin'