I try to avoid using paint on glass unless it's glass paint, because latex and acrylic paint chips and washes off easily.    Because there are so many uses for chalkboard paint on glass, I wanted to do some testing on pieces of glass that I really didn't need, instead of messing up a nice 6-pane window or something.
I've read that spray chalkboard paint works better, I've read that chalkboard paint in a can works better.  There was no better way to find out than to give them both a try myself.
I had a couple piece of glass laying around from the inside of picture frames that I used for other projects.  I love refinishing frames because it's a quick and easy way to update an area of your home for cheap, cheap, cheap.  Here's how I used a picture frame in my entry way.
I tested Krylon blackboard spray paint and Rustoleum blackboard brush-on paint.  (For the remainder of this post, the spray chalkboard paint will be on the left and the brush-on paint will be on the right of each image.)  Each piece of glass got three light coats of paint.  The first difference I noticed was the glossiness of the spray paint; I wasn't liking it already.
After drying for 24 hours, I conditioned them by rubbing a piece of chalk on it's side over the chalkboard.  Even as I did this, I could feel a significant difference between the two.  (Spray is on the left, brush is on the right.)
You know the type of blackboards that your chalk sort of skids over, without catching as much of the surface as you want?  That's what the spray paint felt like.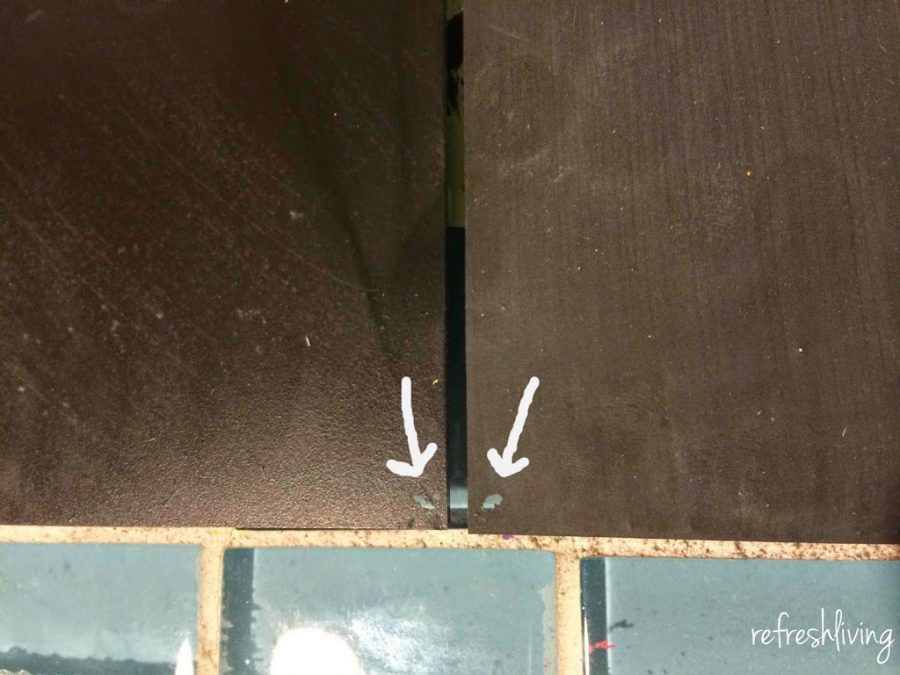 Keep in mind, both of these did, and will chip, when something sharp scratches it.  I used my fingernail to test this on both.  The sprayed on paint scratched very, very easily; it was a little more difficult to scratch off the brush-on paint.
When erasing, the chalk on the sprayed piece of glass left a faint residue, while the chalk on the brushed on piece of glass erased completely.
I'm sure you can tell by now which paint I ended up using for this little frame.  The winner is:  the brush-on chalkboard paint!  It gives a matte finish, which is perfect for a chalkboard.
I've also used both of these paints on other surfaces such as wood and walls, and I find that the
Rust-Oleum Chalkboard Paint
* is far superior on all surfaces.
Affiliate links marks with an asterisk.  Feel free to read about our disclosure policy here.
You can find all of my furniture refinishing projects here, along with all my tips and tricks for painting furniture.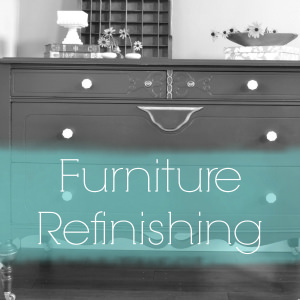 Join the Refresh Living DIY & Upcycling Community
Join the subscriber list to receive one to two emails per month with updates from the blog. PLUS, you'll gain access to my printables and graphics library. Every new design I create will be added here, and you'll have free access - forever!