It's easy to install a fence around your raised garden beds to keep out bunnies and other critters. The small posts can be attached directly to the garden bed sides and extend high enough to keep small animals out!
An easy way to attach a fence to a raised garden bed is by installing short posts and then attaching wire mesh to those posts. This is the second post in my DIY raised garden bed building tutorial. If you'd like to see how I built my raised planter beds in the shape of an L to form a large rectangle, please refer to this post on how to build raised garden beds first.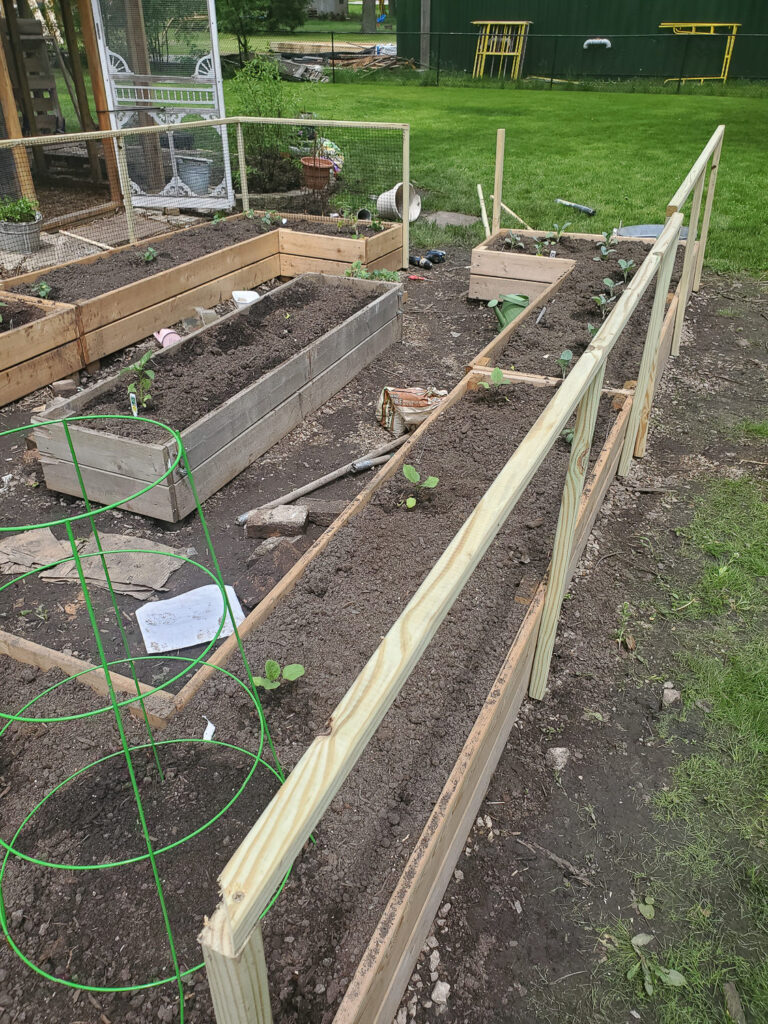 After you have your garden beds built and installed, it's time to attach a fence around those beds so little critters don't much on all of your veggies!
Materials to Install a Fence Around Raised Garden Beds or Planter Beds
This post contains affiliate links. Please read my disclosures here for more information.
How to Add a Fence to a Raised Garden Bed
These measurements are based on the height of my raised garden beds. I used cedar deck boards to build my garden beds, but if you used different types of boards, the height of your boards will likely be different and the height of your 2×2 fence posts might need to be altered as well.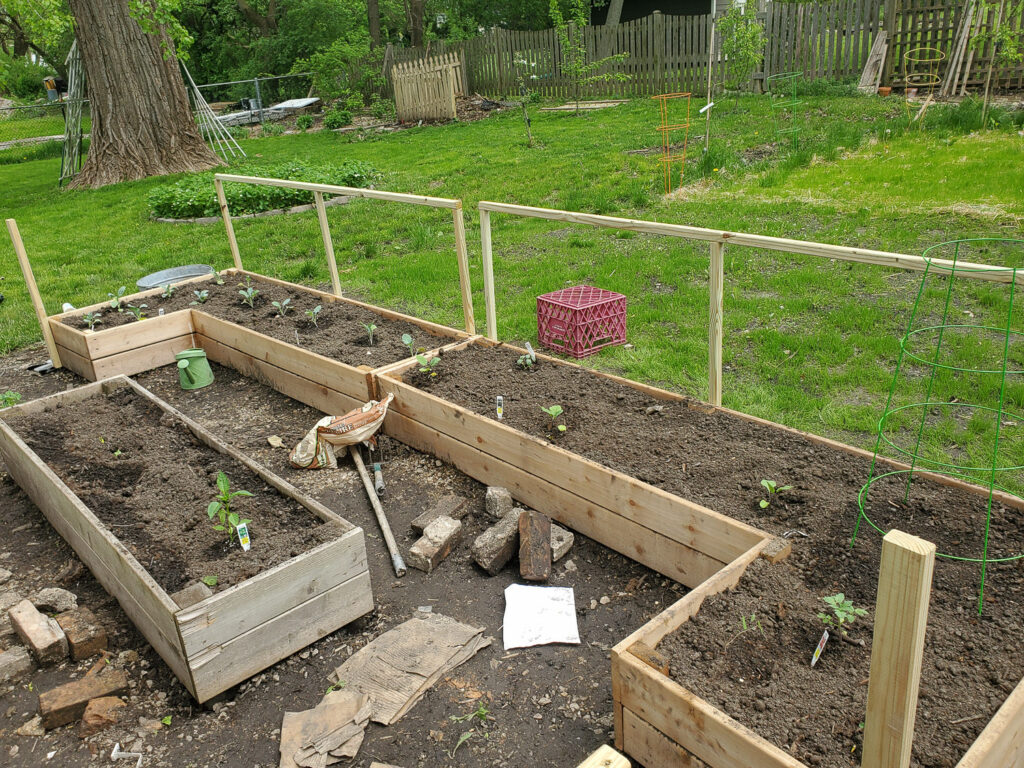 First, determine how many fence posts you will need. (I installed one fence post at every place where there was a 2×4 post on my raised garden bed and needed 16 posts.) Then, cut down each 2×2 board needed to a length of 34″.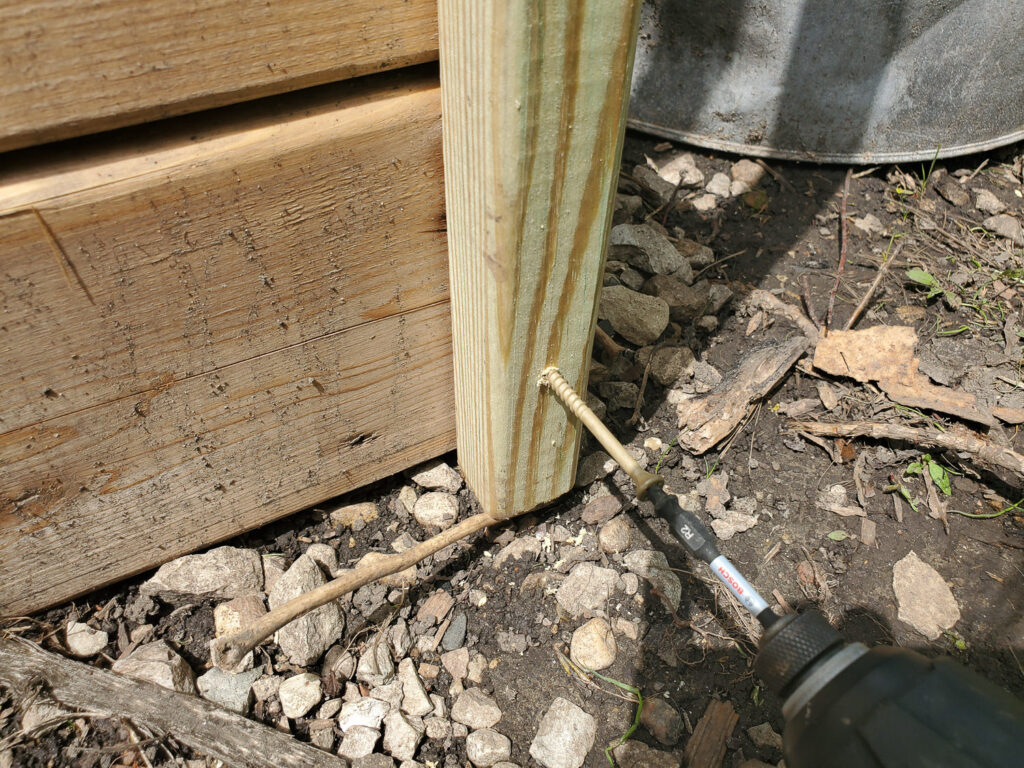 To attach each fence post to the garden bed, first predrill, and then screw in 2.5″ deck screws through the post, through the boards, and into the raised bed post leg.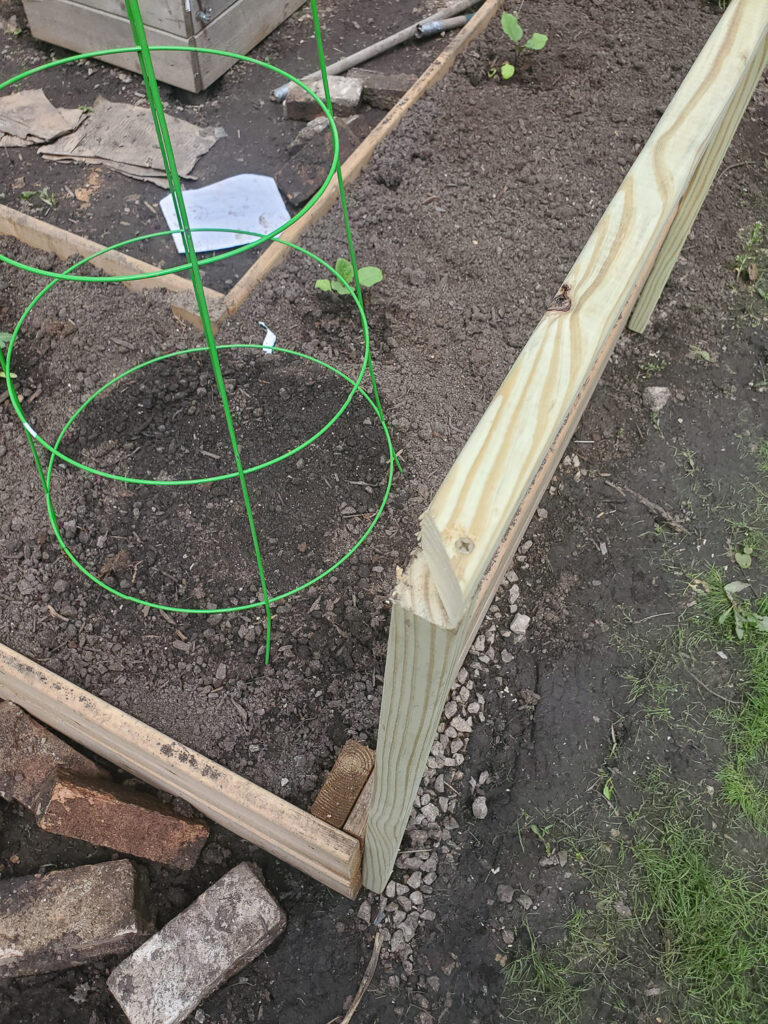 After all the posts are attached, the top rail can be installed. Cut the corners a 45 degree mitered angle. Then, just predrill and screw the top rail into each of the fence posts.
How to Attach the Fencing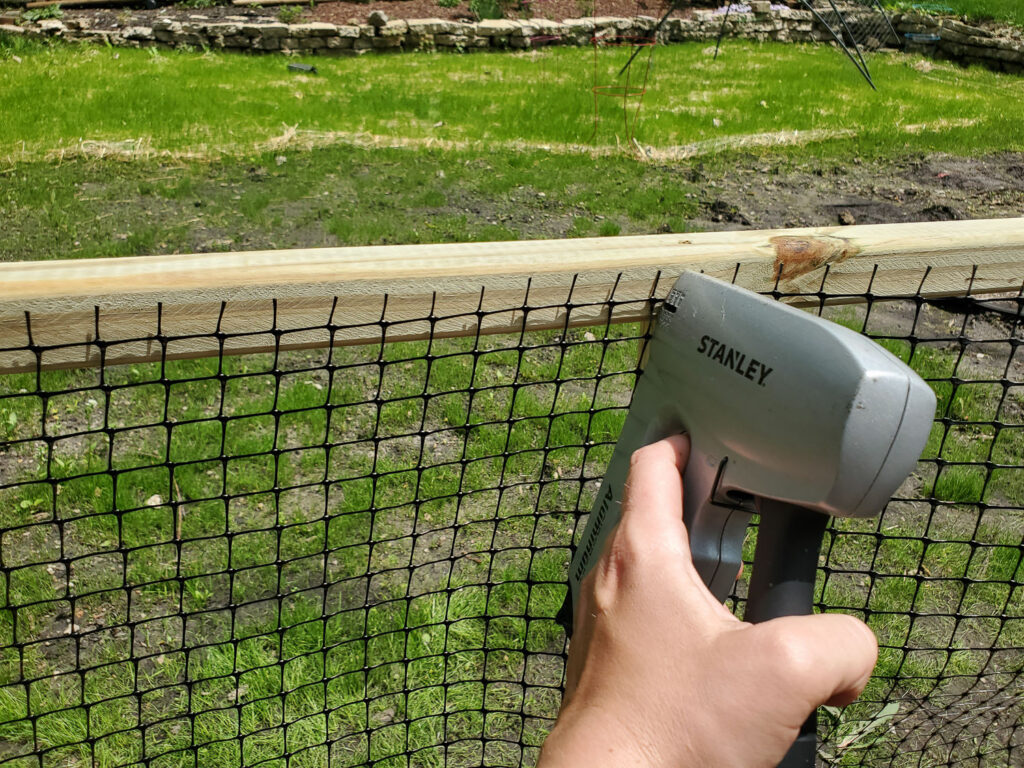 Initially, I stapled garden mesh (that was supposedly "bunny proof") to my raised beds, but that only lasted for less than one season. They ended up finding a way to crawl under and through different parts of the more flexible mesh.
I came up with a better solution to use wire garden mesh that is much studier and less flexible. This garden mesh has lasted 2 years and is still holding up strong and keeping out the bunnies!
Details on how I attached it to the fence posts and top rail can be found in the video below. (Video is queued up to the time mark when I discuss the fencing!) Basically, I used roofing screws to attach the fence to the top rail and the edge of the raised garden bed.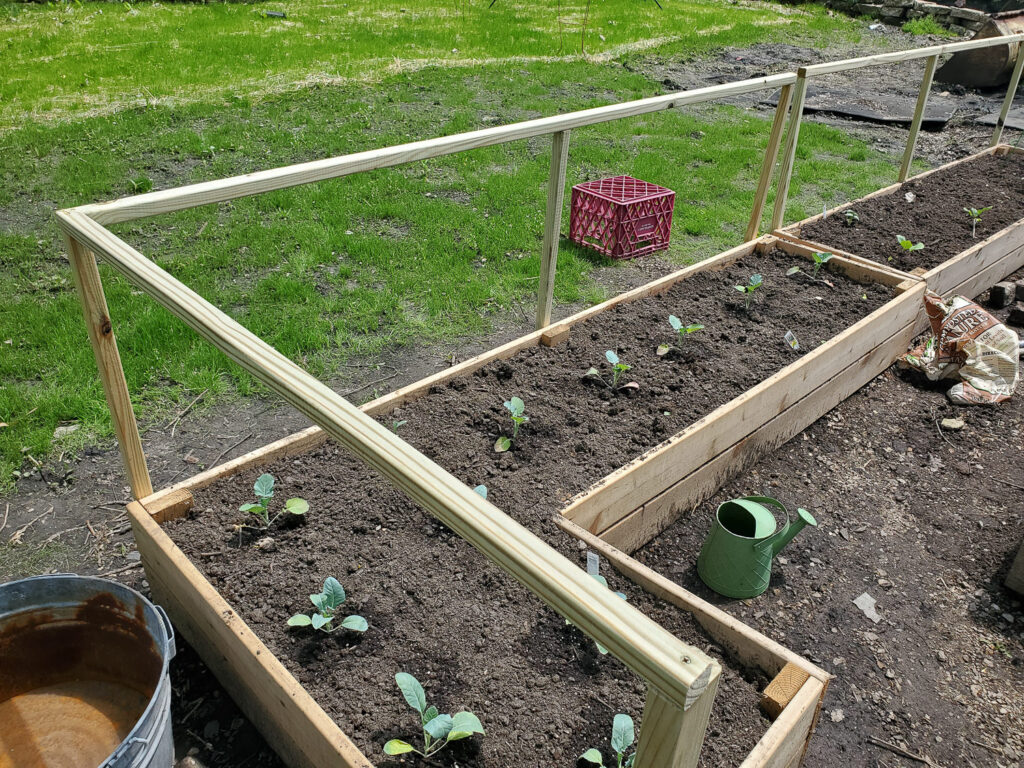 Attach a Gate
Of course, you'll need to install some sort of gate to go inside of your garden to reach your plants! I built two gates for each end, but you could easily purchase premade gates at home improvement centers as well.
Other Posts You Might Enjoy

Join the Refresh Living DIY & Upcycling Community
Join the subscriber list to receive one to two emails per month with updates from the blog. PLUS, you'll gain access to my printables and graphics library. Every new design I create will be added here, and you'll have free access - forever!