If I'm honest with you, I'm pretty awful at changing out my holiday decor.  Case in point: it's the middle of October and my mantel from the Spring is still on display in front of me.  I did add three pumpkins to it, but I don't think that can really count for much.
Taking down Christmas decorations is always a tad bit depressing for me, so I made a wreath that can stay up well into February and March around here.  As long as there is the chance of snow, I'm keeping this one up on my door!
I actually made it a couple of years ago (you can see the original winter scarf wreath post here), but I decided to pull it out of my basement and give it a little update (primarily because all the snowflakes were pulled off by my toddlers either last year or the year before).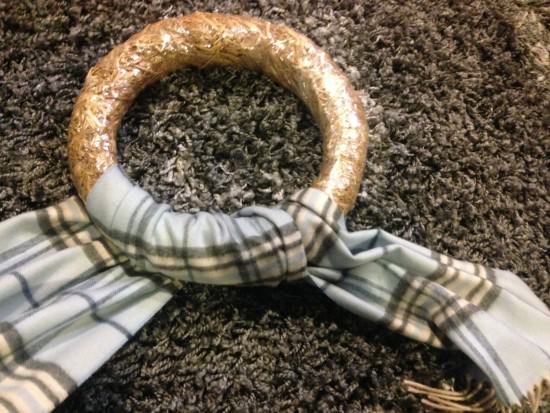 I kept the base the same, which is basically just a scarf wrapped around a straw wreath form.  The scarf I used was not very large, and therefore I needed to use a small wreath for it to fit around.  It might look a tad small on my door, but that stuff doesn't bother me in the least bit.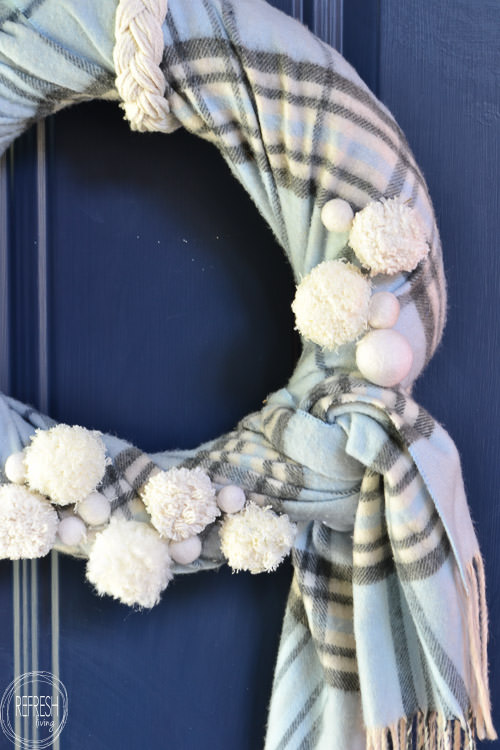 I made some pom-poms from yarn I had leftover from my farmhouse Valentine's garland, in the hopes that they resemble snowballs, and hot glued them to the wreath.
You can see how to make pom-poms in this video.  It's super easy; it probably took 15 minutes for me to make all the ones you see on this wreath.
I also had a few white felt balls in my craft stash that I added, but you could also purchase little pom-poms, or just stick to the bigger DIY ones, too.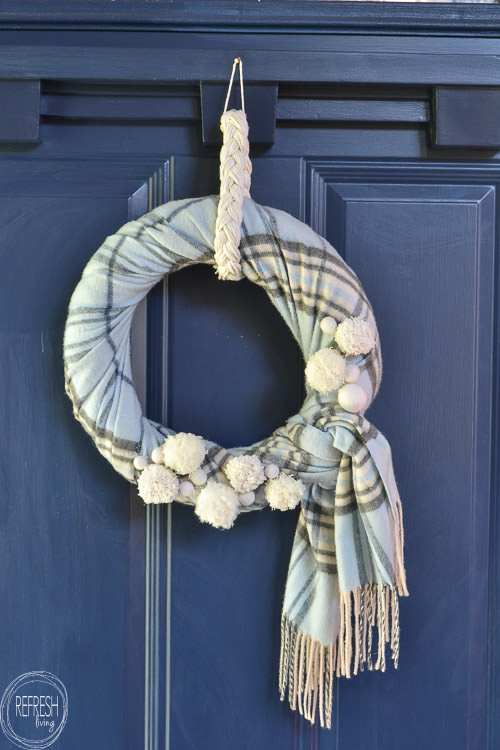 I braided up some of the white yarn for the hanger and that was it.  A 30 minute project that will be able to stay on my door for 5 months.  I'd call it a win.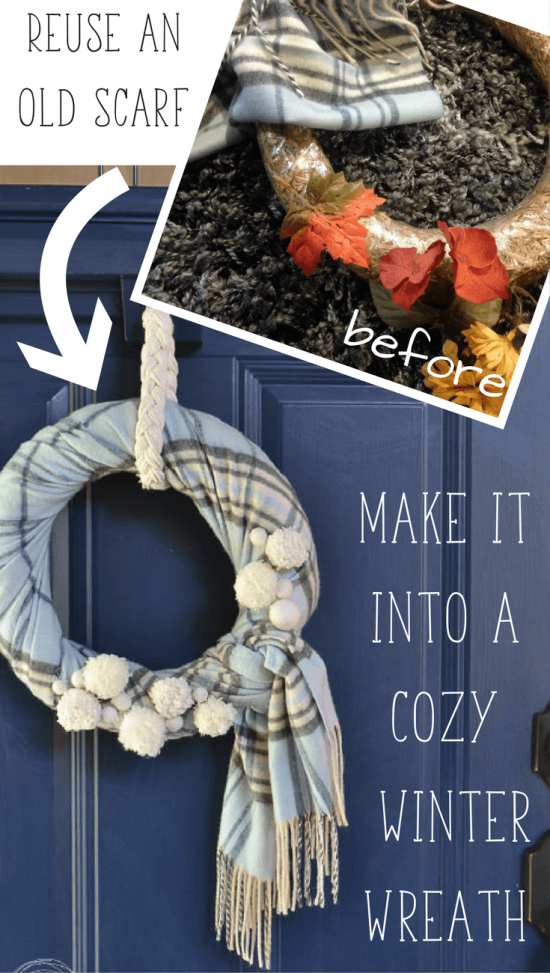 Do you love decorating on a budget?  Here are a few more upcycled projects for the holidays.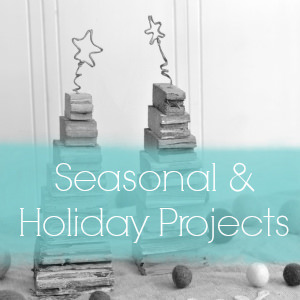 Like what you see? I'd love for you to follow along!

Join the Refresh Living DIY & Upcycling Community
Join the subscriber list to receive one to two emails per month with updates from the blog. PLUS, you'll gain access to my printables and graphics library. Every new design I create will be added here, and you'll have free access - forever!