Easily create a DIY Christmas village! Ceramic Christmas houses and buildings that are always at the thrift store can be updated to give them a modern, cohesive look with just a little bit of paint.
One of my best budget-friendly decorating tips is to be on the lookout throughout the year for holiday decor, or something that can be turned into holiday decor. Even used Christmas decor is higher in price in November and December than during the rest of the year.
I always see these ceramic houses at thrift stores throughout the year. Around Christmas, the Goodwill stores around me price them between $2.99 and $3.99 (for the little ones), but I can usually find them for between $1 – $2 during the year (or at the local thrift stores with better prices around Christmas AND throughout the year).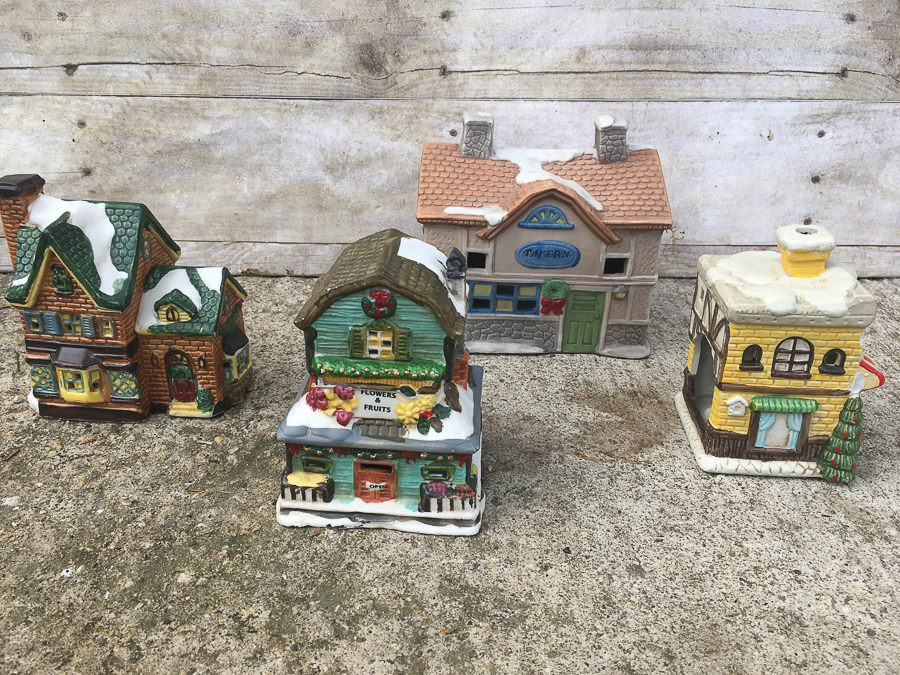 Last year, I grabbed one each time I saw it for less than $2, and by the time Christmas time rolled around, I had a mini village ready for an update.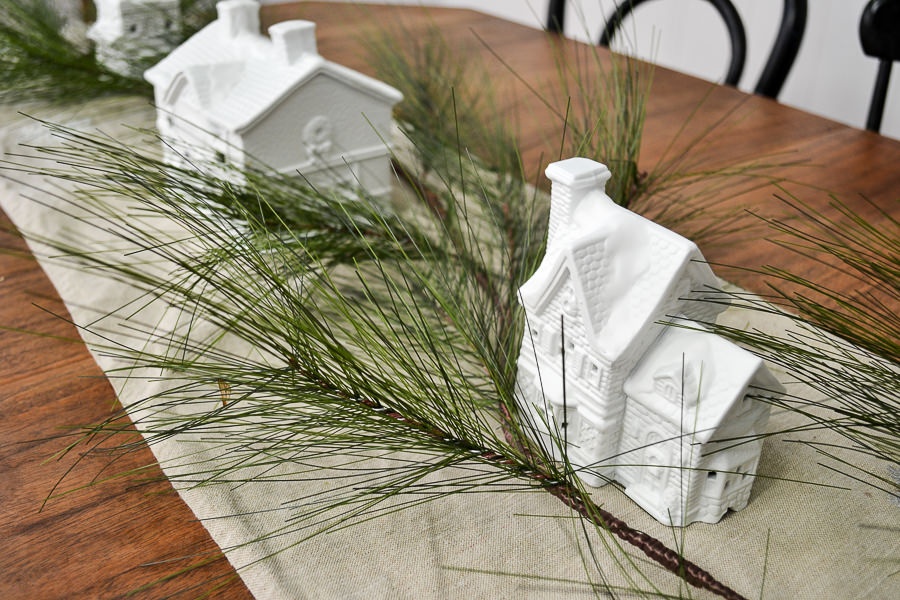 As you can guess, the process here is super simple. Pick a color you'd like to paint all the houses in to give them a unified look.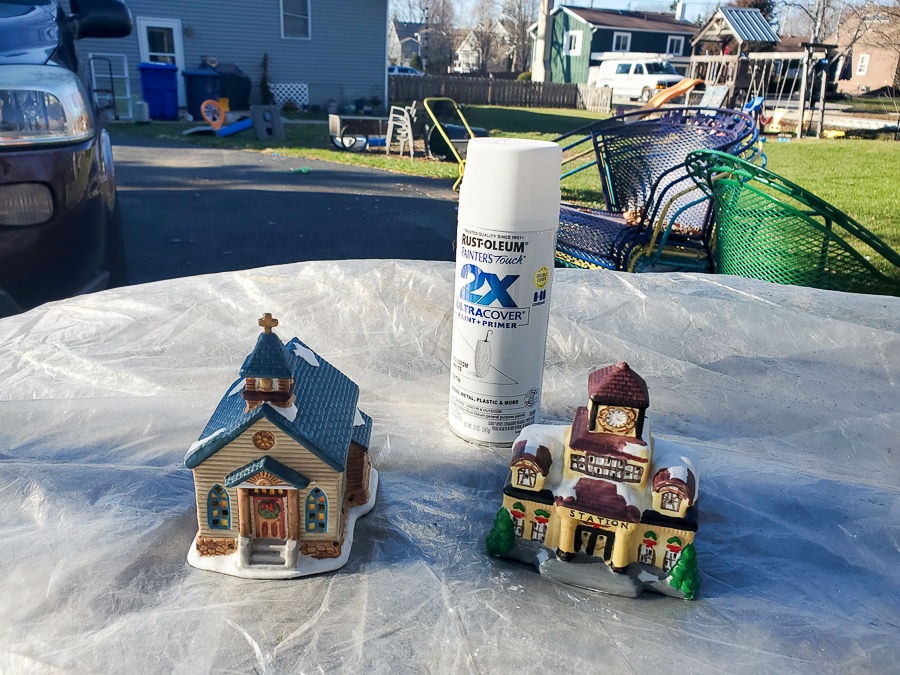 Then, simply spray paint them all with a couple of coats of spray paint.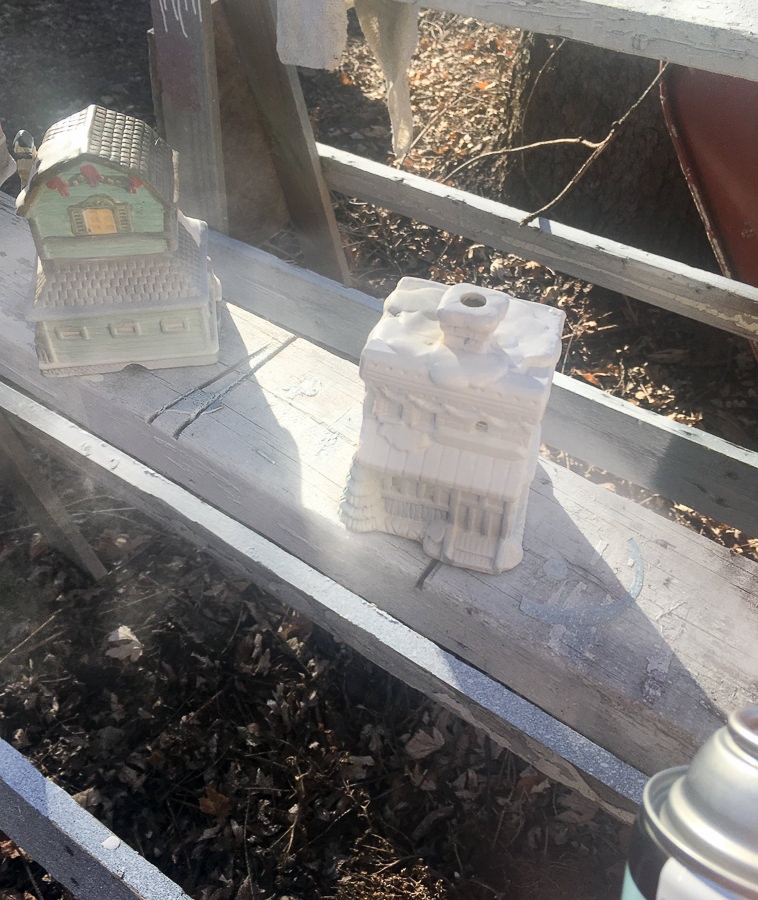 They look great on a shelf together or set up on a table. I used a strand of battery-operated copper wire mini lights and just pushed a few into the opening in the back/bottom of each house. You can see the other lights showing in between the other houses, but with some faux greenery, it gives it a glowing effect that's really pretty!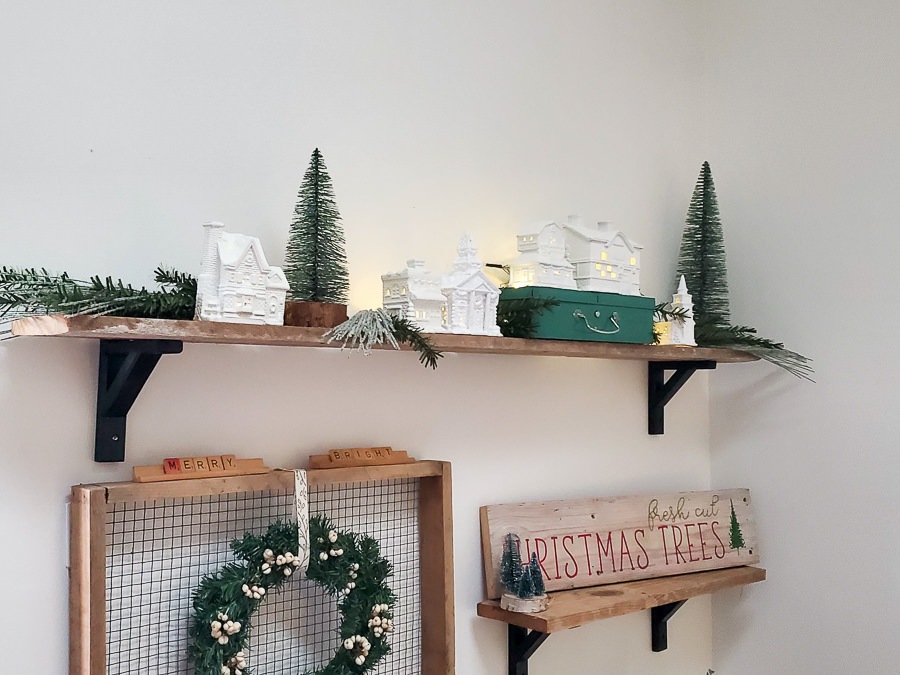 For less than $20, I have a DIY Christmas village that fits in with my decor and still looks like it was purchased as a set!

Join the Refresh Living DIY & Upcycling Community
Join the subscriber list to receive one to two emails per month with updates from the blog. PLUS, you'll gain access to my printables and graphics library. Every new design I create will be added here, and you'll have free access - forever!