We are one week away from the final reveal of my girls' shared bedroom space!!  I'm excited, but also starting to feel a tad bit nervous.  I'm questioning whether I will have enough time to finish up all the projects, but I'm staying positive and telling myself that I can do it!
This week, I was able to finish up (or am super close to finishing up) a couple of projects for the room.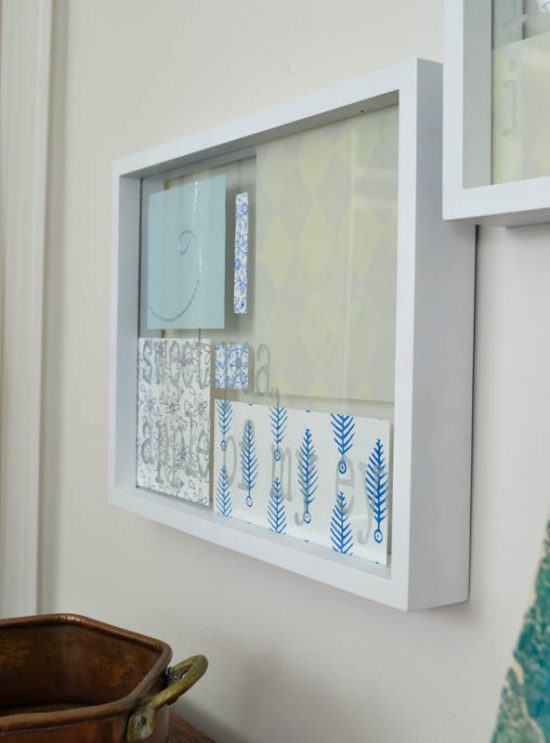 I made the custom song lyric artwork for the Create with Me Challenge this week.  The actual lyrics are subtle, but I love the patterns and color in the paper I used, so it's sort of dual-purpose artwork.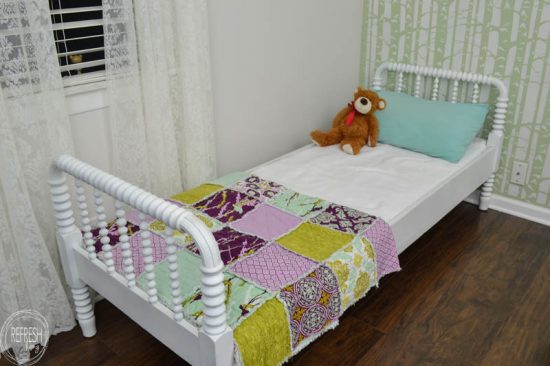 I also finished the DIY curtain rods and hung the new curtains.  Now, I just need to make my macrame closet cover and I'll be done with all the curtains.  You can see a peek of the curtains in this post on how I finished the antique spindle bed (and figured out how to make a mattress to fit).
I'm 95% done with the hanging light fixture for the room.  I'm just waiting on the little vintage item I ordered for the basket of the "hot air balloon".  Somehow, the package was sent from Oregon and ended up at a post office in a small town in New York.  It seems like that little package might have made some extra travels as it passed over my house near Chicago.  It's on it's way back, and the light will be finished soon!
Here's a look at the past four weeks:
Paint room and repaint baseboards and trim
Remove carpet and install laminate floors
Construct a lofted bed and install
Make a macrame closet cover
Build wall mount bookshelves
Paint/stain bookshelves and install
Make a hot air balloon hanging pendant light (I'm calling this one done, even though I still need the basket and about 5 minutes to finish it)
Sew a quilt for my daughter
Wall art – inspirational quote canvas
Wall art – song lyric artwork
Make and install DIY curtain rods
Organize the girls' closet (this is pure laziness – why haven't I done this yet?!)
Be sure to check out the progress of all the other rooms at Calling it Home!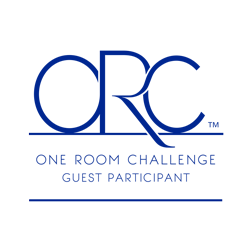 Like what you see? I'd love for you to follow along!
Facebook || Pinterest || Instagram || Google + || Bloglovin'

Join the Refresh Living DIY & Upcycling Community
Join the subscriber list to receive one to two emails per month with updates from the blog. PLUS, you'll gain access to my printables and graphics library. Every new design I create will be added here, and you'll have free access - forever!