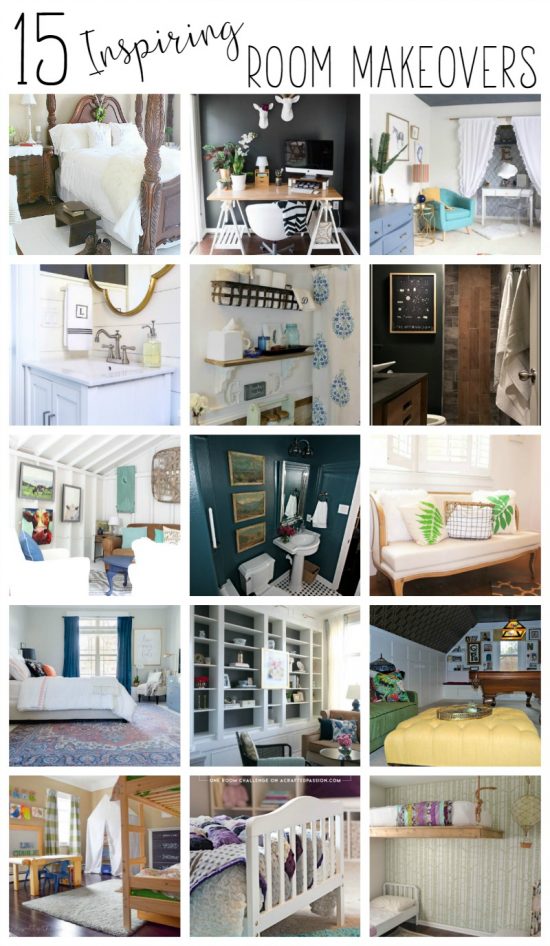 I've teamed up with a few other fabulous DIYers and designers to bring you some inspiration for your home today!  I love seeing room designs, because I feel like I can pull small components from the spaces into areas of my own home (even if I'm not doing a complete room redesign).  I hope you find some ideas in these amazing room!
Please head on over to visit these amazing rooms by clicking on the link or the image for each room.  Of course, I definitely think you should PIN your favorite rooms to remember for later, but please pin from the original post.
I never would have guessed this started as a backyard work shed.   You have to check out the work bench turned bar area, in fact, you need to check out the whole thing, especially all the vintage touches that I personally love!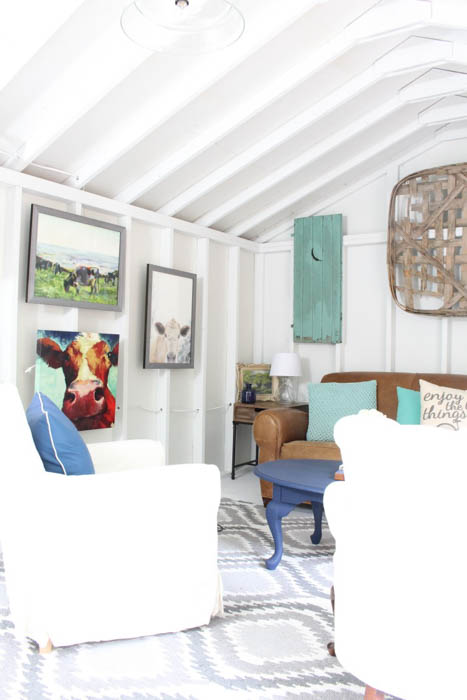 I'm a tad bit impartial when it comes to this amazing room for a toddler girl.  The color palette is similar to the colors of the quilts I made for my daughters, plus, there are Montessori inspirations throughout the space.  There's nothing like a pretty place to learn (and sleep)!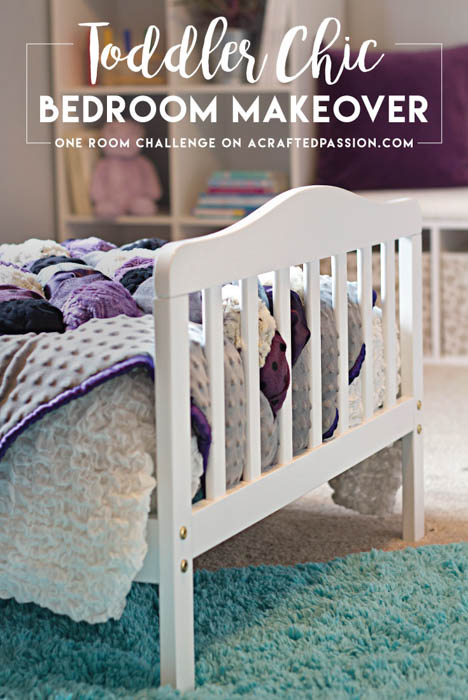 Modern and Farmhouse Style?  This bathroom is a perfect example that it's possible (and amazing) to blend styles in one room.  By combining the farmhouse style that was in the kitchen when they purchased the home and blending it with their own, more modern, style, they created this gorgeous space!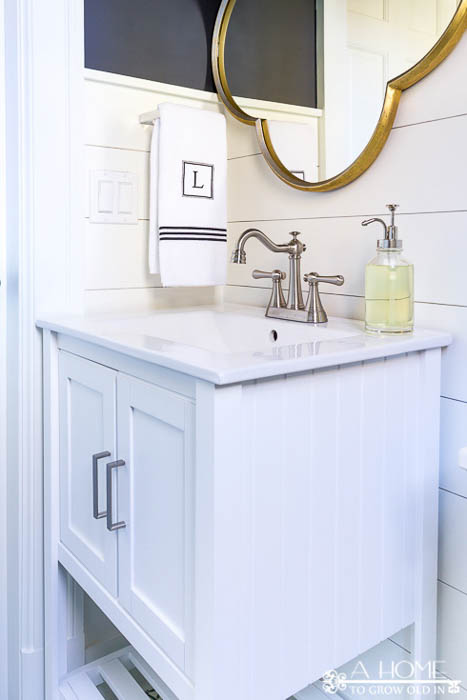 Not only is this space an office area, but there's also a small dining space too!  If you love the natural plants on the desk, you must see the rest of the room – there are more!!  This room is absolutely stunning!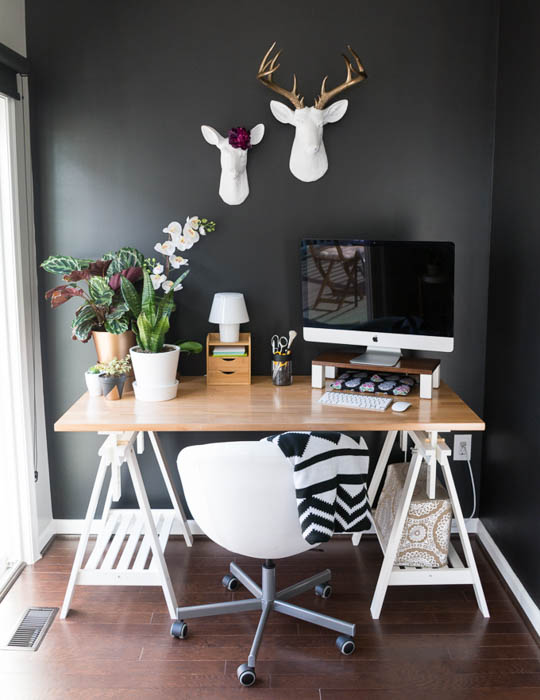 Eclectic Game Room Makeover – Knock if Off Kim
An art deco lamp that belonged to her mother inspired this above-the-garage game room makeover.  I love all the additions of color in this room.  You won't even believe how it looked before!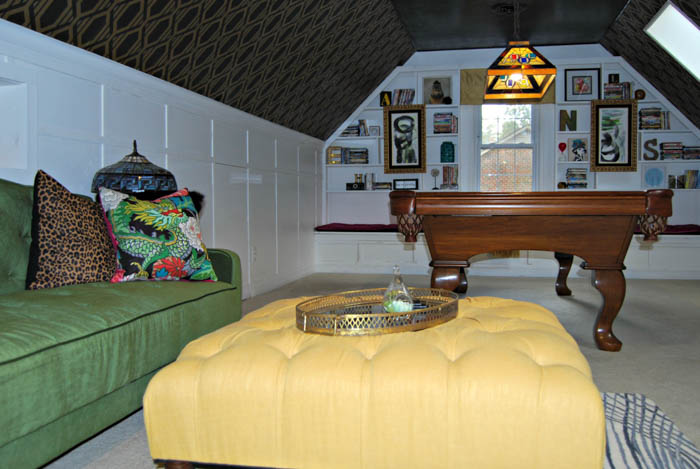 If you have kids, or know any kids, you need to check out all the details in this space. Not only is the room adorable, there are so many functional and organizational ideas that I want to use in my own home!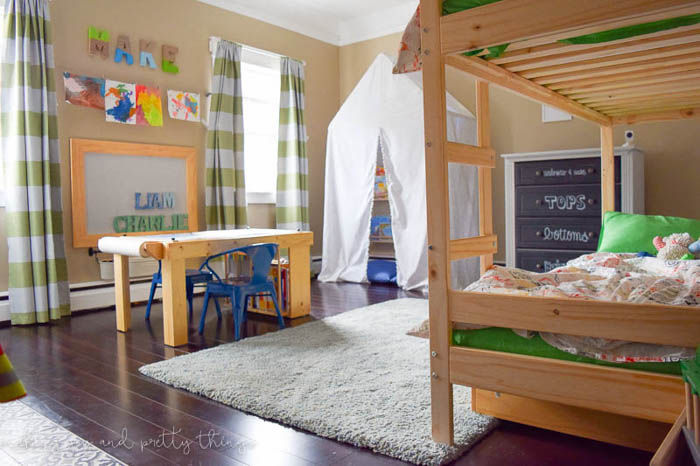 Any teenage girl is bound to love this room.  I love all the gold accents, and the brilliant idea on how to display ribbons from competitions!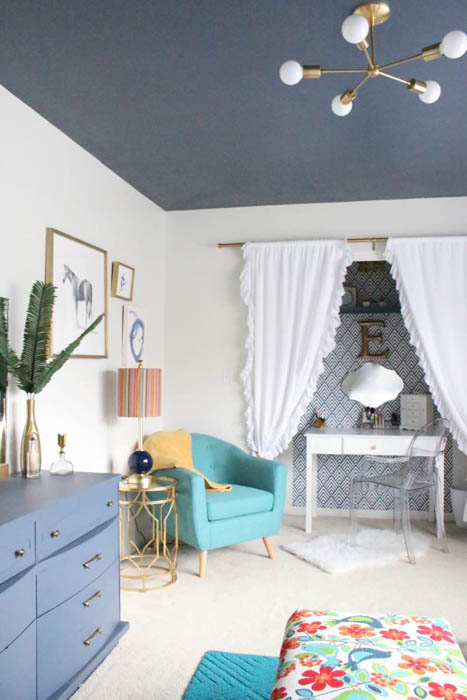 Another amazing dark wall, but this time it's the background for these amazing built-ins, that were made with IKEA bookcases!  This is only a small corner of the room; you must see the whole space to truly appreciate this designer's awesomeness!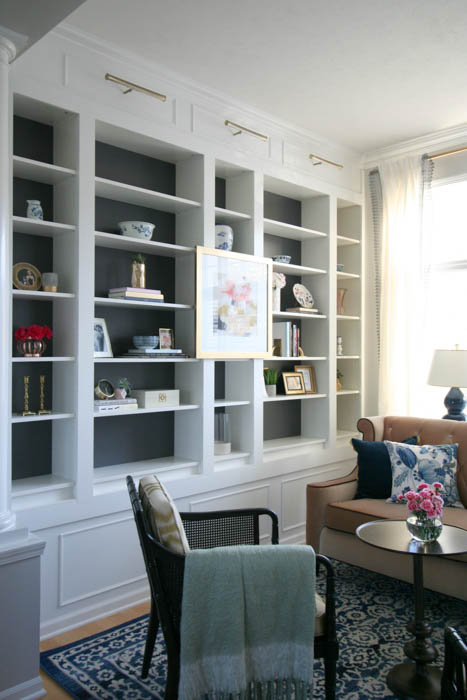 You would never guess this was a laundry room by looking at this picture, right?!  I don't think I'd despise doing laundry as much as i do with a room like this!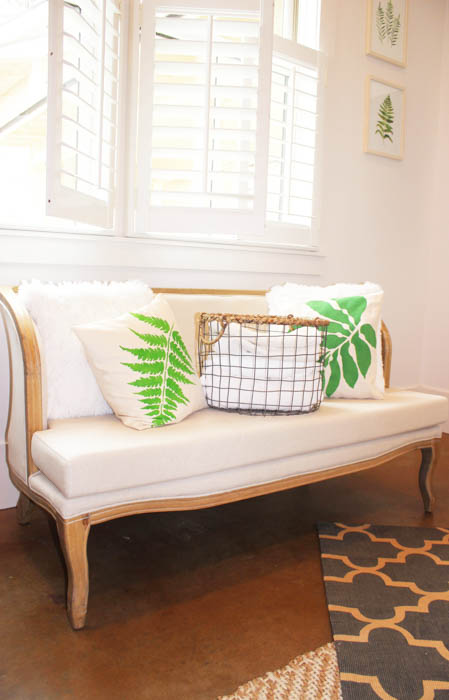 This bathroom started as what I would classify as a standard builder-grade bathroom.  It's amazing that with a little "DIYing" and some finishing touches , you can create a custom room without spending a ton of money.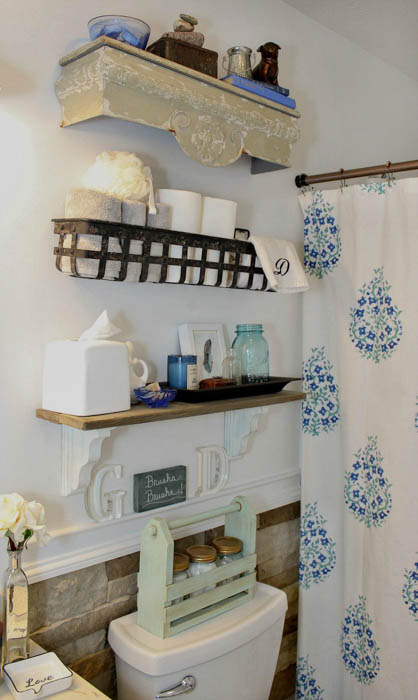 You'll get two bathroom designs for the price of one in this post! They both have different styles, but are equally gorgeous!  You'll have to head on over to see the complete spaces.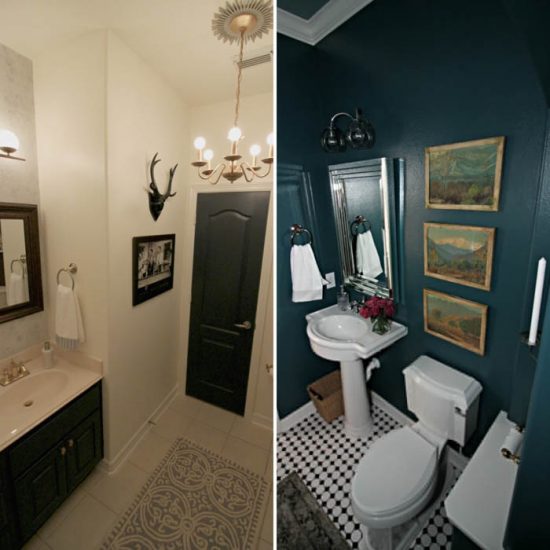 Glam & Colorful Master Bedroom – The Home I Create
This room did a complete 180!  You have to see the before pics – it reminded me of how my bedroom looked, with a whole bunch of matching dark wood furniture.  It's sure not dark anymore – head on over to check out all the colorful accents in the room!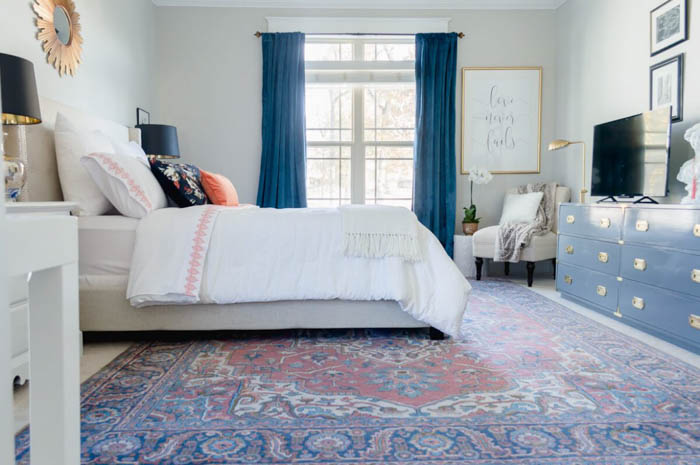 Another fabulous bathroom makeover, and this one required some gutting.  You won't recognize this room when you see the before pictures – it's a completely different shower (and one I want in my home)!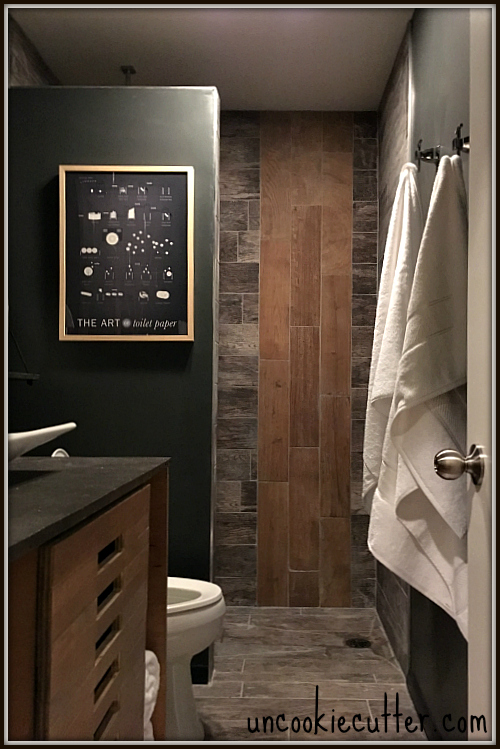 This room is proof that by lightening up the accents and fabrics in a room, you can completely change the look of it, without needing to change the furniture.  
I can't stop smiling at this room design.  What an amazing concept and it was executed perfectly.  All the DIY touches are incredible – would you believe she made the bed?  You must head on over to see all the details!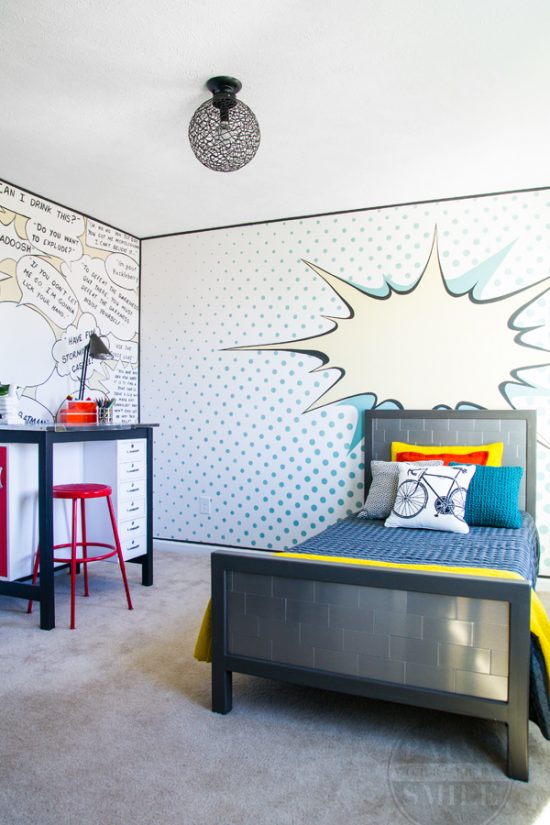 You can see hundreds of other amazing room makeovers, completed in only 6 weeks, completed as part of the One Room Challenge at Calling it Home.

Join the Refresh Living DIY & Upcycling Community
Join the subscriber list to receive one to two emails per month with updates from the blog. PLUS, you'll gain access to my printables and graphics library. Every new design I create will be added here, and you'll have free access - forever!